This coming Friday will see the ECM Records catalogue available for fans to stream on Spotify, Apple Music and other music streaming platforms. So far the label now has resisted making their releases available for streaming however under a newly announced distribution agreement with Universal Music this policy will change. The news was announced yesterday on the ECM website.
In the press release the label states that "simultaneous launch across the platforms – facilitated by a new digital distribution agreement with Universal Music – invites listeners to explore the wide range of music recorded by our artists in the course of nearly five decades of independent production."
Founded by producer Manfred Eicher in 1969, the critically acclaimed and award-winning label has issued over 1,500 albums spanning jazz, classical and world music. Often credited for ignoring the boundaries of genre definition, ECM recorded a vast array of albums covering many idioms. After establishing an early reputation with standard-setting jazz recordings by Keith Jarrett, Paul Bley, Jan Garbarek, Chick Corea, Pat Metheny, the Art Ensemble of Chicago and many more.
ECM began to expand its artist roster in the late 1970s, almost 40 years on the ECM catalogue has become one of the most iconic repositories of jazz recordings the world has seen.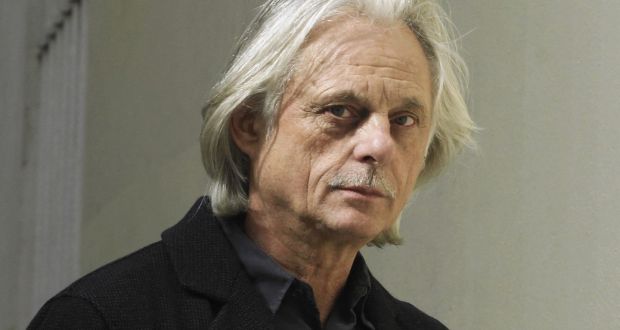 Manfred Eicher has always been one to "Buck the System" – In an article published in The Irish Times in November 2015 it was stated that:
"He (Eicher – ed) regards the contemporary music business with some mistrust. He's not a fan of downloads and abhors the way albums can be filleted and reduced to playlists in defiance of an artist's intentions. Is there just too much music in the world?"

"There is not only too much music in the world, there is too much information on everything. There are so many books, so many pictures, so much everything, and the music needs to be selected in a better way. I'm not praising the old times only, but in the old days there were more producers who really understood what it means to listen, and to understand and analyse. Today there's so many marketing people around who make decisions about what kind of music comes into the world. This is also a quality," he adds. "I'm not diminishing that, but it's not a criteria how to select good music"
The label states, the reason for this change in policy was to combat "unauthorized streaming of recordings via video sharing websites, plus piracy, bootlegs, and a proliferation of illegal download sites." the statement goes on to say that the label felt it was "important to make the catalogue accessible within a framework where copyrights are respected."
While this is most likely a motivation, skeptics may say that the decision was commercial. With Streaming services fast becoming the method of choice for consuming music across all genre's, hold out's will end up losing market share.
Read the ECM Records statement here.
Last modified: July 15, 2018