The biggest-ever celebration of jazz from the Netherlands in the UK and Ireland sees two of Europe's most creative and exciting ensembles touring to venues in Nottingham, Southampton, Bath, Belfast, Derry, Dublin, Cork, Wigan, Altrincham, Newcastle and Sheffield from October 30.
Going Dutch is an initiative by UK jazz advocates the Jazz Promotion Network and Dutch Performing Arts to create opportunities for audiences in the UK and the Republic of Ireland to experience a wide range of the musicians who are making the jazz scene in the Netherlands currently one of the most vibrant and vital on the planet.
Following a series of visits by Jazz Promotion Network members, who include broadcasters and journalists as well as promoters and festival programmers, to festivals and events in the Netherlands, a programme of tours has been selected and with support from Dutch Performing Arts, JPN is administrating and promoting the event this autumn and throughout 2018.
"We've already had some musicians over from the Netherlands to appear in concerts and at festivals over the summer by way of an appetiser," says Nod Knowles, the former music officer with Scottish Arts Council and producer of Bath International Music Festival who is coordinating the Going Dutch project for the JPN. "The pianist Kaja Draksler made a big impression at Glasgow and Manchester Jazz Festivals for instance and she, trumpet star Eric Vloeimans and the Tin Men and the Telephone, a piano trio that has brought the smart phone into the jazz tradition, will be back for more extensive visits in 2018."
The appeal of Dutch jazz, for Knowles and the JPN team, has long lain in the musicians' theatricality and willingness to engage with their audience as much as their virtuosity. The Instant Composers Pool Orchestra, which launches the autumn activity in Nottingham on October 30, is renowned for its carnival approach to performances that range musically from ragtime to swing, bop to free jazz and classical and in drummer Han Bennink has a master musician who is known for his anarchic humour but who can also cite gigs with jazz legends Dexter Gordon, Sonny Rollins and Wes Montgomery in some sixty years as a professional.
"It was essential that promoters be able to witness musicians playing live to audiences, although digital opportunities complemented this experience, to really get a feel for what each musician and group brings to the stage," says Knowles. "So, Dutch Performing Arts' input, in facilitating these visits and in supporting the tours, has been crucial. We honestly feel, though, that audiences are in for a treat."
The ten-strong Instant Composers Pool Orchestra, which also features violinist Mary Oliver and cellist Tristan Honsiger, is celebrating its fiftieth anniversary and will honour its guiding spirit, pianist Misha Mengelberg, who founded the ensemble with Bennink and who died earlier this year, during its tour. It is followed from November 26 by Kapok, a young trio comprising french horn, guitar and drums that is among the leaders of the Dutch indie scene as well as being lauded by jazz critics and audiences.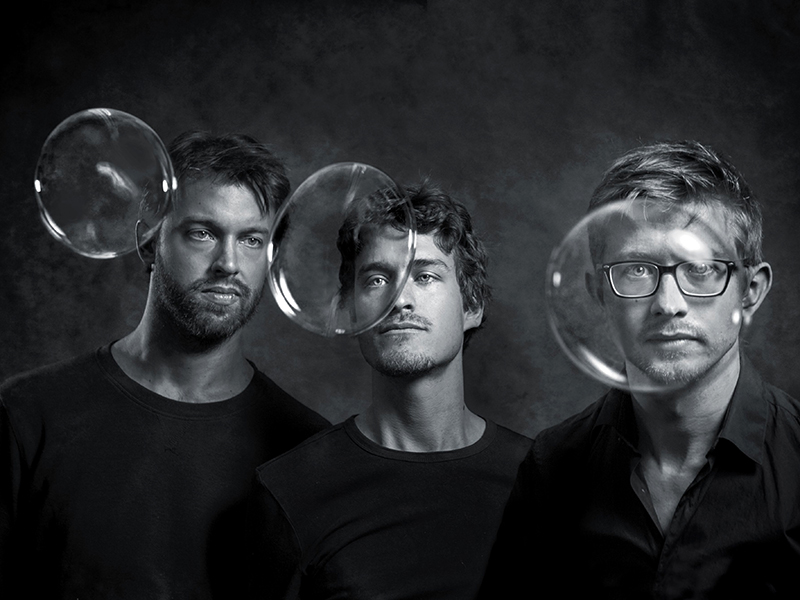 "We're working on a further eight tours for 2018, including the brilliant viola-tablas-guitar trio Nordanians, Estafest, four improvising musicians who have to be seen to be believed, and the pianist Dominic J Marshall, who is actually British but whose trio is among the rising stars of the Dutch scene," says Knowles. "We'll be announcing full details soon."
ICP ORCHESTRA – Going Dutch – JPN Tour 2017
30th October: Nottingham – Lakeside Arts, Djanogly Theatre
31st October: Southampton – Turner Sims Concert Hall
2nd November: Derry – Culturalann
3rd November: Belfast – The Mac
4th November: Dublin – The Sugar Club
5th November: Cork – Triskel Arts Centre
6th November: Bath – Widcombe Social Club
This concert will also show the film 'Misha Enzovoort …' ( 'Misha and so forth…' ) as part of the evening as a collaboration with Film Bath Festival
KAPOK – Going Dutch – Tour Dates November 2017
26 November: Wigan – Whelley Ex-Servicemens' Club
26 November: Evening – Altrincham – The Cinnamon Club
27 November: Bath – Widcombe Social Club
28 November: Newcastle – Jazz Cafe
29 November: Sheffield – The Lescar Hotel
Last modified: July 15, 2018