Jazz Middelheim in Antwerp is saved! Due to the corona crisis, the festival in the Belgian city could not take place in August. The authorities have agreed to a festival in which no more than 400 visitors are admitted per day in the garden of Den Brandt Castle. Instead of four days, the festival now runs from Friday 18 September to Sunday 27 September. The concerts are played by Belgian musicians: due to the travel restrictions, foreign musicians cannot enter the country.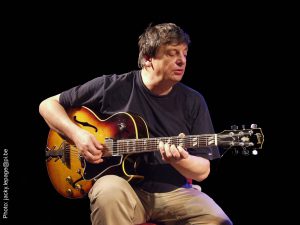 Jazz Middelheim 1.5 enjoys the full support of the city of Antwerp. "In these times, the city can only motivate people as much as possible to opt for such well-organised outdoor events as Jazz Middelheim," says cultural alderman Nabilla Ait Daoud. "Jazz Middelheim has always been front and centre in the Belgian and Antwerp jazz scene, and in these tough times for the industry, it's great to see that the focus is on both upcoming and established homegrown talent. It truly underscores the richness of our jazz scene."
"Like literally everything else this year, Jazz Middelheim 1.5 is not what we're used to," concludes the aldermen, "but I'm sure the festival will be able to work this situation to its advantage."
Jazz Middelheim has been around since 1969. It is one of the oldest festivals in Europe. The Belgian public broadcaster Klara will make recordings of some concerts and broadcasts them later this year. In previous festivals, years concerts were also live on the radio. Of course, this part is cancelled due to the corona crisis.
The duo of the Belgian pianist Jef Neve with the Dutch trumpeter Teus Nobel is one of the concerts to look forward to. Jef Neve is one of the greatest artists in Belgium. He enjoys international fame, not only as a pianist but also as a composer, in both jazz and classical music. Teus Nobel is one of the greatest European trumpet talents. His sound on both trumpet and bugle is of great beauty. In addition, he has an impeccable technique. The duo plays on the opening day of Jazz Middelheim.
Saxophonist Robin Verheyen and pianist Bram de Looze are scheduled for Saturday, September 19. They are the new international standard-bearers of Belgian jazz.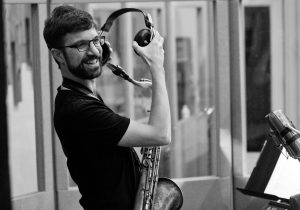 The most famous Belgian jazz musician is undoubtedly Philip Catherine. He has played many times at Jazz Middelheim. This time the guitarist will be there with his trio on Friday, September 25th.
Remarkable is a performance on the final day of the festival. Drummer Teun Verbruggen and bassist Nicolas Rombouts share the stage with celebrated writer Tom Lanoye. Their collaboration is called Bloednoot.
The entire program of Jazz Middelheim is on the website (www.jazzmiddelheim.be). Tickets can also be purchased there. Furthermore, on the website, there is an explanation of the corona rules that apply to the festival site.
Text: Peter Beije
Photo credits: Courtesy of artists, Gentle Productions and Jacky Lepage.
Last modified: September 2, 2020