On first glance at Kurt's biography, it would appear that his career has been a featherbed ride. One that has seen him garner almost all of the industry's most prestigious awards, perform at the most iconic venues and festivals around the globe and produce an extensive discography on some of the most renowned labels in the history of jazz. However, these achievements did not come undeservedly. His body of work is underpinned by a deep sense of phrasing and melody, a passion for lyric and true respect for performance. There is nothing manufactured, no marketing hype, just an innate ability to produce great music that connects with the audience. Let's face it, this is the main attribute of a true performer.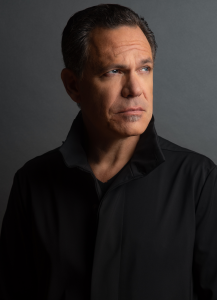 The fact that Kurt chose a musical career is not surprising. Born in Chicago and raised in a musical family, Kurt played the violin, French horn and piano in his early years. His father was the Kapellmeister at a Lutheran church and an educator and Kurt cut his vocal teeth in the church choir. Kurt recalls, "I sang in the church choir conducted by my father and I often helped with the organization of the music. My father was always busy with music, either conducting the choir or teaching at the local high school. As a boy, and on reflection without even realizing it, I enjoyed singing in the choir." In 2007 during a master-class at the Community Music School of Webster University in St. Louis, Kurt stated when speaking about his enjoyment of singing choral music. "I did it anyway because it was reliably beautiful, and it was rewarding, and it gave me gifts of experience and friendships even though it was undeniably uncool and geeky and all that, to be in the choir."
In his early days on the Chicago scene, Kurt spent several years expanding his repertoire and building his profile. "The thing I found most was that the musicians on the scene were very supportive. There was a lot of camaraderies out there." As always, up and coming musicians had to hustle to survive and with Kurt that was no exception. He played clubs, bars and of course did his share of the standard weddings, parties, bar mitzvahs to make a living. In 1993 Kurt met pianist Laurence Hobgood, a musical relationship that would last over twenty years. At the time Hobgood was a member of the Monday night house band at the Green Mill led by Ed Peterson. A few years later Kurt felt the need to record. "I decided that I really needed to record, even if it was just a cassette I could give away or even sell from the bandstand. I ran a lot of idea's past Laurence and eventually we had a plan. We had no money to record, but we did have a plan. Not long after that a fan, that would often come and check us out at the Green Mill, offered to fund it. We managed to get nine songs together that we were happy with and went into the studio and recorded it."
Once finished, the tape found its way to the talent manager, Bill Traut in Los Angeles, and ended up on the desk of Bruce Lundvall at Blue Note Records. "I remember one morning the phone rang. When I answered, the person on the other end said, 'Is this Kurt Elling?' I said yes and he replied, this is Bruce Lundvall from Blue Note Records. I said! He then said 'I'm in the car listening to your tape.' To be honest, I couldn't believe it, not only was he listening to my tape, but he was calling me from a car phone. That wasn't all that common back in the early 1990s. Anyway, he asked when I was playing next and I told him, next Monday at the Green Mill here in Chicago. Well, to cut a long story short, Bruce came up to Chicago and checked me out and about six weeks later I was signed to Blue Note."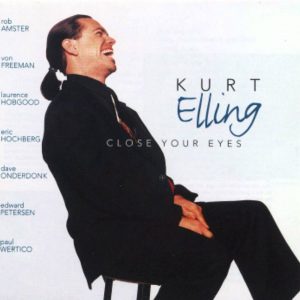 Having your début album released on Blue Note Records is not something that many emerging musicians can attest to. Kurt made a point of saying how blessed he felt for that opportunity and pointed out how supportive Bruce Lundvall was. "Close Your Eyes", Elling's début album, was released in 1995 and received rave reviews in the jazz press as well as garnering a Grammy nomination for Best Jazz Vocal Performance. "It was an auspicious début," writer Michael G. Nastos stated in his review. "There's clearly more in store for Elling." This statement proved to be correct. Since this impressive arrival on the scene, Elling has produced fourteen albums as a leader and appeared as a guest on countless others resulting in 12 Grammy nominations and in 2010 the award for Best Jazz Vocal Album.
His latest release, titled "Secrets Are the Best Stories", was released earlier this year and features a deep collaboration with pianist Danilo Pérez. I asked Kurt about the new album and how the collaboration came about. Kurt explained that he and Danilo had known each other for a long time, but as yet had not worked together. "Well, I had a new label and this time around I was looking to do something different. I've always wanted to work with Danilo and as luck had it, Wayne Shorter wasn't touring at that moment. This meant that Danilo had some free time and agreed to work with me on the project. I remember spending a long weekend with him. We spent most of the time just talking about music and getting an idea for what the project could be. Once we had an idea of what we wanted to do we set to work on the material."
Having listened to the album I felt that from a compositional perspective the material was somewhat different to Kurt's earlier work. I would say without a doubt that this is impacted by the presence of Danilo in the process. I asked Kurt about the collaboration from a compositional perspective and the choice of material."Well, Danilo sent me some of his own compositions including some that hadn't as yet been recorded. I also composed some pieces for the album and wrote some lyrics for Danilo's pieces. There was a great click and I think we came up with some interesting material." Kurt went on to explain that with some of Danilo's compositions he already had a strong idea as to the direction the lyrics should take and that made his job as a lyricist a great deal easier.
From a lyrical perspective, the material on the album is highly relevant from a social point of view. The lyrics make a strong social comment and this is definitely supported both harmonically and rhythmically. We spent quite some time speaking about social issues and the role artists have in addressing this and I'll touch on this later. However, Kurt did point out that while the material on the album does address these issues, the album's title is also in a way a statement in itself. It alludes to the fact that the truth seems to be a somewhat a fluid concept today with the competing narratives propagated by both sides of the current tribal political landscape in the United States. We spoke about this at some length. However, Kurt summed it up quite well in a recent interview with Suzanne Lorge for Downbeat Magazine. "There are competing narratives for reality in a way that is much more dangerous and profound now than in past years. The truth among the narratives – that's a form of secrecy."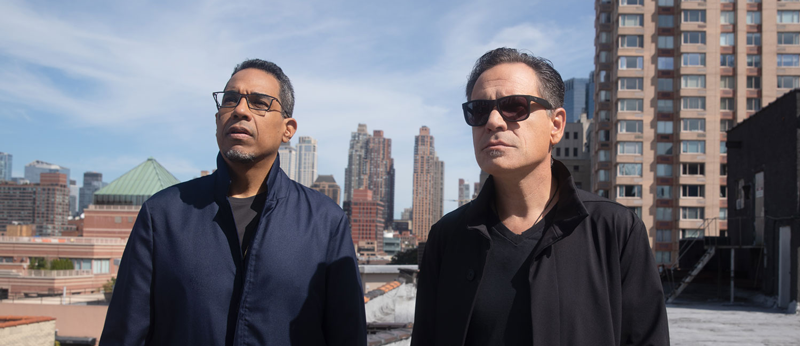 As mentioned earlier, the album was released on the 3rd of April on the British label Edition Records. With most of Kurt's albums being released on major labels. such as Blue Note or Concord Records, I was interested in the choice to release this album on a U.K. based independent label. With this, I certainly don't want to miscategorise Edition Records. The label, founded just over ten years ago by pianist Dave Stapleton, has become one of the genres leading independent labels and over the last few years has seen many of the jazz world's leading artists on both sides of the Atlantic joining their roster.
I asked Kurt about the choice to record the album with Edition. He explained that when he first started thinking about the album, his first step was to look for a good home for it. Having been around the industry for over 25 years, Kurt felt that what he thought was important in a label, was not that important any more. Kurt was looking for more freedom over the entire project. He felt that he had always enjoyed musical freedom, but an album is more than just that. It needed to be an equitable relationship and he was looking for commitment. Kurt summed it up as follows: "These days even a small independent label has access to the same distribution as a major label like Blue Note. Let's face it, these days music is listened to mostly on streaming platforms. In the end, it comes down to commitment and vision. What I really like about Edition is that they have a great team that is fully committed to the project and I feel very comfortable there."
At the time I interviewed Kurt, the world was still firmly in the middle of a global lockdown. I was interested to know what Kurt had been doing for the last month, cooped up in New York, while the city was in lockdown. "Well, I tried to keep active as much as possible. I've been doing these 'Cocktails with Kurt' thing live on Facebook. I've had some pretty good guests on. We just had Charlie Hunter on and that was great. We played some live stuff remotely. But all in all, I've just been focused on my wife and daughter. Here in New York, it's been pretty scary. I've often wondered what global crises we will have to face as a nation under this president, but I didn't see this one coming."
With that said, I thanked Kurt for his time and added my hope that we can get back to some form of normality with live music as soon as possible.
Text by: Andrew Read | Photos by: Anna Webber.


Jazz In Europe Magazine – Summer 2020 Edition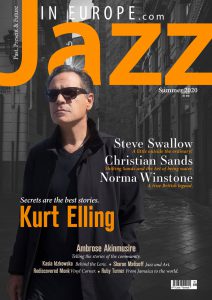 This article is an abridged version of the full interview that appears in the Summer 2020 edition of the Jazz In Europe print magazine.
Also included in this edition are interviews with Norma Winstone, Steve Swallow, Ambrose Akinmusire, Ruby Turner and Christian Sands. We take a look at some rediscovered Thelonious Monk recordings, Nigel J. speaks with the painter Sharon Matishoff about her work painting portraits of Jazz Icons and our photo feature for this edition features the work of Polish photographer Kasia Idzkowska.
You can purchase a copy of the magazine here.

Last modified: July 12, 2022