Trumpeter, Ambrose Akinmusire is one of the most original and poetic musicians of the current generation. Quoting directly from his biography Ambrose "… aspires to create richly textured emotional landscapes that tell the stories of the community, record the time, and change the standard.
While committed to continuing the lineage of black invention and innovation, he manages to honour tradition without being stifled by it." On the eve of the release of his fifth album for Blue Note Records titled "On The Tender Spot Of Every Calloused Moment" Darrell Craig Harris caught up with Ambrose to discuss the background to the album and a great deal more.

Darrell Craig Harris: Hello Ambrose, awesome to chat with you today. I've enjoyed your music for some time! So, you're originally from Oakland (California). I believe it has quite a music scene. Tell me about growing up there. How old were you when you first started playing music and getting interested in jazz?
Ambrose Akinmusire: Well, jazz, that's a whole other thing. I started playing music in church, in the First Truth Missionary Baptist Church. I lived just up the hill from there. So yeah, at around the age of four or five I began there to play the piano, and also to take lessons. I did that pretty much up until I was 12 or 13 years old, and in 5th grade, I switched to drums because in Oakland's schools it's mandatory to play an instrument in 5th and 6th grade. I don't know if it still is, but then it was. So, I picked drums because, you know, everybody wants to play the drums (laughs). I can be a little obsessive and I've always been like that, so I practised all day and I tore up the walls in my parents' house and my mom told me that in the next year I had to choose a different instrument. So in some sort of rebellion, I chose the trumpet, as if saying to myself, "well, if I can't play the drums, then I'll just pick the easiest thing! The thing with the three buttons." But I fell in love with it. We played a lot of band music. When I went to middle school, it just happened that the music teacher was a trumpet player who had gone to Oberlin College and he brought music like Puttin' on the Ritz and Watermelon Man.
DCH: That's a really interesting time of music, that time period! I know Oakland has quite a rich musical heritage as well as a lot of great players.
AA: Oh, of course! I mean, he wasn't on the scene. I wouldn't even consider him an "academic". It seemed that at a young age he decided to become a music teacher. He didn't practise, but he knew a lot of stuff. Then things started to change. In 8th grade, we saw a flyer in our middle school for a jazz camp and we decided to go there. Just before that, I won tickets to go see the Art Ensemble of Chicago and my reaction was, "Oh, this is interesting. You can do this with the trumpet….oh, this is cool!" They came out in their West African garbs which reminded me of my dad who is from Nigeria. In the jazz camp, a bunch of the local musicians were teaching there, and that's when things started to change for me. Those guys took me under their wings and, yeah, that was the beginning of "the jazz."
DCH: What was that like for you to go from Oakland to New York? It must have been a bit of a culture shock?
AA: Man, there was so much. My parents didn't come with me to New York. I just arrived there on my own and took a taxi. I had friends there already because I had been in the Grammy Band. My roommate was a saxophone player that I had played with.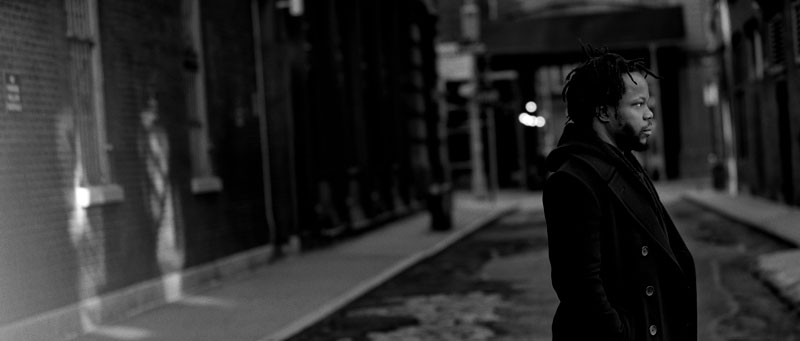 That first night in New York, I threw my bags in my room and I went down to Cleopatra's Needle because I had been researching for years…well, not "research," but if a record had a trumpet player on it, you know I wanted to know everything about it! So, I saw that Jeremy Pelt was playing, and so my roommate and me, we ran down there, and Jeremy was there. He was playing, and he sounded so amazing. There was a rhythm section of people I'd never even heard of, and he came up to me and said, "I've been hearing about you, go get your horn." So I went and picked up my horn and came back. Imagine, I actually started playing on my first night in New York. It was a blues, and in my second chorus, he just put his bell in my ear and played the most amazing trumpet shit that I've ever heard, and so close to my ear. I thought that maybe he got tired of hearing me and started walking off the bandstand. But he said, "No, no! We're trading!" So it turned out that I was in a trumpet battle with Jeremy Pelt! I remember that on the way home I said to Jake that pretty soon I will not let that happen to me. I'm so grateful that that was my first New York experience!
DCH: The cool thing about New York is that it's the same as in getting into the high school you were in. You come in and people are kicking your ass!
AA: Yes! It's as if you are told, "Get your shit together, man!" But I will say, and I don't often get to say it! The big change happened the next year because I was in New York when 9/11 happened. I was 19, and I was still figuring out manhood, and this shit came and wiped everything out. The reality was completely different. So that was when…I hate saying it…but that was the beginning of me becoming a man, figuring out my position in the world and all this other stuff.
DCH: Part of what you do in your records is that you bring in other artists with different styles and mix it up. They don't just play jazz but also include rap, hip hop along with other interesting elements. What inspired you to create this domination of different styles and voices in your music?
AA: That sounds so conscious! It's just natural for me, man. It's just what it is. I don't sit down and think I'm going to write a hip-hop tune or write something grooving or something that's more singer-songwriter-ish. I'm just writing. This is what comes out, you know? And I think it reflects the environment that I live in and the things that I digest in terms of art.
DCH: Living in New York versus living in California, does that affect your writing and how you approach things? Did you notice a difference when living in different places?
AA: That's a great question. I did notice a big difference, and it took me a long time to realise it was totally environment-based. In New York, you are feeding off of people's energies. You're bumping people, you're standing next to people, you're smelling people, you just can't avoid people. So I think that having to negotiate space and be yourself has a lot to do with a collaborative art form like improvisation and writing music in general.
Last modified: July 12, 2022