Ruby Turner MBE has been captivating audiences around the world for many years. Her first solo album in 1986 'Women Take Up All the Sky' had producers including Womack and Womack, Jonathan Butler and Billy Ocean to giving us her superb take on the Etta James classic 'I'd Rather Go Blind'. She has this year released her twentieth album 'Love Was Here'.
Working with artists from Mike Jagger and Stevie Winwood to The Four Tops and The Temptations, theatre work including the Oliver nominated London West End production of 'Simply Heavenly' and performances in a number of films including Love Actually, it is no surprise she was awarded an MBE for her services to music in 2016. Her extensive work with Jools Holland over a period of 28 years, shows an incredible partnership and mutual love of the joy of performing and has without a doubt given her a place in our homes and hearts.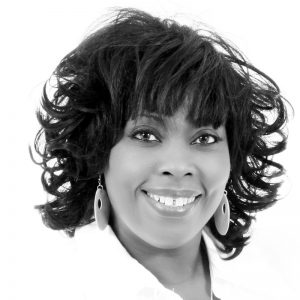 I was very excited to speak to Ruby. Not only is she an inspirational performer, but she is one that promotes the positivity and power of music, the importance of community and being proud of who you are and where you came from. Her recently released album 'Love Was Here' is her 20th solo album and unsurprisingly, received incredible reviews and highlights the power and force that is Ruby Turner. I spoke to Ruby about the significant milestone that she has reached and if that had any impact on the development of the album.
RT: I didn't even realise it was my 20th solo album. There were no preconceived ideas. I was just writing while I was working, putting down ideas of things I'd been thinking about for years and it just all came together just right. And I suppose in a way, you know, when you come into your own, you mature. I guess the time was right for the stuff that I was saying, and I was confident to say it. I had the freedom to do so, because it was right. It felt right. You know I've kind of done my thing in the industry and nobody knows what goes on behind the scenes. For me it's my best album to date because it's a mature album and it's Ruby being in the space that she's in now. You know what I mean? And age and experience are wonderful things. You get rid of inhibitions and you say it, as it is, in a polite and decent way. It took a long time, 2 years, but I'm always writing as life is evolving and changing. I feel liberated to put out something that I've been working on so long.
Empowering lyrics and powerful vocals give this album a strong sense of reflection and lessons learnt. Ruby, when asked about relationships and marriage, is quoted once as saying 'Not for me. I'm not built that way' We spoke about this comment and the power of independence and being true to yourself.
RT: I'm a woman of a certain age that never married, it just never happened. I never had that desire – to feel I need to. I feel quite wholesome and I feel quite able to cope. I've been coping all my life – working, being independent and when going through that yourself for so long. I think sometimes we beat ourselves up about something that's just not right for us or just because we want to follow the crowd. I never ever followed the crowd. I did not do that. How can you be you? You have to be very careful because some people go into situations that just ain't right. I could have been married and divorced several times over if I'm being honest. Things just didn't work out the way I would have liked it. I've been grafting away working! Before you realise it, you're a woman of a certain age, so why bother? I have a wonderful partner, we are a million years old and it's great! You must try and celebrate what you have got, not what you haven't got. You know, be grateful for those things. Small mercies, because it could be so horrible, all kinds of situations, so yes, hey.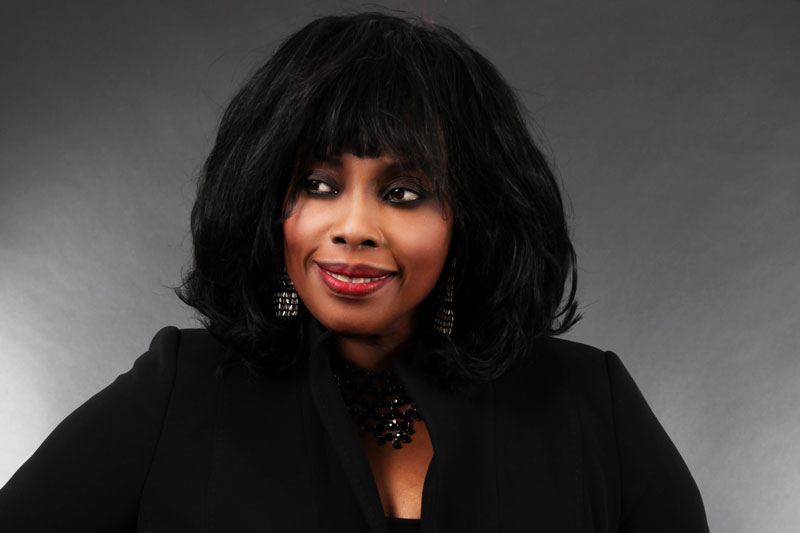 Ruby's work with Jools Holland seems to be almost like a work marriage – and a perfect one at that. Their chemistry during performances is something to behold. I asked Ruby about this 'marriage' and how and why she has worked with him for so long.
RT: Well absolutely and I think that the personalities that we are as well, makes it work and makes it just wonderful. I've been working with him since 1993/94 and things develop in our working relationship where we do things together and we tour constantly – every show he is on, I'm on nearly all of them. We have what can be determined as great respect for each other and in actual fact, it's hard to describe really, because when you make a friendship and it's not just a friendship, it's a working friendship as well; I have huge respect for him, and he has huge respect for myself. When I go out working with him, my job is to make it the best show on earth with this amazing man. In turn, he supports things I do, so like I say, it's respect between two musicians, just doing what we do, in a very harsh environment sometimes. The music is turning around and changing all the time and sometimes you can't change because you are who you are. We've got to a certain stage in our lives where we are not chasing chart success all we want to do is make great music. We go out and have a really good time and see that people that come, see the show, go away lifted and inspired to come back and have a great party time, you know? And really, that's all we do.

You can't ask for anything more and we shouldn't ask for anything more. And at the same time, with this vital, good friendship, we're not in each other's pockets all the time. We come together, we work. And you know, he and I, we love gospel music and how can that be wrong?! Maybe that's what it is, maybe that's the key. We have a gospel vibe, and you just can't come between that.
Ruby's passion for creativity and the arts encompasses many areas. A few examples include narrating the BBC documentary Reggae Britannia (a brilliant exploration of the British Reggae scene) and she was also a judge on the hugely successful BBC series 'The Choir: Sing While You Work'. She has also worked in the Theatre performing outstanding productions including in Streetcar Named Desire and Carmen Jones, although she has not been on the stage for a few years. I asked Ruby is she had any plans to return the Theatre world.
RT: Well, who knows, a lot of change is going to take place, should we all come out of this thing unscathed. Maybe I'll go back to the theatre. I started in theatre but with all the tours etc., it became impossible to fit that all in, so something had to give. So sadly, I had to put the theatre on the backburner for a while. I was fortunate to get into one or two TV things and of course, the film Love Actually, but you know, when you are touring, at the rate that we were touring, it was totally impossible. But, in regards to the acting, who knows, if the right piece comes up, great, but the theatres are closed down, I mean right now, we are in shut down…
Ruby has always promoted positivity and strength and inspires many. I have noticed, especially in the last few months, how on social media her patience, strength, resilience and belief has shined through. I asked her if she wanted to share any particular personal thoughts on this time and what we can learn from this time.
RT: I read something wonderful the other day, and I thought, I love that. Love that approach with regards to how we cope with this situation. I won't use the word unprecedented because that word is kind of tired. But what we are facing right now is pretty different. I think, for me personally, we have time and I think we need to use our time well. I heard a great line – make friends with your mind – so important. And what does that mean? That means that every day you greet yourself in the same way you would greet a friend. Positive. You look at the situation and whatever it is that is going on. It's also mindfulness and that's what it is to me. You go in and you say Hi! Hi Ruby, how you doing? Being kind to yourself. When we come out of this, let's step back and be kind, not only to ourselves but to our society and friends and look at it a little different. I hope when we step out of this, it's a better you and a better me. We need to do that – and we will. When we are better with each other, it will be a great place to be.
And I can't think of a better way to leave this article than with her those powerful words. Ruby truly does show us the way. – Fiona Ross


Jazz In Europe Magazine – Summer 2020 Edition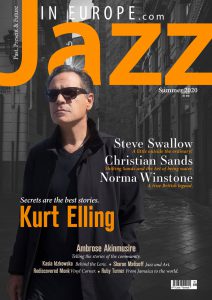 This article is an abridged version of the full interview that appears in the Summer 2020 edition of the Jazz In Europe print magazine.
Also included in this edition are interviews with Norma Winstone, Steve Swallow, Ambrose Akinmusire, Ruby Turner and Christian Sands. We take a look at some rediscovered Thelonious Monk recordings, Nigel J. speaks with the painter Sharon Matishoff about her work painting portraits of Jazz Icons and our photo feature for this edition features the work of Polish photographer Kasia Idzkowska.
You can purchase a copy of the magazine here.

Last modified: May 3, 2021