Lori Williams is an American vocal artist, educator, songwriter, producer and quite simply, a force to be reckoned with. She has worked with an incredible line up of artists including Nathan East, Savion Glover, Will Downing, Eric Benet, Walter Hawkins and Slide Hampton. Terri Lynne Carrington said that Lori 'seamlessly moves from Jazz to R&B in ways the listener can feel at home with her in either genre. She has set the bar for vocalists to come.' Having recently released her fifth album 'Full Circle' and set up an incredible organisation 'Positive Music for Positive Minds' it was wonderful to catch up with Lori and have an insight into her world.


Editors Note: This article is an abridged version of the article that appears in the Autumn 2019 edition of the Jazz In Europe Magazine. The Magazine is available here.

Born and raised in Southeast DC, Lori fell in love with Jazz while she was a student at Hampton University, Virginia, where she participated in their wonderful Jazz program, despite being on a degree program for Communication and Mass Media Arts. Sneaking around seems to be a prerequisite for all great Jazz artists, and Lori is no exception.
LW: My Mum and Dad did not feel I would be a successful performer for a few reasons. The entertainment field is very difficult to get into and they wanted me to have a job that was secure. But you know, I did everything that was the opposite of what they wanted me to do, ha! A lot of sneaking when I was at school. My Mum and Dad never had the chance to hear me sing in a Jazz setting. It was very difficult and I guess an awakening experience to know that they wouldn't be part of something so passionate and close to my heart. They heard me singing, but it was always in a church setting. They were a very religious and spiritual family and that was where they felt my talent should be. I branched out a little bit and fell in love with Jazz, which to me, is very spiritual music. I equate my singing to a wonderful blessing that I have had in music.
Lori spoke of some of the challenges of starting her musical career and her biography on her website quotes her as saying 'Back then, the demographics were such that a chocolate sister with natural hair like myself was not 'the desired one.' As an American based artist, Lori has gigged extensively in the US but loves working in Europe. It seems to be a common theme with, especially American Jazz artists that I speak to. Europe seems to offer more. So many Jazz musicians tell me they feel more 'at home' in Europe than they do in the US. I find this fascinating, especially when you consider the roots and history of Jazz. We explored this.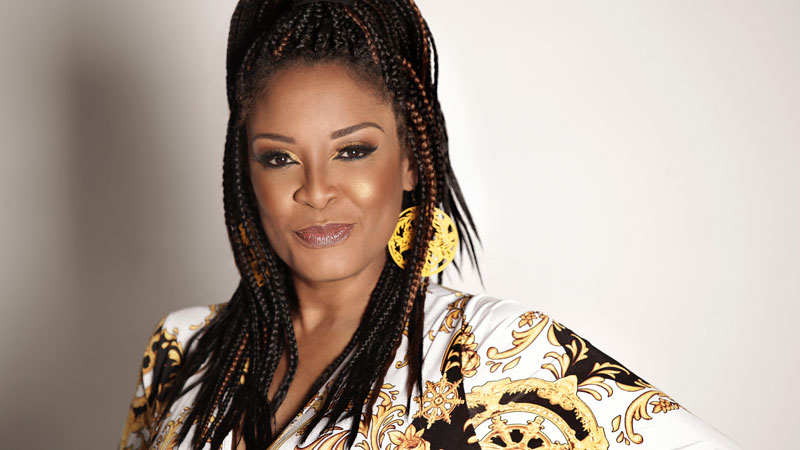 LW: In society, even in college, I wanted to have a particular role in the field I was studying (media and communications) I wanted to be on the television, but the job I was given was the radio. And as we know, on the radio, no one sees you, but I wanted to be seen and accepted. The first time I left Europe, I cried as I felt such a connection because I was so loved just for being who I was and so loved for the music that I shared, it was overwhelming. I've been to Austria, Germany, Slovakia, Russia, Ukraine and everywhere I went, I met people who loved me. And it wasn't because they were star struck. They were intrigued by the fact that an African American would come so many miles to share a personal part of who I am with them. And now I have so many people who I call family in Europe.
'I love the freeness and the openness'
It's so interesting as I see a flip side to even that quote that I said when I travelled to Europe. I am not looked at as someone who is not desired when I travel to Europe. I've been called exotic – I've been called many wonderful things that I have never been called before. That why I love going to Europe as I am so well received, not just because of the music but for me as a person. In my life, here in America, we experience so many challenges having to be accepted in cultural society, social society, business society, as a black American and I have had so many different struggles. I am not a fair-skinned black person, I am a brown-skinned, chocolate girl with natural hair and I have learned in all my years, to embrace who I am and to accept it, not feel ashamed and I think this is also conveyed in my music. I have accepted who I am – and I love who I am – and we can agree it is the music that has brought us together. But we need to get beyond the skin and the hair and the nose and the eyes and what makes us different. I think the uniqueness that we all possess is really important, and it shows who we are, and we really need to learn to love ourselves and I try to teach this wherever I go. We are always looking for positive affirmations from someone else, but we have to love ourselves first. In my role as an ambassador, when I travel to Europe – and I think of myself as a cultural ambassador because I have all of these wonderful opportunities that a lot of people don't get so, I have to be able to use my voice in a positive way.
Lori's latest album 'Full Circle' sees her return to more traditional Jazz having seen her previous work comparing her to likes of Anita Baker and receiving an incredible reception across the world. It's a wonderful album with an overwhelming sense of warmth, love and spiritual awareness. One track is especially emotional 'The Best is Yet to Come.' Her father, who passed away recently and as mentioned earlier, never heard her sing in a Jazz setting, wrote the song based on scripture and sang it into her iPhone. This recording is used and beautifully embedded with Lori's voice – the effect is breathtaking.
When speaking to Lori and listening to her performances, you cannot help but feel she is on your side. She exudes positivity and warmth. I wish I had been one of her students. She talks about weathering storms and that whatever you are going through, hardships, life struggles, there is always hope and always good things waiting. She says, 'there is always a rainbow to find'. Lori is that rainbow.
LW: "I am a woman of vision and hope. Much of my music could very well have been written from a perspective of tragedy. I prefer possibility. Nothing in life happens by accident. My heart knows love is there and can be found. I'm in a happy place now and eternally grateful."


Jazz In Europe Magazine – Autumn 2019 Edition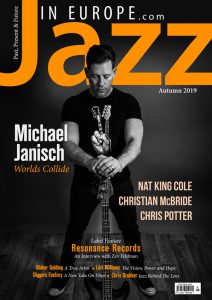 This article is an abridged version of the full interview that appears in the Autumn 2019 edition of the Jazz In Europe print magazine. Also included in this edition are interviews with Michael Janisch, Chris Potter, Christian McBride and Binker Golding.
We have a label feature on Resonance Records, Zev Feldman speaks about the label, it's history and their new Nat King Cole "Hittin' The Ramp" project. We also have a great article on the Diggers Factory, an innovative French company offering a great service to indie artists wanting to release vinyl.
We also speak to author Will Friedwald and take a look at the legacy of Nat King Cole. This editions photo feature focuses on New Jersey based photographer Chris Drukker. You can purchase a copy of the magazine here.

Test by: Fiona Ross | Photos by: Grover Massenburg & Roy Cox.
Last modified: January 31, 2020