Welcome to our lunchtime lockdown series. Here at Jazz in Europe, we wanted to take some time and speak to artists in the Jazz industry, all across the world, about how life is during this unexpected and challenging moment in time.
As you all know, gigs and events have been cancelled everywhere and for many musicians, this is their only income. However, everyone is pulling together to support each other and as dark as the time may seem, it has also become a time for inspiration. We are all in this together and perhaps by sharing experiences, we will realise we are not alone and can overcome these challenges – and what better way to do this, than through Jazz.
Internationally acclaimed American vocal artist, songwriter, educator and producer Lori Williams is literally taking the world by storm. She has worked with an incredible line up of artists including Nathan East, Eric Benet, Will Downing and Savon Glover and her recent album 'Full Circle' has received incredible reviews. Lori is also the founder of the wonderful organization Positive Music for Positive Minds and is one of the most motivated people I have the honour the know and lives by the philosophy that 'there is always a rainbow to find'.
Welcome Lori! So…how is life for you at the moment?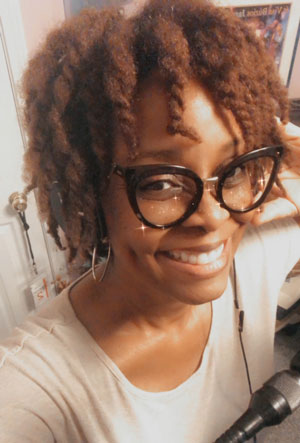 I'm a bit nervous actually. As a single Mom of a 12-year-old and a 27-year-old, I'm used to being in control and handling all affairs efficiently. This quarantine/financial blow has caused me to put things in perspective. Everything can be taken from you in a moment. Who really matters. So, I'm focusing on my son who's got tons of homework, trying to maintain a sense of normalcy at home, and praying for this to end very soon.
Many parents have now been forced into home schooling their children which is a huge challenge that mustn't be underestimated. I have spoken to many parents about this and a few are loving the challenge, so far, while others are quite simply tearing their hair out. Finding a balance must be incredibly hard and adds another level of anxiety in the current time.
Lori, you have a huge following and many people who would have come to see you perform, now can't, for a little while at least, so what is the best way for everyone to support you?
Stream my music please (Spotify, Pandora, YouTube). Purchase my music as well.
Links are all below! You must miss performing with no gigs for a while, so what are you doing musically?
I never thought I would be in a bout of depression. So, I don't want to speak it. All of my gigs have been cancelled. I need to write…and I will make myself write tomorrow. Thank you for this question.
Any particular challenges and positives you are finding at the moment?
Yes – but we all have the same ones. Mine aren't bigger or more important than others. We're truly in this together I've been spending a lot more time with my son. And he is enjoying it.
Any words of wisdom for people stuck at home that you would like share?
Please remember who is important in your life and stay safe to see them another day. Follow all of the mandates. Try to avoid stress and keep in touch with family and friends. I love you all!
Huge thanks to Lori for being our Lunchtime Lockdown guest. Please do click on her links below to support and follow.
Website | Facebook | Twitter | Instagram | Apple Music
Senior Writer, Fiona Ross
Featured Image by Roy Cox, Selfie by Lori Williams
Last modified: April 26, 2020