Recently we reviewed a CD by German Vocalist and Sax player Miriam Ast and Spanish pianist Victor Gutierrez. These two young musicians met during their studies at Royal Academy of Music in London and quickly realised there was a form of synergy present. After working together for just one year the duo was awarded the 1st prize for "Best Vocalist" at the International Jazz Competition in Bucharest. Following this, the two entered the studio to record their first album. 
The album titled "Secret Songs" is a duo album featuring largely Piano and Voice with a guest appearance on a number of tracks by saxophonist Stan Sulzmann. Since receiving this album we've been spinning it at the office almost constantly. I thought it high time to find out more about Miriam and Victor.
Andrew Read: Hi Miriam and Victor welcome and thanks for taking the time to speak with me. Miriam, I'd like to start by asking you about your background and what brought you to London?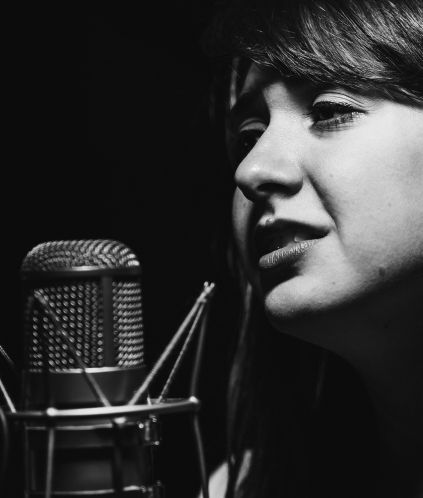 Miriam Ast: I am a German jazz vocalist based in London hailing originally from a small town in the south-west of Germany called Speyer. My musical journey began as a child being brought up in a musical family. I had the opportunity to learn various instruments from an early age and sang in choirs throughout my childhood and teenage years. At the age of 10, I started learning the saxophone which drew me into jazz music. I participated in the local big band and later became a member of the jazz orchestra of the federal state Rhineland-Palatinate where I had the opportunity to be part of a South-African tour.
During my teenage years, I also became more and more interested in vocal jazz, absolutely loving Ella Fitzgerald, Diana Krall and Jamie Cullum. I soon realized that music was what I wanted to pursue in my life so after school I auditioned for studies in jazz vocals and saxophone at the music conservatory in Mainz. They made an exception by allowing me to study two majors which gave me the rare chance to develop as both an instrumentalist and a vocalist. After graduating in Mainz I decided to apply for a Master's degree in a bigger European city as a jazz vocalist as I had started to compose more as a singer and I especially enjoyed improvising with my voice.
Before moving to London I was familiar with the music of British vocalist Norma Winstone, John Taylor and Kenny Wheeler and I also decided to apply at the Royal Academy of Music as Norma was one of the tutors there.
AR: Victor, your also not a native of the U.K. I'd like to ask you the same question?
Victor Gutierrez: I started studying classical music at the age of 9, in Palencia, a small Castilian town where my parents moved to from Madrid. I become interested in jazz at the age of 16, after attending a concert by Mark Murphy. Those harmonies and rhythms where something completely different to the ones I knew from classical music, it got me hooked instantly. However, the music scene in my town, particularly jazz, was practically non-existent, reduced to a few concerts and one week of jazz a year, so a musical career was never really contemplated by my parents. They encouraged me to go to University, get a 'serious' degree, and decide later if I wanted to pursue music as a career or not. So I became an architect, I even worked as such, but the music 'virus' had already spread too deeply into my system. I got a scholarship to study in Boston, and in later years I also got accepted with a scholarship at the Royal Academy of Music in London, which was the reason to move here. Now here I am still, presenting this duo with Miriam.
AR: Victor, do you feel your architectural background has any impact on how you view musical structure?
VG: Without getting too philosophical, I find all that we have experienced in life, no matter how different, is connected somehow. Every discipline, concept, accomplishment or heartbreak, every lesson learnt,  ends up feeding other ideas, forming the core of who we are. I have even used my former bar-tending skills to craft some of the arrangements (laughs). I guess Architecture has provided me with the intellectual excuse to justify certain artistic choices, and also a sense of proportion that is totally applicable to music as well. Concepts like patterns, repetition, foundation, symmetry, tension and release, and particularly space, are very similar both in architecture and music.
AR: Miriam, the latest album is a Duo (Piano & Vocals). This is a rather unconventional line-up these days for a recording, as a vocalist do you feel this setting gives you more freedom both harmonically and rhythmically?
MA: After graduating with a Masters in London, I knew that it was about time to release my first album and I really wanted to set the first practice as a vocalist. However, it was also a challenging time for me as I was a bit overwhelmed by the scene. I had put together a band for my final concert but found it very hard to book gigs which made it rather difficult to develop a flow with the band. Victor and I had already started playing since our time together at the Royal Academy of Music with a common project which we both put constant work and musical ideas into. This really helped to get both the music to a higher standard as well as sharing the work in seeking gigs and promoting the project in the competitive London scene. I think the break-through happened when we won the Best Vocalist Prize at the Bucharest International Jazz Competition in May 2017. After a year of hard work, dedication and hardly any gigs on the scene we achieved this together and it came as such a relief,  and incentive. We decided to develop this project further and record our debut album together. In the end, it was a gut-decision to make this debut album as a duo. It's nothing that I had planned and weighed against the possible success of a band album.

I wouldn't say the duo gives me more freedom harmonically than playing with a band. Victor and I craft these arrangements very thoroughly in our rehearsals and most of the harmonies Victor plays while I sing the melodies which I recognise. However, what gives me freedom in this setting is the room for developing new ideas in the moment!  The music is way less dense than playing with a band. In recent years, I have gotten quite picky about selecting drummers for my project because I feel lots of drummers play too heavy for my voice to feel comfortable and carry the sound effortlessly. In the duo context, I don't have any problems with that (haha) and Victor and I can fully focus on a synthesis of the vocal and piano sound.
AR: The album features a number of standards along with 3 original compositions. Can you tell us a little about the choice of repertoire?
MA: Victor and I began playing standards in this project, this is why I think it was important for us to have some standards on the album. It is our goal to craft original standard arrangements and give them a new twist. I think this worked especially well on the famous Thelonious Monk composition 'Round Midnight'. We're both keen composers and knew that the majority of the album should consist of original compositions. I really like the advanced harmonies Victor uses when playing my originals and I think Victor composes great tunes that bring out the instrumental approach in my singing challenging me in a good way. I found it especially inspiring to write a new composition for Stan Sulzmann. It's a pleasure to have him on three tracks of the album and I can't wait to finally play a live gig with him. The first one will be our official UK album launch at the 606 Club in London on the 11th October.
AR: One of the first things that struck me when listening to the album was the structure of the arrangements and how well voice and piano complement each other. How did you and Victor approach the process of arranging the material?
MA: In most cases, we start with an idea like a bass line or a rhythmic pattern over which I sing the melody of the song. If we both like it, we continue to develop the tune by adding extra parts, changing the tempo or time feel or adding some percussive or free elements. It is a real crafting process and nothing is set in stone. Sometimes we might change the arrangement because we have new ideas that we both think work better or are more interesting. Working in this way requires a lot of rehearsals, patience and empathy to make sure we are both happy with the final result but it's so rewarding in the end and I also feel it's rare these days to be able to work like that.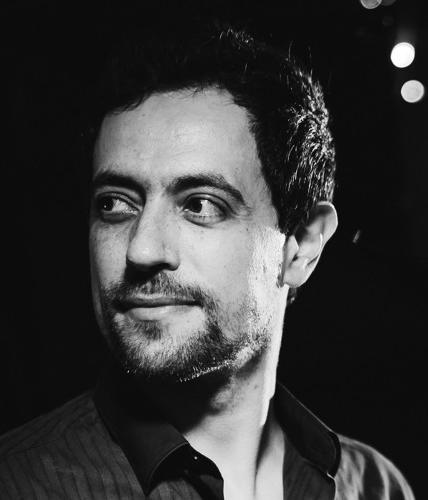 VG: First of all, the initial idea was to create an album where both the piano and the voice had an equal importance, like in a band with no leader. That allowed us the freedom not to fall into the typical clichés, and to explore the endless possibilities of this particular ensemble. Of course, there are a billion examples of fantastic pianists accompanying singers out there, we definitely knew we wanted something else. We knew that if we wanted to do a proper duo album that offers a plus we had to put in more than just tossing ourselves in the studio, play our shit, and bye-bye. What you hear in the album is the result of many intense and at times frustrating hours of work together. Really knowing each other musically, trying things, and often failing. We aimed to tell stories, and that involved both working on the concept and on our musical interaction. Those arrangements are conceived to fit the story we try to tell, not our egos as musicians.
AR: Miriam, You've been a member of the London Vocal Project since 2015 and took part in the Miles Ahead project. Can you tell us a little about this project and your experience with taking part in such a large choral project.
MA: Oh yes, being part of the Miles Ahead project was an amazing experience. I have been part of the London Vocal Project since early 2015 and Miles Ahead was definitely the highlight of my time there. LVP is directed by the great composer, arranger and pianist Pete Churchill who writes all the arrangements and who had started to collaborate with the famous American vocalese and scat singer Jon Hendricks. It had been Jon's dream for many decades to vocalise the Miles Ahead album by Gil Evans and he found a collaborator in Pete and the LVP to realize his dream. As you can imagine bringing such a massive project on stage is a real challenge and it required years of rehearsals, Pete's travel to New York to work with Jon's vocal adaptations of the instrumental charts and many other things. It's very challenging to sing these instrumental parts. Most of the time they consist of 8-part harmony or more. The highlight was our trip to New York in February 2017 to perform the work live to the great Jon Hendricks and make his dream come true. The performance was in front of many of New York's vocal jazz celebrities including Annie Ross, Sheila Jordan and many more. This trip was truly unforgettable and I hope we'll get the chance to perform it many more times in the future.
AR: Victor, you're also active as a composer. Composing for film and dance. One project I'm interested in asking you about was the commission from the NY-based Gwen Rakotovao Dance Company where you wrote contemporary arrangements based on the works of Chopin. Can you tell us more about this project.
VG: Of course. Gwen and I met in NY, during my time living in the big apple. She is an exceptional dancer and human being with whom I share many artistic visions and concepts, so that's why we started working together. For her project 'L'amour La Liberte' she explores the connection between cultures and human beings, to deliver a message of hope that such connection may close the gap between them one day. She immediately thought of the universal music of Chopin but from a more modern approach. She then asked me to create contemporary versions of some of his nocturnes and preludes. As I sent her some sketches of the music she started shaping her choreographies as well while providing me feedback, so it was an interactive work. Seeing those arrangements take an extra dimension after the dancer's movements were one of the most fulfilling experiences of my music career. You can look up the project teaser on Youtube, typing 'L'amour La Liberté 2014 trailer'
AR: Miriam, as an educator you're a senior lecturer at Leeds College of Music. You've also had an extensive musical education with Bachelors Degree in jazz saxophone and singing from the Conservatoire in Mainz (Germany) and an MA in jazz singing from the Royal Academy of Music in London. Do you think that Music Education is doing enough to prepare students for a career in the music business?
MA: I am very lucky to have had an extensive music education and think that in both of the courses in Mainz and London I received excellent one-to-one tuition and especially enjoyed group lessons such as composition/arrangement, ensembles and rhythmic studies. However, I really feel that conservatories, in general, don't prepare enough for the tough life as a freelance jazz musician, especially in a big city such as London. During my time at the music conservatory, I never learned about elementary things like how to pitch good emails to promoters, how to build up connections with industry professionals, how to book a tour and how to establish and promote yourself in the highly competitive music scene.
I believe that music conservatories should put more focus on teaching about the music business by inviting industry professionals who can give an insight into different aspects and by working individually with students on their career goals and what promotional steps to take to achieve those. I feel that this training is especially important to jazz musicians who are naturally a bit more introverted personalities and focused on their playing. By pushing them into looking at the business side of things conservatories could help them develop their full potential much earlier.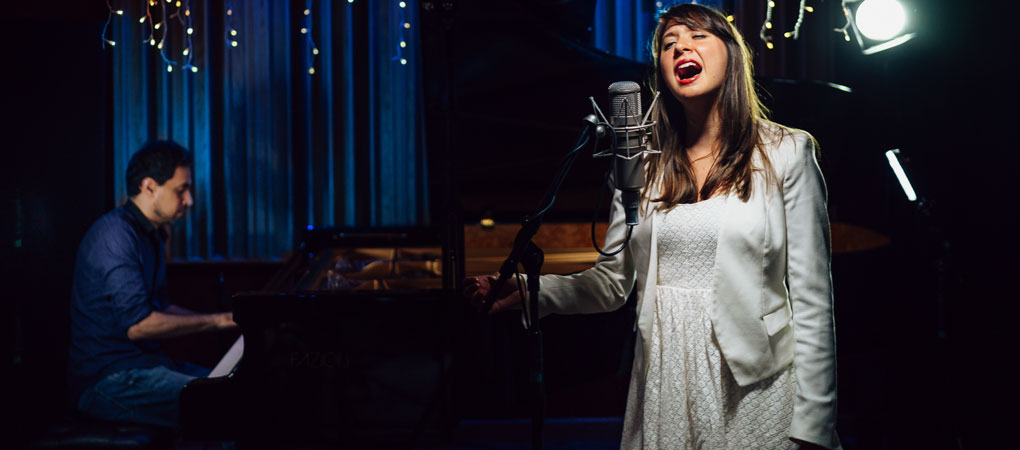 AR: Over the last year I've been asking many of the artists I interview on there thoughts on the state of jazz today. There have been some very interesting answers so here we go – what are your thoughts on the state of jazz today?
VG: To be honest, I don't know what jazz means nowadays. I am not even sure if I do jazz, or if I want to be involved with such a concept. With the proliferation of jazz schools, degrees, and universities, the majority of new musicians are disconnected from the real reason that motivated those early pioneers to express themselves. Many musicians I know understand 'jazz' as having the dexterity to deliver intricate melodies, even more complex solo lines, and crazy time signatures, for the sake of it. Every musical aspect and technicality from jazz is already dissected, labelled and tagged, so anybody can access that 'open source' and reproduce those skills, with time and dedication. Now, a whole different story is really having something to say or not. But to me that is the crucial point, the point that I find missing in much of the jazz created nowadays. It mostly bores me, so I question if I am really a jazz musician or not, or if jazz understood as acrobatics is really the best way to express what I have to say. But at the same time I keep practising to achieve a higher proficiency on my instrument, so probably I will keep asking myself that question till I kick the bucket, who knows.
AR: To wrap things up whats next for the Duo?
MA: We have a couple of shows lined-up for autumn, for example, a Spanish night at the Omnibus theatre on the 16th September and a duo gig featuring Matt Anderson on sax at the Lescar in Sheffield on the 26th September. Another highlight will be a show at Pizza Express the Pheasantry as part of the EFG London Jazz Festival on the 20th November. We are massively looking forward to those shows and really hope that we will get a good crowd for each of them!
I am also currently booking more shows for Germany next year and Victor is doing the same to open doors in Spain. Our goal is to play more live shows in the UK and to land some international jazz festivals next year.
AR: Well thank you both for taking the time to speak with me. I'm sure we'll be seeing and hearing more from you in the near future.

You can find out more about Miriam Ast & Victor Gutierrez at their respective websites
We can highly recommend checking out their new album "Secret Songs". You can Stream or purchase it here.
Last modified: April 25, 2020