It's that time of year again where we all start to wind down, relax and look forward to some time out over the holiday period. This year, however, is like no other and we have all spent 2020 with challenges, worries and anxiety of the unexpected. One thing has stayed true and consistent – Music. It has been our companion throughout this overwhelming year and will be there with us as we bring in the new.
There are plenty of holiday inspired new releases out there so I thought I would highlight just a few for you to consider. In line with our 'Buy Direct' initiative, we would encourage you to purchase directly from the artist where possible, to support their work during these highly challenging times.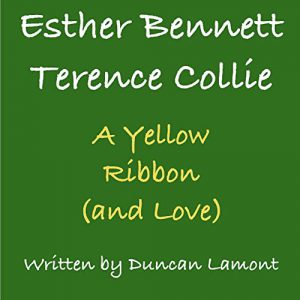 The fantastic vocalist Esther Bennet and pianist Terence Collins have recorded a gorgeous Xmas song, written by Duncan Lamont. 'A Yellow Ribbon (and Love)' is one of many Christmas songs that Blossom Dearie asked Duncan Lamont to compose, which appeared on her Christmas album. Beautifully simple piano arrangement to allow Esther's vocals to add warmth, depth and a suitable touch of holiday time melancholy. Really lovely track.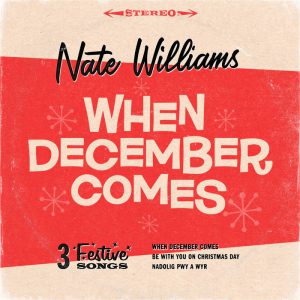 If you are looking for a Stevie Wonder/Donny Hathaway inspired Holiday album, then Nate Williams is the way to go. The multi-instrumentalist, composer, producer and all-round underground legend has released the 'When December Comes' EP. Three great songs with the uplifting 'Be With You On Christmas Day' a highlight for me with Nate's signature groove and great vocal harmonies and you even get treated to song in Welsh 'Nadolig Pwy a Wyr' and although I have no idea what the song is about, it is beautiful and definitely more of a Jazz nod in this track. Special mention of the gorgeous piano solo in this track too. This should definitely be on your holiday listening list.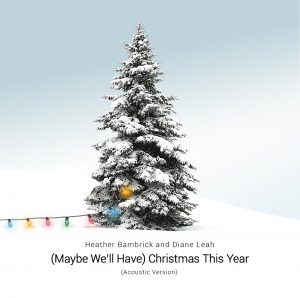 Juno-nominated singer Heather Bambrick along with pianist and composer Diane Leah are looking to bring some holiday cheer with their new single '(Maybe We'll Have) Christmas This Year'. Heather explains 'In a year like this past one, we wanted the message of this song to reflect all the things that have changed in the world, and all the reasons we need Christmas — that something special on which to hang our hopes.' This track has a touch of musical theatre in both style and the hopeful and motivational messaging.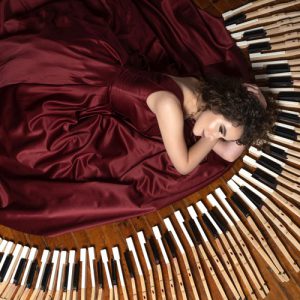 Singer/songwriter Alex Whorms delivers a stunning rendition of 'I'll Be Home For Christmas'. Beautifully simple arrangement of piano and vocal and the pairing somehow manage to make the song sound brand new and surprisingly fresh for a Christmas classic. Alex explains that 'I'll Be Home For Christmas' is one of my favourite holiday songs, but it holds even more significance this year because the pandemic will prevent many people from gathering for the holidays. The final line, 'I'll be home for Christmas, if only in my dreams' is especially emotional given this year's health concerns and stay-at-home regulations'. The song was recorded at Noble Street's Studio A, and it was her first recording session since COVID hit Ontario. Beautiful.

Last modified: December 24, 2020