At this point in our conversation, we diverged off on a number of tangents, the music industry, politics, current affairs and the state of the world in general. After the two of us had effectively solved the problems of the world we returned to the task at hand, speaking about music. I wondered about the title of the album, is there a meaning behind it? As it turns out, the title track "Subtle Disguise" does not allude to the political thread we spoke about although on reflection it could certainly be read that way, after all, that's the beauty of art, you can read into it whatever you want. The actual meaning behind the title has to do with the fact that the track is actually based on the changes to the Miles Davis song "Solar" although one needs to concentrate to hear this among the may harmonic substitutions. Joe also mentioned another aspect to his motivation for the album title, "The other reason it's called Subtle Disguise is that most of my themes historically have been about the way we try to connect with one another but with this one I was thinking about the ways we hide from each other and the masks that we all wear. I often say that the reason we all wear masks is that most people are intrinsically good people and we want to protect ourselves from the world. On the other hand, there are also those people with a darker motivation where the mask covers a hidden agenda."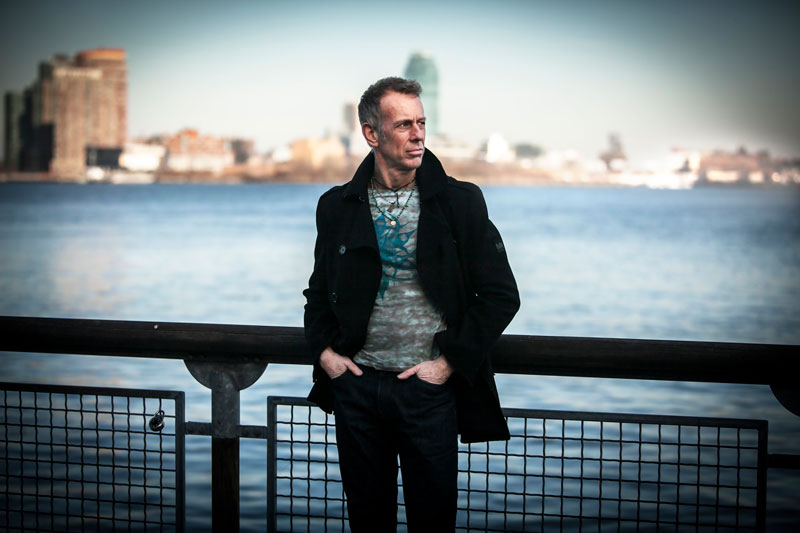 Taking a step back from the new album, I asked Joe how he came to the vibraphone. Many players come to the instrument via the classical mallet tradition while others gravitate to the instrument after playing the drums. I was interested to hear about Joe's path. "Well as a kid I was playing the drums but my Mum insisted that I also take piano lessons. So there I was playing both Drums and Piano, it's strange I wanted to play melodies but I didn't want to be a pianist, I always thought of myself as a percussion guy. I often say when I found the vibes that's when I found my voice. The instrument has the best of both worlds, so I guess it was a "no brainer" for me. You know, looking back there was no plan but the instrument became my lives work, my calling."
Many years ago I remember hearing a rather humorous saying. Unfortunately, I don't remember who the source was, however, it referred to the three inevitable truths in life. "One Day you'll pay tax, One day you'll die and Piano and Guitar never work in a band together." Well, one can certainly see the humour in this and of course there are many examples proving the final statement false, however, you get my point. Having two chordal instruments in a jazz setting can be a challenge as far as voicing goes. Joe's bands have in almost all cases included both piano and vibraphone so I was interested to know how Joe felt about this. "Yes, your right it can be an issue however I'm very lucky to have one of the best pianists around, Jim Ridl. Throughout my career I've been fortunate to work with many great pianists, George Cables, Kenny Barron, Billy Childs and Jim is right up there. He's got amazing ears and we have this thing going on where he just knows where I'm going and always has the perfect voicing that doesn't clash. You know, when I do my charts I'll often write the piano part out fully and Jim just always eats the ink. I think the secret is to always be aware and keep your ears open, Jim's a master at that."
With that being said, Joe also made the point that it's not just an isolated thing between chordal instruments, it runs through the entire group. He went on to speak highly of the other members of his core quartet, Lorin Cohen on bass and drummer Samvel Sarkisyan. When hearing Joe speak of these two players,  you can fully appreciate the depth of respect he has for these players and I'm fully aware that the feeling is mutual. This translates into the homogeneous ensemble sound the group has developed. Both live and in the studio, you get the feeling that these musicians have fused into a single instrument yet, at all times there is a sense of space for the individual.
As our time was coming to a close I wanted to know what's next for Joe Locke? "Good question! We'll be doing some concerts here in the States to promote the album and we also hope to bring the band back to Europe in the fall. My management is working on some dates at the moment but I'm not sure what's been locked in as yet. When it comes to the next project, I can say that it will definitely be coming from the tradition and will probably be a live album, a pure jazz record. I want to play my own take on some standards and take another look at some Coltrane repertoire. As far as the line-up goes, I'm thinking of doing it with organist Pat Bianchi and with Jeff Watts on drums, he's one of my dearest friends. I also want to add Adam Rogers on Guitar. I've never done an album with organ before, you know, I come from Rochester in upstate New York and that town, like Philly, has a huge organ tradition, all the great players would come through, so I feel doing an organ album is sort of respecting my "Up State" roots.
I truly enjoyed my time speaking with Joe, his passion for the music shines through as does his respect for the tradition. As often happens with interviews it's difficult to stick to the allotted time however in this case I have to admit it got quite out of hand. We spent close on three hours talking. We covered many subjects, mostly music related and seeing we are limited by space, I suspect a part two to this interview will be coming soon. Stay tuned.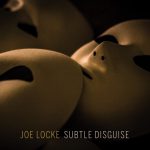 Joe Locke's latest album "Subtle Disguise" is out now on Origin Records and available for purchase here. More information on Joe Locke can be found at his website here.
Photo Credits: Joseph Boggess, John Abbott & Richard Conde.
Last modified: April 29, 2020