Pianist Manuel Valera releases his new CD "The Planets" on Mavo Records this coming Friday. Born and raised in Havana, Cuba and now based in New York City, Grammy nominated pianist and composer Manuel Valera has become well known in the in the NYC modern jazz scene lending his talents as a pianist and composer to such notable artists as Arturo Sandoval, Paquito D'Rivera, Jeff "Tain" Watts and Joel Frahm to name just a few.
As a leader Manual has been nothing but prolific with this latest album being his thirteenth release. In addition "The Planets" is his third outing with his current trio featuring bassist Hans Glawischnig and drummer EJ Strickland. Valera has also been the recipient of many composition grants and the music on this album is a result of a commission by the Chamber Music America/Doris Duke 2017 New Jazz Works program.
With the solar system as inspiration the music is harmonically and melodically based on Nicolas Slonimsky's Thesaurus of Scales and Melodic Patterns. Each part of the suite aims at an impressionistic characterization of the astronomical qualities of each planet. In addition, Greek mythology's gods (and Roman counterparts) particular energy and connection to the planets were also an inspiration in the process. i.e. Mars: The God of War, Jupiter: The God of the Sky.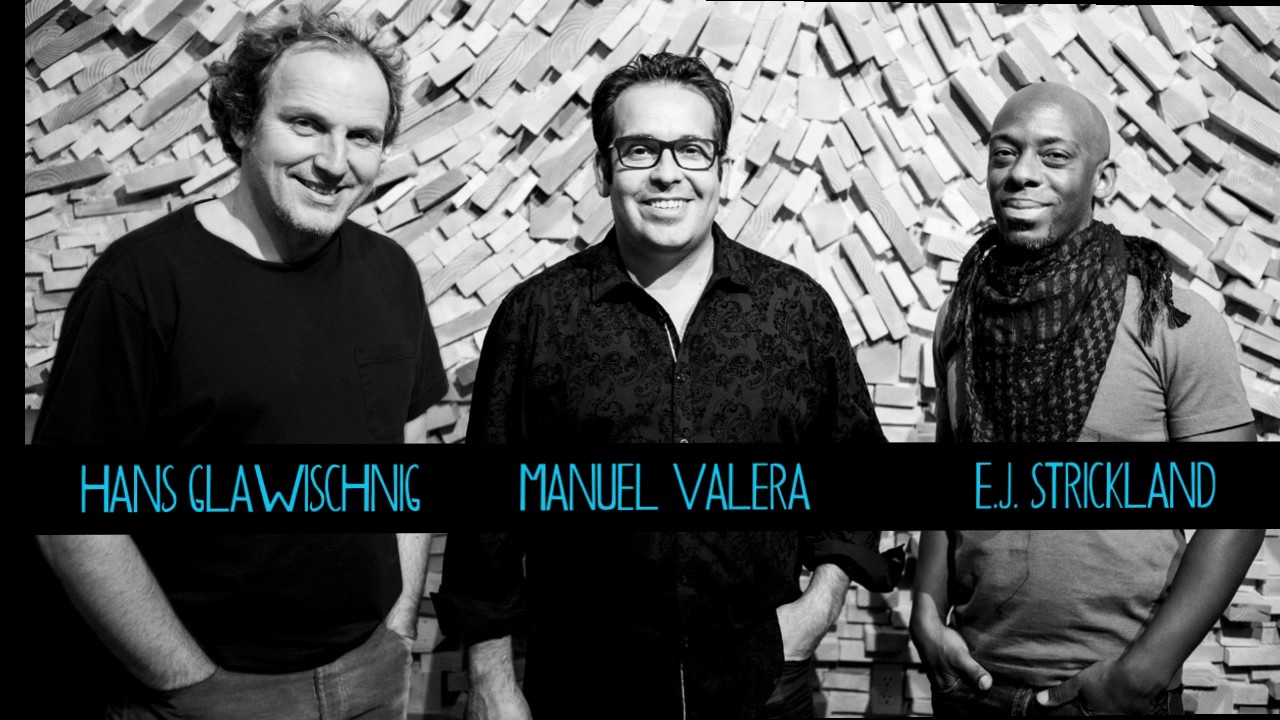 Slonimsky's book has been a source of influence for composers such as Coltrane, Allan Holdsworth and Frank Zappa. Valera has been working and developing the concepts from the Thesaurus for the past 15 years in New York and The Planets marks a new period in Valera's deepening and never-ending studying and understanding of Slonimsky's masterpiece.
Later this month Manuel Valera and his trio will be celebrating the release of the album with a series of concerts in Europe. Performing at venues in France, Germany and Poland the tour kicks off on the 19th at the Wine Note Jazz Club Jazz in Thionville (France) and concludes in Berlin at the Zig Zag club on the 26th of May.
For the tour Manuel will be joined by his regular trio featuring Hans Glawischnig on double bass and drummer EJ Strickland.
Full Tour Dates below:
19 May – Wine Note Club Jazz – Thionville, FRANCE
20 May – L'Osons Jazz Club – Lurs, FRANCE
23 May – Jazzclub Unterfahrt – Munich, GERMANY
24 May – JAZZ CLUB na Cechowej – Bielsko-Biala, POLAND
25 May – 12on14 Jazz Club – Warsaw, POLAND
26 May – Zig Zag Jazz Club – Berlin, GERMANY
More Information on the Manuel and the new album can be found at his website.
Last modified: April 25, 2020