New York based drummer E.J. Strickland belongs to the generation of jazz artists that rose from the City's jazz scene in the 1990's. Having worked as a sideman for some of the Jazz's most influential artists of the 21st century including amongst others Cassandra Wilson, Terence Blanchard, Lizz Wright, Wynton Marsalis, George Colligan, Russell Malone and Ravi Coltrane Strickland is also an accomplished leader in his own right. His most recent album "Warriors for Peace" has received rave reviews and recent tours including an extensive European journey through most of Europe's leading venues in 2018 drew packed houses. Recently I had the pleasure to sit with EJ to discuss the new album and find out more about his background and vision.
Andrew Read: EJ, thanks for talking with us. You grew up in Miami in a creative household. Your father was a percussionist in the Ft. Lauderdale Orchestra and both you and your twin brother Marcus ended up professional jazz musicians. Tell us a little about those early days and the road that led you to your profession?
E.J. Strickland: As young kids we were exposed to all kinds of great music growing up. My dad was an audiophile and played LPs of Stevie Wonder, Miles Davis, John Coltrane, Jon Lucien, Led Zeppelin, etc. all of the time in our house. Jazz was never "foreign" or an "acquired taste" to us. It was a part of our everyday listening. My father also played drum set, mostly funk & R&B. I saw my dad play at a cook-out one time and fell in love with the drums. We were into football early on, then had an interest in engineering, but in middle school we needed an elective. We chose music. I started on trombone, but really wanted to play the drums. I begged my band teacher to let me play the drums and told him my father would teach me. And, I did study drums with my father: rudiments on the snare, basic grooves on the drum set, etc. We started trying to play jazz right away. We fell in love with music and never stopped.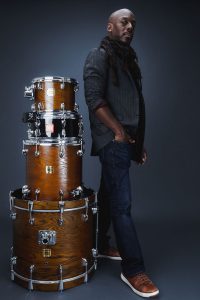 AR: When you moved to New York, you became part of the generation of musicians that included Mike Moreno, Robert Glasper, Brandon Owens, and Marcus Baylor to name just a few. Many of these young players went on to become leaders in their own right and shape today's jazz. Tell us a little about the NYC scene back then?
ES: Before I arrived in New York in 1997, I visited The New School for Social Research where I was considering attending school and eventually did. I saw Buster Williams' ensemble play in the performance space. Some of the students performing were Gregoire Maret, Marcus Baylor, Jaz Sawyer, Casey Benjamin, Kenyatta Beasley, etc. Right away I knew I wanted to attend school there. When I attended school I had ensemble with Robert Glasper, Mike Moreno, Carlos Henriquez, Seneca Black, & my brother Marcus Strickland. Also, Bilal Oliver was a part of our "crew". We hung out and saw great performances at The Village Vanguard, Smalls, Blue Note, etc. We were all very tight and some of us still remain very tight until this day. The scene was vibrant, and we'd go out and jam every night at sessions. Cleopatra's Needle was a regular spot. The Up And Over Jazz Cafe in Brooklyn was a spot I regularly played at. Some of the greatest jazz musicians of the generation before us would appear there, play a bit, and school us on serving the music right: Wynton Marsalis, Roy Hargrove, Russell Malone, Mulgrew Miller, etc. We'd listen to what they had to say and practised hard.
AR: In your early career you worked with Russell Malone and Ravi Coltrane. In your Bio it states "Both artists proved to be big brother types for E.J., gently guiding him as he established his voice." what were your major "take aways" from this time and what have you carried with you in your career moving forward?
ES: Russell Malone reinforced the tradition in my playing. To this day, I don't really know anyone that knows as much music as Russell does. He would encourage me to really dig down groove. He taught me that making the music "feel good" was the most important thing. Ravi encouraged me to find my own voice and way of interpreting music. I'd always ask, "what do you want me to play" if he didn't dig something I was doing. He'd tell me, "Just find something". I had to reach down and find my own dance in the music. His compositions forced me to play different things that I hadn't played or heard before.
AR: You've built a successful career as a composer, band leader, and sideman. As a sideman you've worked with an impressive list of musicians including Cassandra Wilson, Terence Blanchard, Wynton Marsalis, George Colligan and Vincent Herring, to name a few. Also, you've appeared on more than 60 albums. Do you find it difficult to balance your work as a sideman and your projects as a leader?
ES: These days, I am less busy as a sideman and it is easier to concentrate on my own projects. But, I'm still busy nonetheless with Ravi Coltrane, The Manuel Valera Trio, Brandee Younger, Dave Weiss, etc. Nowadays, I find myself writing music more than anything. I just do my best to create great vehicles for my band to play on. I also started an electric band called Transient Beings which I write music & lyrics for. I have an incredible booking agent Stefany Calembert who is doing a great job on getting me tours. This also helps me focus on being a bandleader and a musician more.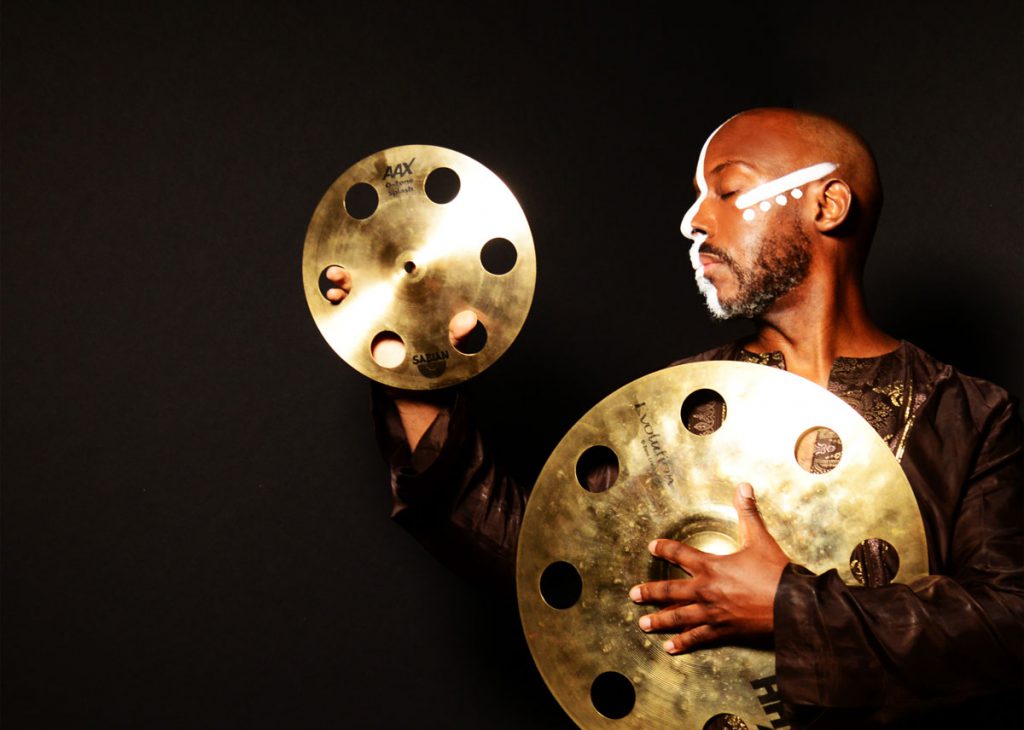 AR: Let's speak about the new album. You mention that the title "Warriors for Peace" is your favourite oxymoron! Can you elaborate a little on this?
ES: Warriors For Peace is my favourite oxymoron because it is a very real scenario that we are dealing with, has been dealt with, and will always be dealt with: we must stand up, speak out against, and annihilate hate in order to achieve peace. Martin Luther King is my favourite warrior for peace. He knew that he was destined to be our hero & our warrior against hate. He didn't fight back with weapons, or hate, or negativity. He fought back with love, vision, and activism. Many people are intrigued by the title. And that's why I chose it. Because I want to shed light on this subject that is still very relevant and always will be.
AR: Unlike many albums led from the drum chair this album seems to me to focus on composition rather than engineered rhythmic complexity. Was that a conscious choice?
ES: Definitely a conscious choice. I didn't want this album to "shock". I wanted this album to relax the listener and evoke peaceful & pleasant thoughts for the most part. Also, this album is a love letter for those who have fought for peace. It wasn't meant to be a moment for me to show off how complex I can play (which I can certainly do). It is meant to show off my ability to embrace the ensemble & orchestrate the sentiment of these tunes.

Editors Note: This article is an abridged version of our full interview with E .J. Strickland published in the Spring edition of the Jazz In Europe Magazine. You can either view the magazine online or order your hard copy at the link below.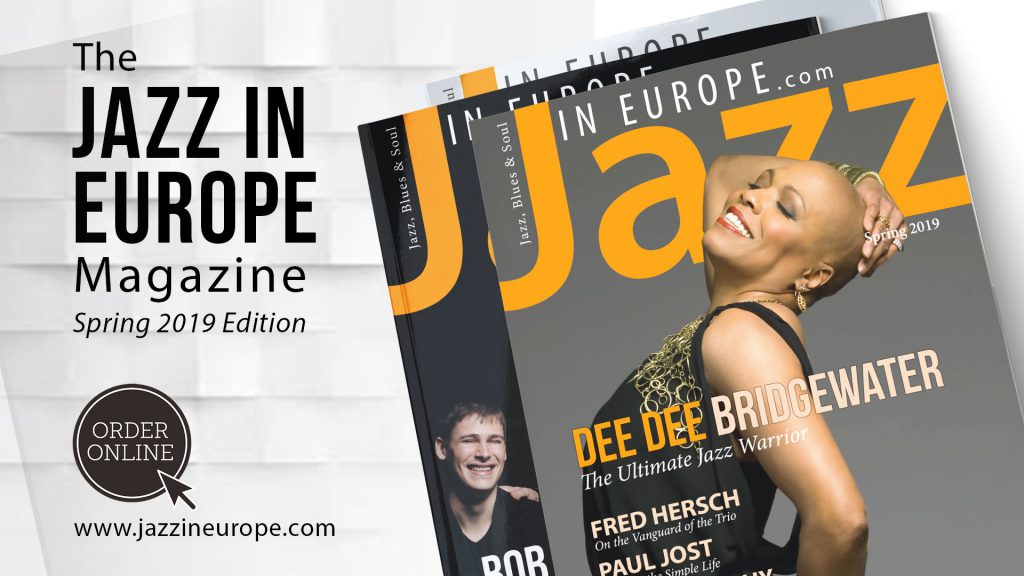 Last modified: April 25, 2020