Sometimes meeting our heroes can be dangerous. When I first started my career in professional football, I was a teenager and everything seemed to be magnificent. Suddenly I was meeting the players that as a young boy I used to watch on TV. All I could say was WOW, this is a dream! Then looking back on my first training sessions, being hit so many times by my heroes, I realized that sometimes you need to be careful what you wish for. Steve Swallow is definitely one of my musical heroes! No surprises here and getting to know Steve certainly didn't fall in the category described above.

I first met Steve a few years ago at the Valdarno Jazz Festival (Italy). Steve was there to perform with his trio featuring, of course, Carla Bley and Andy Sheppard. As always, when the festival hosted English speaking artists, the management asked me to take care of the logistical side of things. So, after the sound-check, Steve, Carla and I went for dinner and what ensued was one of the most incredible conversations of my life. I won't go into detail except to say that he is one of the warmest, sensitive and sweet human beings I have ever met and of course an iconic part of the Jazz history. When Jazz In Europe asked me to do this interview, I immediately jumped at the chance to touch base with Steve again. You can read the result of our conversation on the following pages.
Simone Gubbiotti: Hi Steve, thanks for taking the time to speak with us. To start, I'd like to ask you a little about your early days. I understand you took up the bass at an early age after studying piano and trumpet for a while. What prompted the change to bass?
Steve Swallow: The bass chose me. I was 14 years old and just beginning to play jazz with my school friends. I was still playing the trumpet then. Nobody among us played bass, but there was an old gut-string instrument in the corner of the band room where we'd meet to play. We agreed that we would each take a turn playing the bass. When my turn ended, I refused to give the bass to the next guy. I was hooked.
SG: When I look back at my own development as a musician, there were some aspects which seemed to need more work to master than others. When you look back to your development as a musician, were there any aspects you struggled with?
SS: I think I've struggled more with the physical aspects of playing the instrument than I have with the theoretical aspects of jazz. This may help to explain why I'm drawn to composing. I have always enjoyed examining the systems involved in writing and playing jazz, but I've only lately come to an appreciation of making my hands work to achieve technical fluency. For years, I practised because I knew that I should, but now, I also do it for the pleasure it gives me. I think this change in attitude has allowed me to make progress.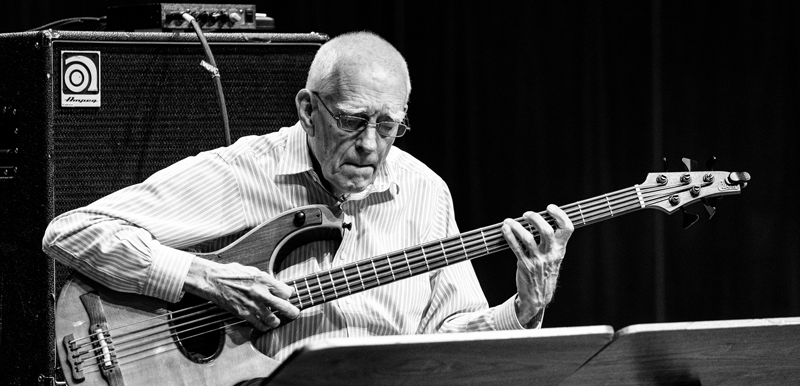 SG: After your move to New York, you worked with Jimmy Giuffre's trio together with Paul Bley. I've always liked this trio album titled Free Fall. However, the music was pretty adventurous and progressive for the day, somewhat different from the other early avant-garde or free jazz of the time. What was the jazz scene in New York like at the time, both in general and for you in particular?
SS: New York was a wonderland in the 1960. When I arrived I thought I'd died and gone to heaven. There were lofts everywhere – big industrial spaces converted to illegal living spaces – where we all gathered to play all night. There was plentiful work for adventurous players in the coffee houses of Greenwich Village. My timing proved to be incredibly fortunate, as by the mid-'60s things changed. The coffee houses discovered folk music and then rock and roll, rents increased, and life for a young jazz musician became increasingly difficult. It remains so to this day.
SG: I'd like to ask you about your switch to electric bass. I would suspect you've been asked this a thousand times. However, I'd like to hear what prompted this move.
SS: Like my star-crossed meeting with the acoustic bass, it happened by chance and everything changed. After years of rejecting and avoiding the electric bass, I picked one up, a cherry red Gibson EB2, and fell in love. I tried hard to resist – it was nearly suicidal to attempt to bring the electric instrument to jazz – but I simply couldn't resist the hold it had on me. I'm still devoted to it and still stuck with trying to persuade my friends to allow it onto their bandstands.
SG: Playing exclusively electric bass, are there any aspects of the acoustic bass that you miss?
SS: I miss the feel of the acoustic bass vibrating against my stomach. Now and then at a festival, when I'm backstage with a fellow bass player's beautiful acoustic instrument, I'll play a few notes on the low E string, just to get that feeling again.
SG: I'd like to ask you about the new album you released with John Scofield, Swallow Tales. When we first received the press release from ECM, John stated that the album was recorded "Old School". Can you tell us a little about the album and how it came about?
SS: The album was John's idea, but as you might imagine, I was enthusiastic about it, as John had been playing my songs in his unique way for many years. I drove to John's house one day and the two of us played through the pieces he intended to record, and then a few days later we met with Bill Stewart in the studio, played for about five hours and went home. What I most like about the album is that it is what it is – three guys playing their best one rainy afternoon in New York City. It's a postcard – "wish you were here."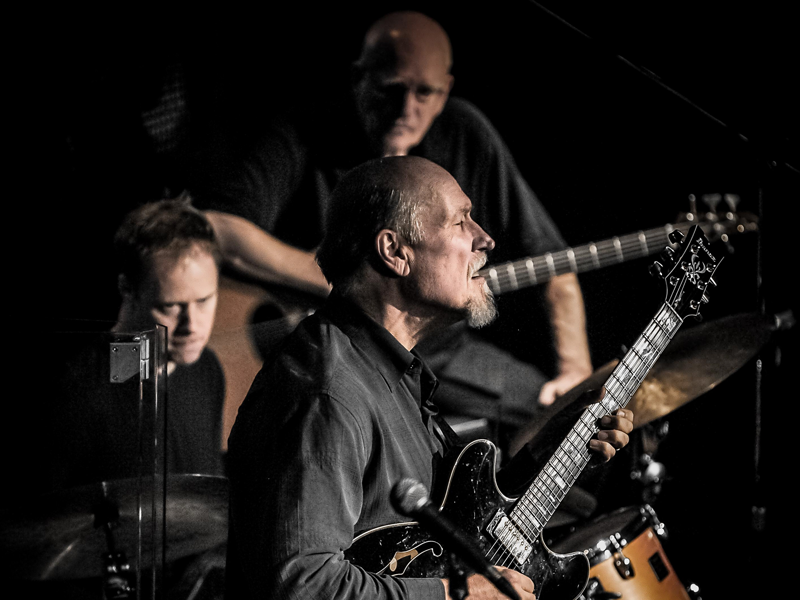 SG: John cites you as a "friend and mentor". How did your relationship with John begin?
SS: John and I met in Boston in 1974. I'd come there to teach at Berklee College of Music. John was just graduating and was poised to leave for New York City. Shortly after we met, I offered to correct the warped neck of his guitar and in the process broke it. Our friendship survived, and we've been close ever since. I knew the first time I played with him that he would be a major figure on the jazz scene, and since then I've taken every opportunity to work with him.
SG: In the same press release John is quoted as saying, "Sometimes when we play it's like one big guitar, the bass part and my part together." Would you agree with this?
SS: Yes. Sometimes when we play it seems to me there's a single mind at work directing all four of our hands. I love it when that happens.
Last modified: August 3, 2020