Welcome to our lunchtime lockdown series. Here at Jazz in Europe, we wanted to take some time and speak to artists in the Jazz industry, all across the world, about how life is during this unexpected and challenging moment in time.
As you all know, gigs and events have been cancelled everywhere and for many musicians, this is their only income. However, everyone is pulling together to support each other and as dark as the time may seem, it has also become a time for inspiration. We are all in this together and perhaps by sharing experiences, we will realise we are not alone and can overcome these challenges – and what better way to do this, than through Jazz.
Grammy award winning producer, composer, keyboardist and arranger, Jason Miles needs no introduction, but I will just say this. He has worked with a formidable array of artists including Miles Davis, Luther Vandross, Aretha Franklin, Chaka Khan and has performed across the world at top venues and festivals. He knows his stuff
Welcome Jason! Thank you so much for taking part in our lunchtime lockdown series. You are based in the US – how is life there for you at the moment?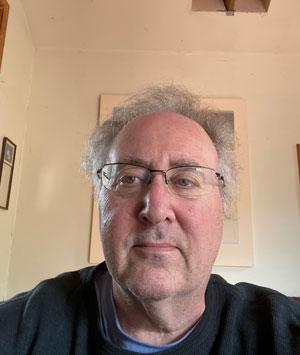 Life has basically come to a standstill. We isolate ourselves in our house and just come out every 3-4 days to go to the store. Mostly to get fresh fruits and veggies. In New York it's especially bad. We have to be careful and watch what we touch and who we expose ourselves to. It takes some discipline – I usually don't adhere to fear but in this case it's no joke…this virus is lethal.
So, life has sort of paused?
It really has for the first time I can ever remember. It's going to take a lot of individual strength for many to get through this. Many people had issues even before this, now they have more piled upon them.
Many people are concerned about the mental health implication of the lockdowns and long-term isolation and in the creative industries, in particular, this has arguably never been more worrying. Sharing thoughts, ideas, highs and lows is incredibly important during this time. No one is alone.
You have just released your wonderful new album 'A Kind of Black Magic' and were planning a significant number of gigs to celebrate the launch. With gigs and events being postponed across the world, what are you doing musically at the moment?
I am very fortunate that I have a twofold music career. I am a producer who works with other artists and I'm also an artist who performs my various projects that I have had out there. I have plenty to do to fill my time up. We Just started a new album for Rebecca Angel, an artist who I have been working with her for the past 15 years. In the modern age of recording, it's easy to have people perform on the tracks because they can send me their performances. I'm also working on a funk, electronica, groove project with Jimmy Bralower -all original songs- and we go way back with electric instruments. So, it's time to show the world that two guys of a certain age are still solidly founded in the future. As far as live goes, everything has been put on hold till further notice.
So many artists are using this time creatively which is such a wonderful thing to see. Your project with Jimmy sounds amazing!
Any particular challenges you'd like to mention?
Well, a challenge would be to stay positive in a difficult environment. The USA is not at the best place right now. Our Government was not ahead of this disease by a long shot and I'm tired of people trying to deflect the blame away from where the blame should be put. It's also challenging to keep yourself moving, exercising and also watching that you don't sit around eating junk all day… Your mind has to be occupied with other challenges to keep you busy.
Any positives you have personally found during this time that you would like to share?
I have been with my wife for many years. We are both in the house together 24/7 now and we are stronger than ever together. We give each other space and don't make a big deal over small things. In a musical sense I have learned a lot about streaming and analytics in the new age of selling music. My label Ropeadope has been leading the way with getting me to understand the new way of selling music. I have a brand-new album out Black Magic and I have been able to navigate the waters and make sure it's being covered. It's whole other world. 
What is the best way for everybody to support you?
I would say the best way is to stream, buy or download my music. You know listening to music is basically free, so it doesn't take much effort to go a stream my music – it's everywhere. All of my albums and productions, as well as the over 200 other albums I'm on. But support is important to me with Kind of New Black Magic and it's about adding those streaming numbers -that is important…so stream away! I have CDs for sale that I'm practically giving away. If anyone wants one, I'll send and sign and throw free stuff in the package.
Any words of wisdom for people stuck at home?
Well everybody is basically stuck at home. One has to realize that this is a scenario that has affected everybody in the world and as far as artists and musicians go it's been really hard for us. We are not homebodies. I would just say for musicians, practice, write music, collaborate with friends, as you never know what you will come up with. Learn how to cook a new dish, read the books you've always wanted to read and now have the time. Look for music you wouldn't have the time to listen to and of course binge watch TV. We are fortunate as 25 years ago we'd have none of the things that are keeping us busy and entertained these days…AND…appreciate your loved ones and true friends more than ever. They are the reason we keep going.
Website | Facebook | Twitter | YouTube | Spotify
Senior Writer: Fiona Ross
Last modified: April 26, 2020