Welcome to our lunchtime lockdown series. Fiona Ross, one of our senior writers here at Jazz in Europe, wanted to take some time and speak to artists in the Jazz industry, all across the world, about how life is during this unexpected and challenging moment in time.
As you all know, gigs and events have been cancelled (everywhere) and for many musicians, this is their only income. However, everyone is pulling together to support each other and as dark, as the time may seem, it has also become a time for inspiration. We are all in this together and perhaps by sharing experiences, we will realise we are not alone and can overcome these challenges – and what better way to do this, than through Jazz.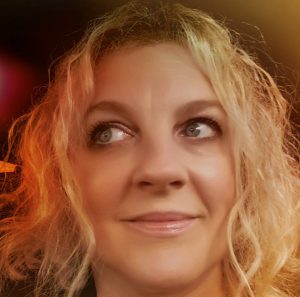 Wendy Kirkland is our first lunchtime lockdown guest. Wendy is a fantastic UK based pianist-singer who has been touring across the UK, playing to sold-out venues and receiving amazing reviews. She also runs the incredibly successful Chesterfield Jazz Club with her husband Pat Sprakes – a space they created as a much-needed Ronnie Scott style venue to develop and sustain a jazz audience. Her current album 'The Music's on Me' has received incredible reviews including the Jazz Journal stating, 'She's a jazz pianist and she's a jazz singer and does both with feeling and flair' and 'Kirkland impresses on every level. Superb, recommended' from Kind of Jazz.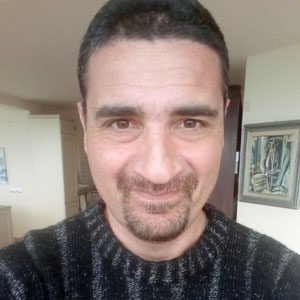 Simone Gubbiotti is a fantastic Italian guitarist and composer based in Perugia, Italy, with an incredible story Having started his life in sports and being a professional footballer, he ended up homeless and wrote his first album in his car, with his dog. He has recently been touring across Europe and the US with his trio 'The Underdogs receiving wonderful reviews. All About Jazz said 'he doesn't play like an artist that needs to make his way in the world but like one that has made it reflecting on the world through his music'

Internationally acclaimed American vocal artist, songwriter, educator and producer Lori Williams is literally taking the world by storm. She has worked with an incredible line up of artists including Nathan East, Eric Benet, Will Downing and Savon Glover and her recent album 'Full Circle' has received incredible reviews. Lori is also the founder of the wonderful organization Positive Music for Positive Minds and is one of the most motivated people I have the honour of knowing,  and lives by the philosophy that 'there is always a rainbow to find'.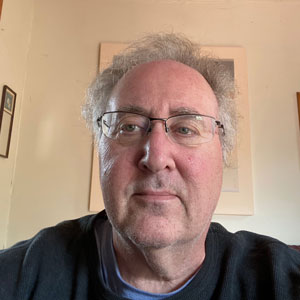 Grammy award-winning producer, composer, keyboardist and arranger, Jason Miles needs no introduction, but I will just say this. He has worked with a formidable array of artists including Chick Corea, Miles Davis, Luther Vandross, Aretha Franklin, Chaka Khan and has performed across the world at top venues and festivals. In other words, he knows his stuff.

Stay Tuned for more of Fiona's lunchtime lockdowns in the coming weeks. Also to support artists during this difficult time we, in conjunction with All About Jazz, have launched a "Buy Jazz Direct" campaign. In this campaign, we are urging our readers to support artists that have in most cases lost their only income source by purchasing their albums directly from the artist themselves. Click on the banner below to view more details.
Awarding winning singer/songwriter and pianist Paolo Vera described by Richard Niles as the 'Chick with hits' has performed with some incredible musicians with highlights including Bobby McFerrin and Kenny Wheeler. She has performed at prestigious concerts halls, festivals and Jazz clubs across the world including The New Morning (Paris) Ronnie Scott's Jazz Club (London), The 606 club (London), Nardis (Istanbul), St Emilion Jazz festival (France) and Armando's (San Francisco).

Born in Colombia and now a resident of Austria, Latin Grammy-nominated Snow Owl has played the world's largest arenas, worked with multiple Grammy-winning artists, Oscar-winning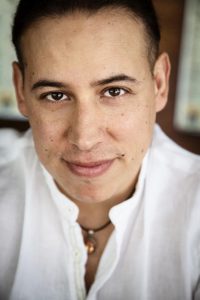 composers and won a significant number of awards. He also works as a film director and his work has been selected for many international film festivals including Cannes. He was recently voted best bassist in the world by Bass Player and Bass Guitar magazine.
Based in Vienna, Snow Owl spends a large amount of time touring across the world with the World of Hans Zimmer. Having also been voted best bassist in the world just recently, the last six months or so have been more hectic than usual. So, it is no surprise that when I asked him how life is in Vienna at the moment, he simply said 'peaceful'.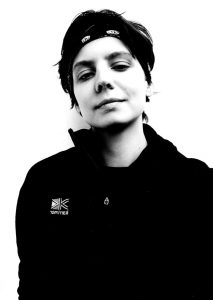 Award-winning artist Lara Jones is becoming quite the force to be reckoned with. She describes herself as a saxophonist, improviser, composer and collaborator and creates immersive, meditative soundscapes with saxophone and electronics. As well as being a solo artist in her own right, she works with many musicians and collectives including being a member of the inspirational J Frisco. Her new album 'Enso' has just recently been released and she says it was 'inspired by train journeys I have taken over the past year, I've been collecting field recordings of these journeys and they are the basis of each track on the album'. The title is in reference to the Zen practice, where the Enso circle represents a state of mind where everything and nothing exists. Lara's album was selected for an exclusive premiere as part of the Manchester online jazz Festival last week.

OLA ONABULE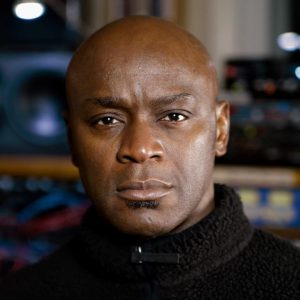 British-Nigerian singer/songwriter Ola Onabulé́ has been kicking up an absolute storm across the world and most recently performing with the SWR Big Band in Germany, and some incredible venues in the US. He is an exceptional performer with vocals that really are to die for. I have been fortunate to see him perform live several times and I cannot recommend highly enough. Beyond Ola's musical skills, lies the soul of a beautiful human being who is truly a role model for us all.

Last modified: June 29, 2020