Back in the eighties, American vocalist, Lisa Rich's career was developing into something wonderful. She performed with the Baltimore Symphony orchestra, was an artist in residence at The Smithsonian Institution and she performed in China as part of a historic series of concerts bringing American Jazz to China for the first time since 1949 – I can only imagine what an incredible gig that was!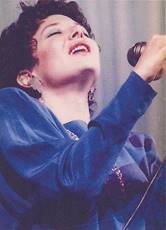 Lisa has worked with many inspirational musicians including John Patitucci, Reuben Brown, Steve LaSpina and Marc Copland. Having already recorded two albums 'Touch of Rare' and 'Listen Here' that received incredible reviews, in 1987, Lisa recorded 'Highwire'. Unfortunately, Lisa had been having serious back problems and had to have surgery. Sadly, after one of the surgeries, she was left with pain every time she sang. Another dangerous surgery was an option, but Lisa made the decision to change her career direction and work in education. You can only imagine the heartache she must have gone through. But she opened up her own vocal school and thoroughly embraced the new role as an educator with the philosophy that "You have to study all of the great vocalists and then get to the point where you don't sound like any of them because you have found yourself".
After many years of exercise and work with a physical therapist, Lisa's health is improving and she is wanting to return to performing and is now releasing her 'Highwire' album for the first time, 32 years after it was recorded. I am so glad she did.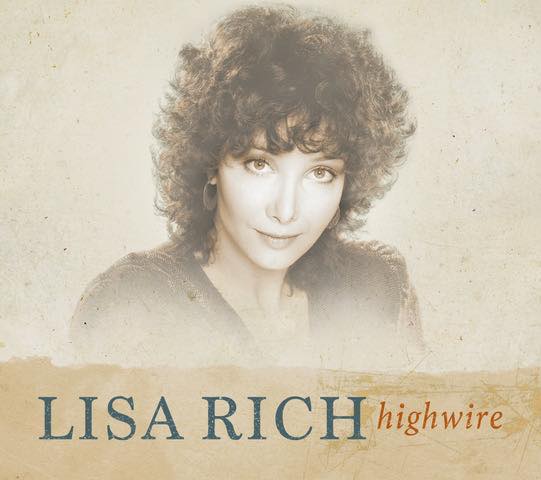 Ten tracks of beautifully warm, velvety vocals from someone who clearly has studied the greats and found her voice within them. The majority of the tracks are arrangements of some of the mighty Chick Corea's work, which showcases Lisa's vocals perfectly. With more than a hint of Doris Day, her vocals gently caress the listener whilst being supported by a superb small group of musicians – Drew Gress (Bass), Michael Smith (drums), Marc Copland and David Kane (piano). 'Lonely Woman' brings a sense of Billie Holiday, which is no surprise as Lisa grew up in Baltimore, where Billie herself grew up. I found this track haunting. The right mix of sadness, space and stunning piano from David Kane, who has played with the likes of Woody Shaw, Dizzy Gillespie and Michael S Smith. 'Bud Powell' demonstrates Lisa's technical skills through an excellent vocal arrangement of this track, with energy and subtlety. I could easily write about the technical prowess of the musicians on this album, but for me what stands out is the warmth of everyone as a collective. You are transported back in time, into an old school Jazz club, late at night, close enough to the stage to feel connected and as one with the music – and who doesn't want that?
I can't wait to see what Lisa brings us next, thirty-two years after this album and I do hope her health allows her to. If it's anything like 'Highwire', we will be in for a real treat.
"Music is my mentor, my medicine, and I can't live without it. Creativity keeps me alive and happy. My hope is to record new material and resume singing in intimate settings. I cannot predict the future, but my heart is in the right place and I'm never going to quit" –  Lisa Rich
Artists website: Lisa Rich
Listen/purchase the album: Highwire – Tritone Records 2019
Songs:
1. Highwire The Aerialist (For Philippe Petit) (Chick Corea & Tony Cohan)
2. Contessa (Chick Corea & Tony Cohan)
3. Celeste/Prelude to A Kiss (Ralph Towner, Norma Winstone, Duke Ellington & Irving Gordon)
4. Bud Powell (Chick Corea & Tony Cohan)
5. Stardancer (Chick Corea & Tony Cohan)
6. Lonely Woman (Ornette Coleman & Margo Guryan)
7. Songbird (Loonis McGlohon)
8. The Jinn (Chick Corea & Tony Cohan)
9. We'll Be Together Again (Carl T. Fischer & Frankie Laine)
10. The Silence of a Candle (Ralph Towner)
Musicians:
Lisa Rich – vocals
Marc Copland – piano
Drew Gress – acoustic bass
Michael Smith – drums
David Kane – piano (track 3 & 6)
Produced by Lisa Rich
Co-produced & Engineered by Bob Dawson
Recorded at Bias Recording Studio, Springfield, VA on January 12, 1987
Mixed by Bob Dawson, June 2019
Mastered by Mike Monseur
Senior writer: Fiona Ross
Last modified: October 29, 2019