Jazz workshops have become very popular among amateur and professional musicians during the last few decades. One of the first proponents of this formula was Jamey Aebersold back in the late 1970s however these days there are many workshops on offer around the world each catering for different levels of musicianship and interests.
One of the longest-running jazz workshops is "Jazz Camp" that started in 1985 under the direction of saxophonist and Attorney Byron Siegal. Over the years, jazz camp has grown to be one of the major players in the field providing thousands of participants with a week in a great location where the joy of jazz is celebrated. Now 35 years on, Jazz Camp will be coming to Europe with a workshop to be held in Milan from the 14th through to the 19th of July. Recently I had the pleasure of speaking with Jazz Camp director Byron Siegal to find out more.
Andrew Read: Byron, thanks for taking the time to speak with me. Jazz Camp is now in its 35th year. Can you tell us a little about how it all began?
Byron Siegal: Sure, I started a big band when I was at Vermont Law School. Towards the end of my 3rd year, I saw a CBS piece on Baseball Fantasy Camps with Charles Kuralt. I had one of those light bulb moments, we need that for big band/jazz, why not? Of course, this was before there were so many fantasy camps, now there is something for every activity, there is even a tornado chasers camp. At the time I lived next to Ellis Music in South Royalton, Vermont (Ed: Ellis Music is an iconic music store serving the Vermont and New Hampshire area's) and I knew Dave Ellis had directed the Dartmouth College big band as a guest conductor. I asked him if he would be interested in doing it to which he said yes and we started in 1985. It was at a country inn in Vermont,  not everyone had their own bathroom,  we practiced outside and did our first concert in the local church because it rained.
Originally the camp was called Jazz Vermont based on our location for 25 years after we moved to Rhode Island the name changed to Jazz Camp.
AR: How has Jazz Camp evolved over the years?
BS: Well, for the first 4 years we ran it over two separate weeks, I lost money and I became a little frustrated. It took me some time to figure out that 1 week with 2 bands was better than 2 weeks, each with one band, so we moved to a one week schedule. The interesting thing to me is that the original schedule we developed is the same schedule we use today except on the first week we added section rehearsals in the afternoon. I can remember with the first ones we ran that the band had 10 student participants filled out with 7 staff, I played jazz tenor and Jerry (Bergonzi) played 4th tenor. Now we have so many participants that we have added extra ensembles. The other way the camp has evolved is that in the beginning the camp was really designed around Big Bands. Over the years as we have grown we've included many other formats, I mentioned the big band was first, nine-piece ensemble came next and then we added a range of different combos, in fact we have one combo that does just Brazilian music.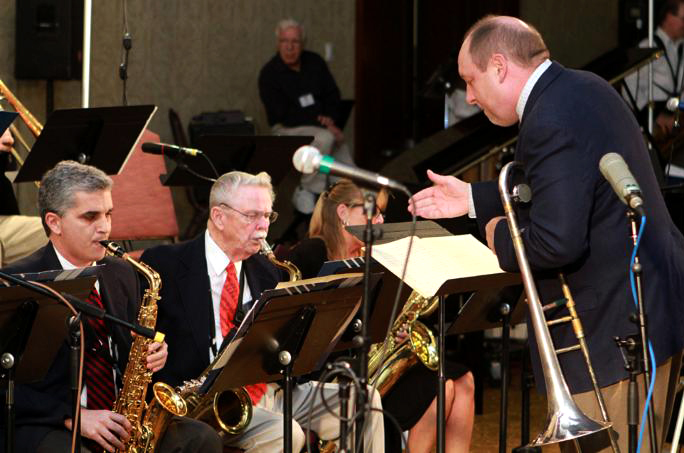 AR: I believe this is the first edition in Europe, what was the background to the decision to come to Europe?
BS: I have been developing succession plans for the camp for when I retire or if I get ill or something else happens and during one of those conversations, someone brought I up the idea of going to Europe. Another light bulb moment. I started working on it, trying to find the right week and the right location and as luck would have it Milan was available. Italy is a great place to visit in the summer and there is so much going on, I'm sure the must have been good Karma as Jerry Bergonzi was available that week as well. So I continued to develop it and here we are, from the 14th to the 19th Jazz Camp will be in Milan. I can't wait.
AR: What pre-requisites are required from participants to be able to take place?
BS: The only prerequisite for coming to camp is that a participant be able to read music at an intermediate level, that's it. So your amateur Big Band player or student with a few years playing experience could find a home here. At the same time, we have challenges for the advanced player as well so there is something for all. I think that's the magic of the camp, there is so much music and so many players out there and at different levels that sound good. Our directors know how to select the charts that will fit each band so it sounds great. I think most importantly its great fun.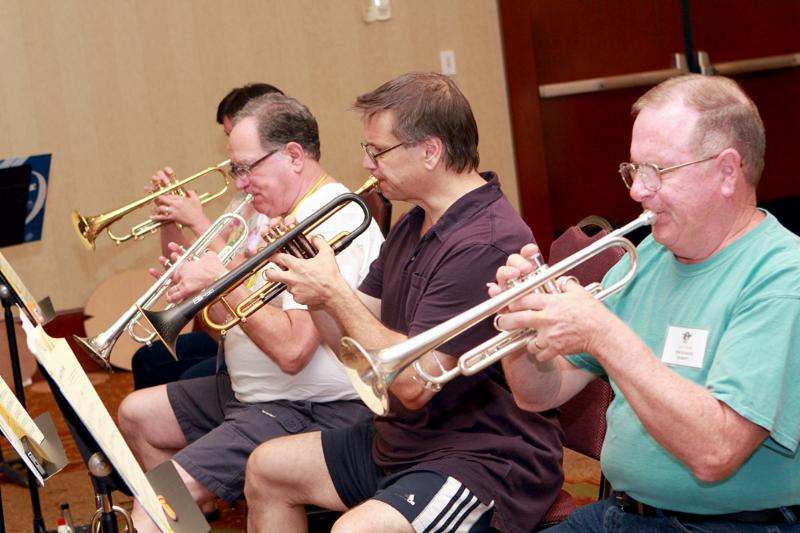 AR: Speaking of fun, how important to the experience is creating a good atmosphere for the experience?
BS: It's vital, most people who attend do this in their vacation so the last thing you want is for it to feel like army boot camp! The atmosphere, for the most part, is created by the directors in each band. They are the ones that the participants spend the most time with so finding the right instructor/ directors is critical. Over 35 years I can say I haven't made too many mistakes. All of the musical directors are music educators and players who have been doing this for many years. They know how to deal with all age levels, all experience levels etc. For the workshop in Milan, I will be bringing musical directors from the U.S. with me this first year and fill out the staff with a local rhythm section. I think I can say in the 35 years as far as directors I have only made 3 mistakes.
AR: Jerry Bergonzi has been an artist in residence now for some years. How did the relationship with Jerry come about?
BS: We'll actually Jerry has been with us from the start, in fact, I never thought of having anyone else in that position. I was a student of Jerry's for 2 years and that's how I came to know him. There was a 5 year period when he couldn't do it because he was in Europe. We finally moved the dates of the camp in the U.S. to accommodate that so Jerry was able to come back. Jerry is just another example of a great person, a great teacher with the warmth and patience that the camp requires. He's a huge asset to have on the team.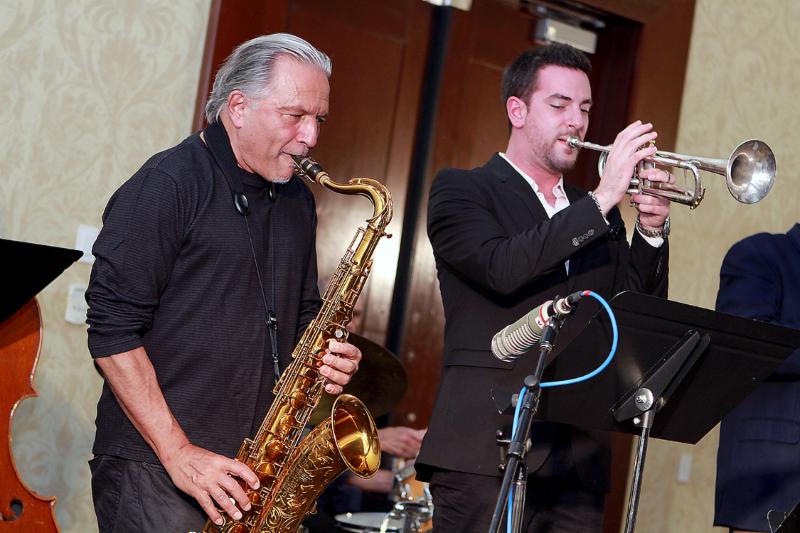 AR: When selecting faculty Members, what skills do you look for?
BS: I think some of how we select the faculty I dealt with in your earlier question about creating a good atmosphere. First of all and of great importance, they have to have had many years of music education, experience. Second, they have to be good people and know how to work with students of all levels (this I get mostly from recommendations). I always look for directors who have had a lot of experience directing Big Bands and/or as band leaders in their own right. So, someone who is primarily a performing musician with no educational experience would not likely be someone we would take. We just brought on Peter Barenbregge who directed the Airmen of Note (U.S. Air Force Big Band). He's been directing bands for years and when he retired he went on to direct a community band in Maryland. This is exactly the type of teacher I look for.
AR: What can the students expect to take away from Jazz Camp?
BS: Students who come to the camp will do a lot of reading of music, everyone is in the same boat. One thing for sure attending Jazz Camp will make you a better reader. But more importantly, as Jerry says after teaching all over the world "there is no place where the joy of jazz is celebrated any better." So students coming will take away stronger chops, the joy and camaraderie of a week working with their band leading to a final public performance. I think many will likely go home and be motivated to take more lessons, start bands, that is what participants have done in the past.
I did an interview on the NBC Today Show back in 1986, and what and one of the quotes I said I think in a way sums it all up "It's not just the music, its not just the beautiful setting, This is an opportunity to live the dream they might have had about playing in a band every day, jamming every day. It's the way they can for at least five days have the life they maybe wanted but don't have now."
Jazz Camp Europe will be held at the Grand Hotel Barone Di Sassj in Milan from July 14th until the 19th. If you would like to take part you can find more information and book your place on their website. For Jazz In Europe reader's, the organizers of Jazz Camp are offering a €50- Euro discount on the cost of accommodation and tuition if you sign up before the 25th of April. To receive the discount just enter the code EU50 during registration.
You can visit the Jazz Camp (EU) website here.
Last modified: April 25, 2019