Fifty years after the murder of Martin Luther King the Brussels Jazz Orchestra is commemorating his death with a project devoted to human rights. Titled "We Have A Dream" the project takes songs from the pop, rock, soul and jazz genres and re-imagines them with new arrangements for jazz orchestra.
Antwerp-based with South African roots, vocalist Tutu Puoane sings with a raised fist, an indictment and a call for justice in a production that has a universal message that's more relevant today than ever. The album was recorded in June 2017 and was released in February on the label SoulFactory Records on 8 February 2018.
Message of hope:
Music provides comfort when the world is burning, "We Have A Dream" joins the many recordings generated from this idea. Frank Vaganée and Tutu Puoane sifted through their record collections, selecting their personal favorites from the rich protest-song history. From Stevie Wonder to Marvin Gaye: from Nina Simone to Sting, Rod Stewart to Donny Hathaway: each and every number on this album has a powerful message about injustice, oppression and inequality and their message of hope is even more relevant today given the current state of world affaires.
For this project, BJO was inspired to enter into a unique partnership with Amnesty International Belgium. We Have A Dream ties in with Amnesty International's Bravecampaign, highlighting the vulnerability of human rights defenders. People who dare speak out against injustice are also frequently in the firing line. Governments, corporations, hate groups and others are trying to silence these people. Activists are falsely branded as criminals. This is why human rights defenders are more important than ever today. They have the courage to stand up for freedom of expression, dare to take on racism and sexism, and have the guts to call those in power to account, with the goal of a just world in which everyone has equal rights and can live in freedom. More Information on the Bravecampaign can be found here.

The songs were arranged for jazz orchestra by arrangers from Brussels Jazz Orchestra as well as Bert Joris, Michell Herr, Gyuri Spies, Lode Mertens and Alan Ferber. The result is an exciting, daring and universally accessible mix of sounds and styles in which Tutu's beautiful voice is surrounded by the unique sound of the Brussels Jazz Orchestra.
Tutu Puoane:
As mentioned above, Tutu Puoane is from Antwerp but has South African roots. She is a fixture in the jazz landscape and has worked with many of the big names in the Belgian and international jazz scene. She has 7 albums to her name, and at least as many original productions that often blend European, American and South Africa traditions. Puoane has worked previously with Brussels Jazz Orchestra recording the 2011 album Mama Africa that received critical acclaim and won a South African Music Award.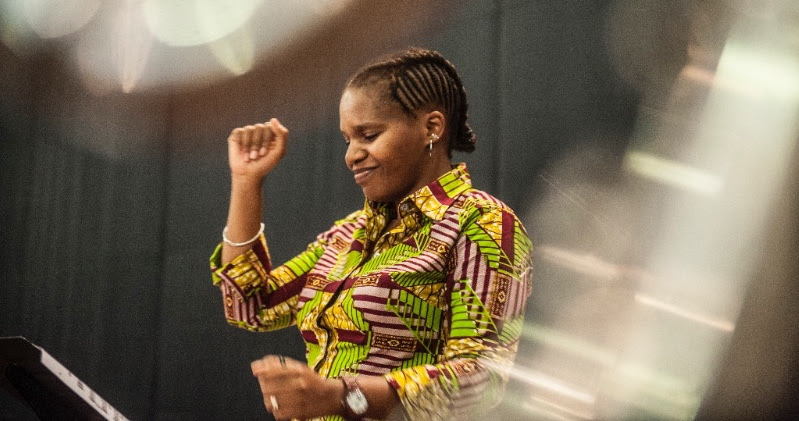 Brussels Jazz Orchestra:
The Brussels Jazz Orchestra plays jazz with a dynamic orchestral sound rooted in jazz tradition. The only professional large jazz ensemble in Belgium has a reputation stretching from Singapore to New York. They are frequent guests at festivals and stages all over the world. The recordings of the BJO, 22 CDs to date, have received international recognition and been awarded numerous prizes. The orchestra works under the artistic direction of Frank Vaganée.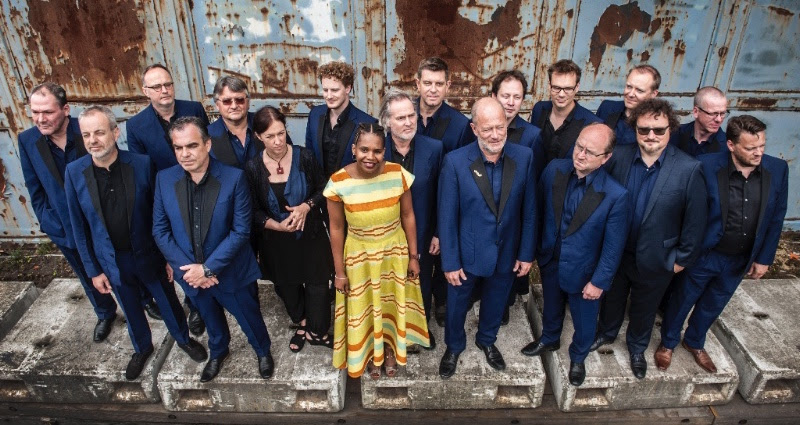 When asked about the "We Have a Dream" project Puoane said "As a musician/artist, you sometimes wish that you can sing or write that one song that will wipe out racism, poverty, war and all injustices in the world. Sadly, songs can only shine a light on these matters but not necessarily change anything. We, musicians/artists, keep trying either way!"
Concert dates:
2 March 2018 Flagey, Brussels
3 March 2018 Handelsbeurs, Ghent
14 April 2018 Cultural Centre, Mechelen
18 April 2018 Cultural Centre, Strombeek
21 April 2018 Cultural Centre, Bruges
2 May 2018 30CC, Leuven
More Information about the project is available here.
Last modified: July 15, 2018