Warner Music France will release Philip Catherine Selected Works 1974-1982 as a limited edition 5CD box set on January 19th. Featuring 4 classic albums from the celebrated jazz guitarist September Man (1974), Guitars (1975), Babel (1980) and End of August (1982), the box set also includes the unreleased album Solo Bremen 1979 & 1982, packaged in vinyl replica sleeves with their original artwork, except Solo Bremen, which is illustrated by a painting by Gilles Fiszman.
The previously unreleased Solo Bremen 1979 & 1982 album features 11 tracks recorded for the German radio station Radio Bremen during two sessions in 1979 and 82, where Catherine plays all the instruments (acoustic, fretless and electric guitars, electric bass). The album includes early versions of some tracks, previously unreleased material, and tributes to Chet Baker ('My Funny Valentine'), Charles Mariano ('Crystal Bells') and bonus track 'Etude pour Peter S', dedicated to Peter Schulze, who was the sessions' producer.
The box set provides a feast for any Paul Catherine fan, celebrating his extensive career with classics as well as unheard works from the jazz guitarist. The newly remastered September Man and Guitars albums, from the original analogue master tapes, are also being reissued.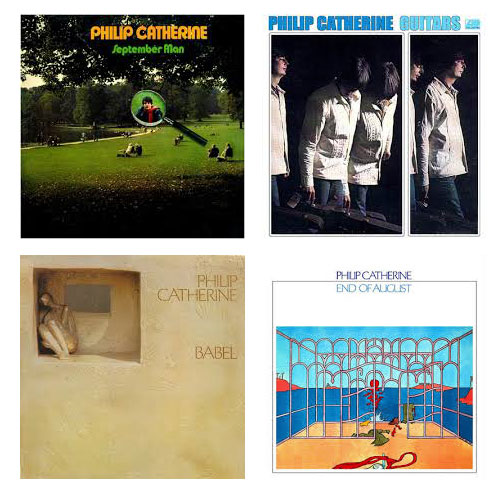 Release Date: 1 December
Format: Box set (5 CD's)
Label: Parlophone France (Warner Music France)
Last modified: July 15, 2018