In the world of jazz, few names carry the same weight and innovation as Thelonious Monk. Known for his unique approach and a penchant for pushing boundaries, Monk's impact on the genre is immeasurable. Now, listeners and audiophiles alike are in for a treat as Craft Recordings unveils the latest offering in its Small Batch vinyl series: Thelonious Monk's 1957 classic, "Brilliant Corners."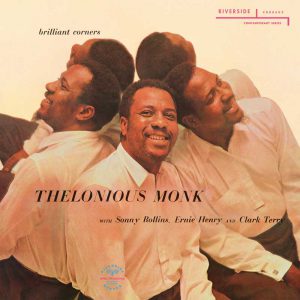 "Brilliant Corners" is not just any album; it's a pivotal moment in Monk's illustrious career. This iconic recording introduces several of Monk's original compositions and features a stellar lineup of players, including Sonny Rollins, Max Roach, and Paul Chambers. Craft Recordings, a label renowned for its commitment to audio quality and historical preservation, has meticulously remastered this masterpiece to create an audiophile pressing like no other.
Craft Recordings' Small Batch series is a testament to the label's dedication to delivering the highest-quality listening experiences. Each release is handpicked from their extensive catalog, ensuring that discerning listeners get the most authentic sound possible. "Brilliant Corners" is no exception.
For this release, Craft Recordings spared no effort in bringing Monk's genius to life. The album was mastered using an all-analog, one-step process, a departure from the standard three-step process, resulting in unparalleled musical detail, clarity, and dynamics. The limited nature of these pressings guarantees that each record is a true representation of the original recording.
Beyond the audio quality, Craft Recordings pays meticulous attention to every detail of their Small Batch releases. Each copy of "Brilliant Corners" is individually numbered and presented in a foil-stamped, linen-wrapped slipcase featuring an acrylic inset of the original artwork. The vinyl disc, easily accessible through a unique frictionless ribbon pull tab, is housed in a reproduction of the album's original tip-on jacket from Riverside Records, protected by an archival-quality, anti-static, non-scratching inner sleeve. Adding to the experience, Grammy Award-winning music historian, journalist, and producer Ashley Kahn provides new liner notes that complete the package.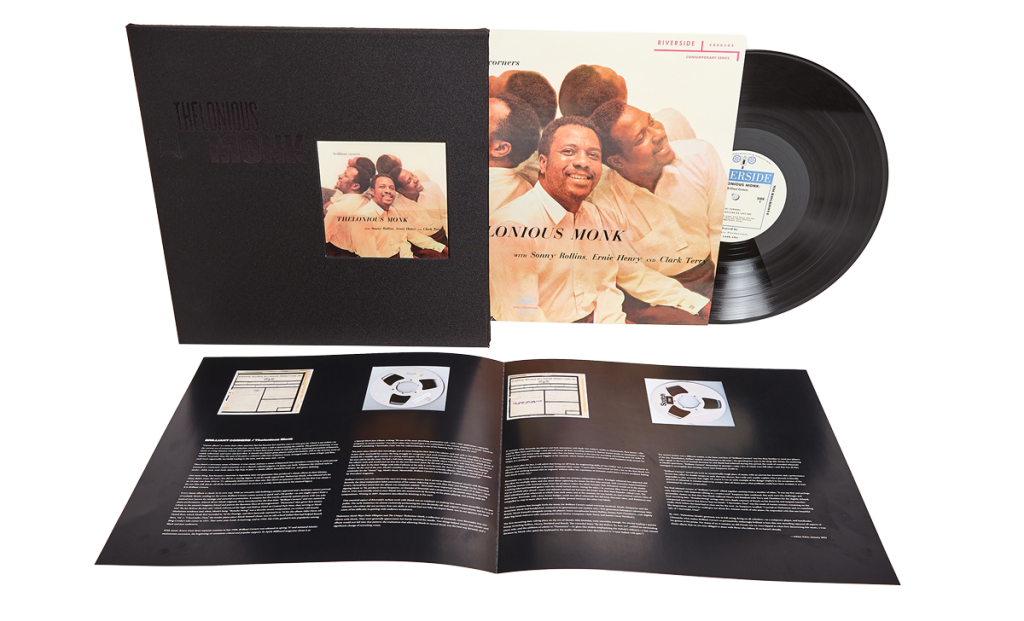 Since its launch in 2020, Craft Recordings' Small Batch series has garnered praise from both sides of the Atlantic. Audiophiles and music enthusiasts have marveled at the series' commitment to bringing classic recordings to life with utmost care and precision. Each release has been met with glowing reviews, with critics praising the series' goal of staying true to the original master tapes and offering an authentic listening experience.
Thelonious Monk was not just a jazz pianist; he was a transformative figure in the world of music. Often revered for his enduring compositions, unorthodox melodic structures, and revolutionary piano playing, Monk's impact on jazz continues to resonate with musicians and listeners alike.
When Monk signed with Riverside Records in 1955, he was facing challenges reaching mainstream audiences despite his critical acclaim. However, "Brilliant Corners" changed the course of his career. Recorded in three sessions at New York's Reeves Sound Studio, the album showcased Monk's brilliance alongside jazz giants like Sonny Rollins, Max Roach, and Paul Chambers. The album's release marked a major comeback for Monk, with his cabaret card reinstated and a newfound popularity that solidified his status as a jazz legend.
Craft Recordings is not just a record label; it's a custodian of musical history. Home to an extensive collection of master recordings and compositions, Craft Recordings preserves and presents the legacy of iconic artists. With a catalog that includes legends like John Coltrane, Creedence Clearwater Revival, and Miles Davis, Craft Recordings is a haven for music lovers seeking the highest-quality releases.
As Craft Recordings continues to redefine the vinyl reissue landscape with its Small Batch series, "Brilliant Corners" serves as a shining example of their commitment to excellence. This timeless masterpiece by Thelonious Monk reminds us why jazz remains an enduring and influential genre, and Craft Recordings' dedication to preserving musical history ensures that future generations will have the opportunity to savor these classics as if hearing them for the first time.
So, whether you're a seasoned jazz enthusiast or just dipping your toes into the genre, "Brilliant Corners" and the Small Batch series from Craft Recordings offer an unparalleled listening experience that's worth savoring.
Discover more about Craft Recordings' extensive catalog and explore the Small Batch vinyl series by visiting CraftRecordings.com.
Track Listing:
Side A: 1. Brilliant Corners | 2. Ba-lue Bolivar Ba-lues-are| Side B: 1. Pannonica | 2. I Surrender, Dear | 3. Bemsha Swing
Release Date: 8 September 2023
Format: LP (Limited Edition)
Lable: Craft Recordings
Last modified: September 25, 2023