In making her way in the tapestry of the UK's  jazz scene, Athens-born pianist Maria Grapsa has carved her niche. Her debut album, 'Life,' slated for release on November 3rd via Musical Dojo Records, promises to document her journey alongside a cadre of rising stars, notably saxophone phenomenon Emma Rawicz.
Maria Grapsa's artistry is a fusion, blending an affinity for the modern jazz tradition with a classical foundation, infused with Greek roots and folk, alongside Middle Eastern and Latin influences. Her formative years at the Royal Conservatoire of Birmingham honed her distinctive compositional style. In this album, her writing takes the forefront, granting each ensemble member the liberty to explore and improvise, embarking on musical voyages of their own.
The title 'Life' is aptly chosen, reflecting Maria Grapsa's personal journey, especially her early years. The album encapsulates a scrapbook of memories, bolstered by poignant imagery—the album cover featuring Maria's sister circa 1985, her young nephew's conversations in one track, and echoes of long-forgotten folksongs. This colorful expedition led her from a master's degree in environmental engineering to a profound decision: immersing herself entirely in the world of music.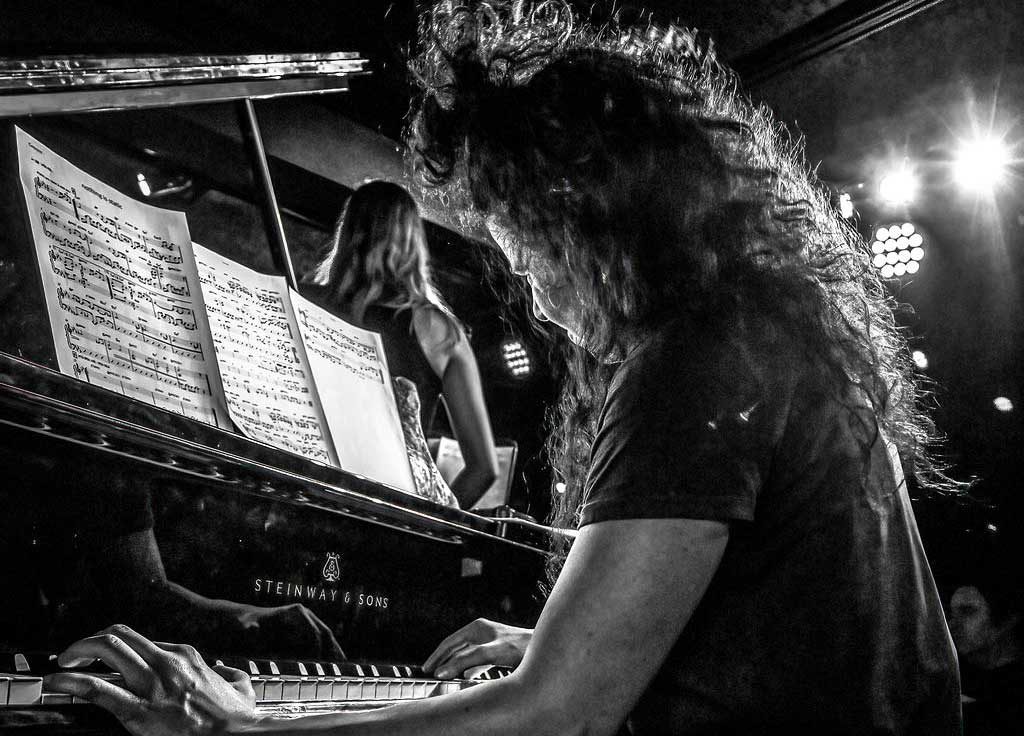 With a wealth of experience in award-winning UK ensembles like Tomorrow's Warriors Female Frontline, COLECTIVA, and NU Civilization Orchestra, alongside collaborations with artists like Jelly Cleaver and ESKA, 'Life' provides the perfect stage for Grapsa's musical ingenuity to shine.
The sextet's sonic landscape is highly dynamic, a journey from hushed, knife-edge individual spotlights to emotionally charged balladic melodies, and the unrestrained energy of scorching saxophone solos over a resounding rhythm section. Vocalist Becca Wilkins contributes introspective lyricism, while thoughtful arrangements craft an intimate space, inviting the listener to delve into Maria's stories and reflect on their own experiences.
Maria Grapsa's compositional prowess has already garnered praise from the likes of Jamie Cullum, Jamz Supernova (BBC 6), Jazz FM's Chris Phillips, and Toshio Matsuura of Worldwide FM. In 'Life,' a new collection of touching and intricate pieces can be found, promising an enriching musical odyssey for jazz enthusiasts. The album will be available on CD and all streaming platforms on 3 November via Musical Dojo Records.
Track Listing:
1. The Fundamental Difference | 2. Nothing Is Static | 3. Palace On The Hill | 4. Almost Already | 5. Childhood | 6. Floating In A Hundred Colours Sea | 7. Life | 8. Circus Lane | 9. Anna Back
Line-Up:
Maria Grapsa, Piano, compositions | Becca Wilkins, Vocals | Matthew Kilner, Tenor Saxophone | Liam Brennan, Alto Saxophone, clarinet, bass clarinet | Kai Chareunsy, Drums | Tommy Fuller, Double Bass | Emma Rawicz, Tenor Saxophone (track 7) | Tom Pountney, Guitar (track 9) | Torin Davies, Guitar (track 9)
Release Date: 3 November 2023
Format: CD | Streaming
Label: Musical Dojo Records
Last modified: September 27, 2023