Florian Arbenz, a visionary musician, refuses to remain stagnant. His ambitious endeavor of crafting twelve albums with twelve distinctive ensembles speaks volumes of his ceaseless creativity. The highly anticipated tenth edition of his renowned 'Conversations' series, titled 'Inland,' is poised for release on September 10th via Hammer Recordings.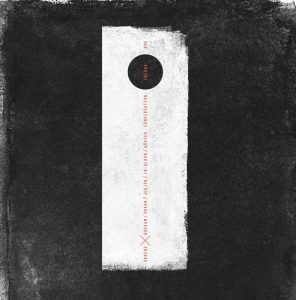 The COVID-19 pandemic ushered in a phase where Swiss musicians found themselves constrained, compelled to collaborate exclusively within their national boundaries. Undeterred by this limitation, Arbenz ingeniously transformed adversity into an opportunity. He seized the chance to collaborate with some of his cherished instrumental counterparts from the vibrant Swiss music scene.
Among these talented collaborators, Nils Wogram stands tall as one of Europe's preeminent trombonists, while Martial In-Albon brings his trumpet skills infused with influences ranging from traditional Swiss Alpine melodies to the edginess of metal. Guitarist Christy Doran's stellar reputation is firmly rooted in the lineage of the legendary John McLaughlin, and the bassist Rafael Jerjen, an exciting discovery for Arbenz, hails from Australia. Jerjen's profound experience and dual sense of 'home' resonate through his playing. Notably, track four features an unconventional collaboration with glass harmonica virtuoso and contemporary classical authority, Matthias Würsch.
The album's fabric is woven from a rich blend of original compositions by Arbenz, Nils Wogram, and Cuban saxophonist Maikel Vistel, a previous collaborator with Arbenz. Additionally, the album pays homage to jazz heritage with a rendition of 'Freedom Jazz Dance,' a timeless standard by the esteemed Eddie Harris. What captivates listeners at the outset is the album's diverse sonic palette. It navigates through the intricacies of intimate duo improvisations, exuberant quintet swing, and a myriad of sonic territories in between, all masterfully showcased in 'Inland.' This album serves as a testament to the remarkable potential thriving within a collective of adept and seasoned improvisational artists.
The very essence of 'Inland' is rooted in reverence and admiration for the pioneering figures who paved the way in the realm of jazz. This quintet's expansive influences stand as a testament to their commitment to forging an innovative and contemporary sonic path. Matthias Würsch's proficiency in contemporary classical music, Florian Arbenz's infusion of British electronic sensibilities into his drum'n'bass grooves, Christy Doran's bold and distorted rock guitar expressions, Nils Wogram's skillful utilization of extended trombone techniques, and the forward-thinking production evident in 'Connecting' with its dub delays and stutter effects, collectively propel the album confidently into the landscape of 2023.
More information can be found at Florian's website.
Line-Up:
Florian Arbenz, Drums, Percussion | Martial In-Albon, Trumpet, Flugelhorn, Sea Shell | Rafael Jerjen, Bass | Nils Wogram, Trombone | Christy Doran,| Guitar | Matthias Würsch, Glass Harmonica (Track 4)
Track Listing:
1. Jammin' (by N. Wogram) 3:50 | 2. Sound (by M. Vistel) 7:12 | 3. Connecting (by Ch. Doran / F. Arbenz) 2:45 | 4. Moon Song (by F. Arbenz) 7:11 | 5. Freedom Jazz Dance (by E. Harris) 6:51 | 6. Chant (by F. Arbenz) 5:28 | 7. Fast Lane (by F. Arbenz) 6:37
Last modified: August 14, 2023