It has been a long time since so much attention has been paid in the Netherlands to the release of a jazz album as there has been for "Rollins in Holland". The double CD (or three LPs) are filled with long-lost recordings from 1967 and everyone who has heard the music has come to the same conclusion: living legend Sonny Rollins was in great shape during that short tour.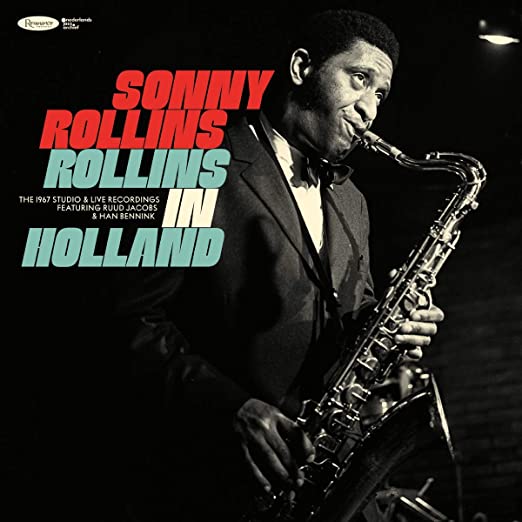 In 1957, Sonny Rollins released an album that was recorded live in The Village Vangard (Greenwich Village, New York) and there is a large similarity between that album and "Rollins in Holland" featuring the line-up with saxophone, bass and drums. On the 1957 recording, drummer Elvin Jones and bassist Wilbur Ware were his companions and ten years later in the Netherlands these roles were filled by Han Bennink (drums) and Ruud Jacobs (bass).
In the 1960s, Ruud Jacobs was a rising star however he didn't see the release of "Rollins in Holland" as he passed away last year. Han Bennink was and still is the national troublemaker on drums, cymbals and what is at hands on stage. He made a name for himself in the avant garde and in more traditional jazz styles.
Some of the songs on the album can be listened to several times. "Four" and "Love Walked In" were first recorded for radio (May 5, 1967). In that setting, songs cannot be played for too long and these numbers last 5:13 and 6:03, respectively. The live versions (3 May 1967) are considerably more extensive: "Four" lasts more than 22 minutes and "Love Walked In" took almost 20 minutes at the Academy of Fine Arts in Arnhem.
"Love Walked In" was played again on May 5: in The Go-Go club by pianist Pim Jacobs, the bassist's brother (9:30). Pim Jacobs also presented a TV programme at the time and the recordings took place in the club. This is an example of what jazz means: songs are never played the same way. But whichever version you hear, it's extraordinary quality.
After extensive research, the Dutch Jazz Archive has succeeded in bringing these recordings to the surface and in collaboration with the American label Resonance records, the album has been released. Zev Feldman, co-president of Resonance stated "The music on Rollins in Holland is extraordinary. Rollins fans will rejoice when they hear the news of this discovery. These performances follow an important time in his life, and he brought those experiences along with him to make this incredible music."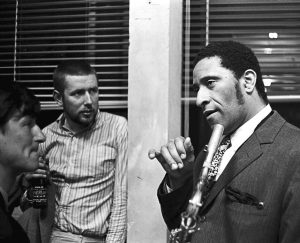 "Working with Mr. Rollins has been the experience of a lifetime, and I'm so grateful that he has put his trust in Resonance and our team to bring forth this newly unearthed, previously undocumented chapter in his career."
Sonny Rollins, now 90 years old, says in the booklet accompanying the album "I'm so happy that Resonance is putting it out because it really represents a take-no-prisoners type of music. That's sort of what I was doing around that period of time; that was sort of Sonny Rollins then – a wham-bam-thank-you-ma'am approach. It was very much me. And I loved it and I loved playing with those guys."
Most of the finds that led to this publication were made by Dutch journalist, producer and researcher Frank Jochemsen. "I find it an exciting idea that so much has been recovered and documented from this modest tour and that the music is indeed of such high quality. Even more sensational is the fact that the whole world can listen to it now. The great Sonny Rollins at his best, accompanied by a great rhythm tandem, which makes me, as a Dutchman, extra proud."
Jazz journalist Aiden Levy, who is currently working on the biography of Sonny Rollins, says of the album "Rollins in Holland is a resounding, still-urgent argument for jazz as a universal art form, transcending time, place and race. This is jazz at its most international and interdependent, with no boundaries or borders."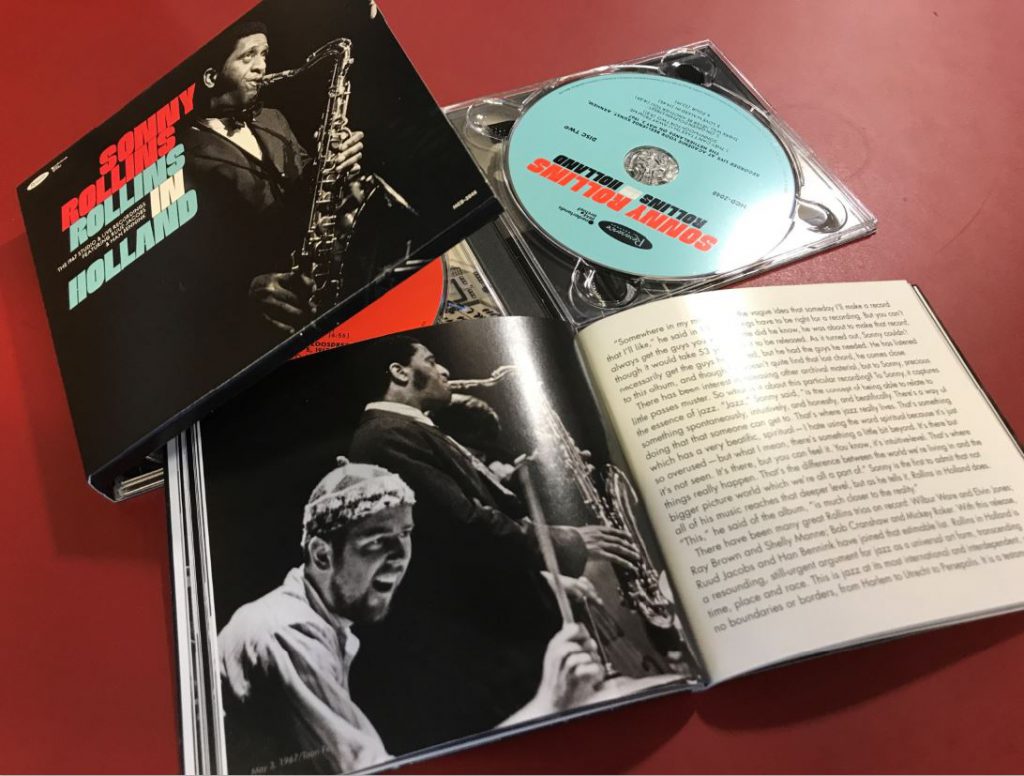 Sonny Rollins "Rollins In Holland" has been released with an extensive booklet. It contains photos of the concerts in 1967 and conversations with Sonny Rollins, Han Bennink and Ruud Jacobs as well as the findings of the people who created the album. That's interesting reading, but the main thing is the music. This album is a new important document in jazz history.
Sonny Rollins "Rollins in Holland" is for sale at The Netherlands Jazz Archive (www.jazzarchief.nl) and Resonance Records (www. resonancerecords.org).
Text: Peter Beije
Illustrations: via Dutch Jazz Archive
Last modified: January 8, 2021