Koop Oscar Orchestra is a revived Koop, the old school Swedish electro-jazz duo, created by Magnus Zingmark and Oscar Simonsson at the end of the 90s. As a splendid combination of lush and dreamy New Romantic pop with sophisticated jazz roots, sometimes including a foot-stomping jazz sound more heavily influenced by '40s and '50s era Latin jazz, swing big-bands and mambo orchestras, beatnik faves like Herbie Mann or Chet Baker, jazz standards and love ballads, then with a secret wink to Morrissey and The Smiths, Koop is a fresh new European jazz for the more electro-friendly new millennium. The Koop Oscar Orchestra is Simonsson's new project to reboot the music and the man.
Their best-known albums are "Waltz for Koop" (released on Jazzanova Compost Records in 2001), and their follow-up (a few years too late?) "Koop Islands" (released on !K7 Records in 2006). If this was a fairer world, Koop would have had massive international hits on the radio with some of their songs, especially "Summer Sun," "Baby," or "Relaxin at Club F*****N" all on "Waltz for Koop" with suave guest vocalists Cecilia Stalin and Yukimi Nagano (who formed Little Dragon) and male singer Mikael Sundin. The first record has noted collaborators Earl Zinger (aka Rob Gallagher from the UK's Talkin Loud label) and Terry Callier an overlooked American guitarist, songwriter from folk to R&B and jazz.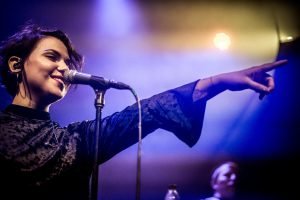 Then on "Koop Islands" they included more in-studio Swedish musicians with luscious vocals by Ane Brun and again with Yukimi Nagano. This one sounds more like an upbeat homage to jazz's romantic pre-war era. It harks back to true jazz age personalities like Billie Holiday singing the blues, meaning songs of love gone wrong, or sour, or never-ending but with an unreasonable twist from hell (or the heavens). Whereas Koop's debut broke terrain in redefining jazz, under the cover of nu-jazz, "Koop Islands" is all post-modern swing and blues still with a strong Latin feel, and while in some ways it's a more conservative effort, it is also such a fresh take on an old sound that was a trendsetter at the time.
As originally a studio project of two guys using electro-beats and vintage samples or recorded sound clips, Koop best of all helped revive the much-needed jazz energy of once dance-floor kingpins like Duke Ellington or Henry Mancini, or on the deeper Latin side from Tito Puente and Machito to Mongo Santamaria, but with this fiery blast pureed into a sharper, sophisticated jazz suit for the new century. Various guest musicians added a touch of marimba, bass, or winds, to help out the boys but the lyrics and musical compositions (the main Koop ingredients is what counted the most). So many of the songs on these two albums are still sweet gems, and it is just too bad that there aren't more of them. Simply the songwriting efforts of Magnus Zingmark and Oscar Simonsson gave the music its signature flair.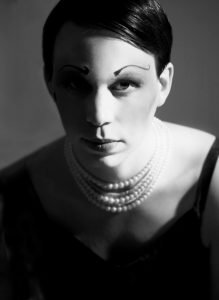 As the sole leader of the group now, Oscar Simonsson (playing the piano, sampler and accordion) also has new material sung by his newest collaborator, a younger female vocalist Jazzu and with Niklas Barno (trumpet), Ulrik Ording (drums), Niklas Fernqvist (double-bass) and Love Meyerson (accordion, percussion, vibraphone); this reformed Koop, rebranded as the Koop Oscar Orchestra with both older and new songs on their setlist performs a night concert on a beach on the Black Sea, recorded in 2018 at the Koktebel Jazz Festival. (https://www.youtube.com/watch?v=O55LPti-fIc)
Artist website: Koop Oscar Orchestra
Senior writer: Tony Ozuna
Photo Credits: Barbaros Pakar – and (c) info: all rights go to original recording artist/owner/photographer(s).
Last modified: April 26, 2020