Lithuanian jazz vocalist, composer.Recording artist for Inner Circle Music with two releases "Stories" 2017 and "Nica's Blues" 2013 featuring original music. Recipient of Full Scholarship for Masters at Berklee College of Music. Currently is part of Voice Faculty at Berklee Valencia and various International Jazz seminars including Global Music Foundation, London, UK.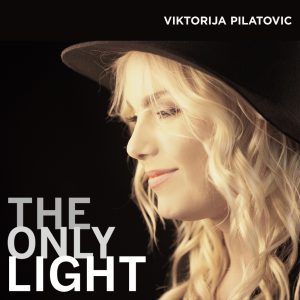 Released today 07th June 2019.  This totally self-produced new album by Viktorija Pilatovic is titled: "The Only Light". An album full of very personal songs, with thought-provoking, poetic lyrics. A beautiful story of inner contradictions and resolutions.
Each track if you will, is like a chapter with its own sub-plot, as Viktorija explores her own inner universal community of complex feelings, bringing them into tangible expression, and hopefully resolutions via the best medium she has –  her music.
This is album is intelligent and rewarding! It's worth the time/ritual to listen, focusing on both the lyrics and music.
The final track – 'Confusion' is my overall favourite, that's why I've included a video as well. Here's the beginning lyrics to get a taste:
Like the last ray of the sun
Drowning slowly without thinking twice.
Memories will slowly fade,
Even those that were deeply engraved in our hearts…
ALBUM TRACKLIST
1. We Were Not Born Yesterday
2. Movie
3. The Only Light (Album Version)
4. Time
5. ONE
6. Hungry eyes (feat. Perico Sambeat)
7. Frozen in Silence
8. Patience (feat. Perico Sambeat & Ivan Cebrian)
9. My Blues (feat. Ivan Cebrian)
10. Confusion (Album version feat. Perico Sambeat Big Band)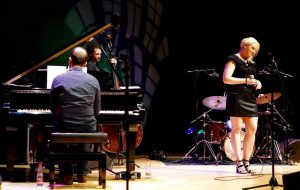 All compositions and lyrics by Viktorija Pilatovic.
Viktorija Pilatovic – voice, backing vocals
Alberto Palau – piano/keyboard
Ales Cesarini – double bass/el.bass
Mariano Steimberg – drums/percussion
Perico Sambeat – alto saxophone/flute (tracks 6,8,10) Ivan Cebrian – guitar (tracks 8, 9,10)
"Confusion" arranged for big band by Perico Sambeat, adapted for 6 horns by Alberto Palau featuring Fede Crespo – trumpet, Pepe Zaragoza – trumpet, Toni Belenguer – trombone, Perico Sambeat – alto saxophone/flute, Javier Vercher – tenor saxophone, Latino Blanco – baritone saxophone, Ivan Cebrian – guitar.
Produced by Viktorija Pilatovic
Recorded at Millenia Studios, Valencia, Spain. Recorded, mixed and mastered by Vicente Sabater. Assistant
engineer – Iñaki Ariste Aznar
Additional recording by Pablo Schuller at SchullerSound
Artist website Viktorija Pilatovic and social media platforms Facebook  – Twitter – YT –  Instagram.   Purchase: CD Baby or Apple Music
JazzInEurope's senior writer – Fiona Ross also reviewed Viktorija's previous album – read here: 'Stories'
Checkout the JazzInEurope's Spotify 'New Release Playlist', which includes songs from Viktorija Pilatovic.
Photo credits & YT Video – courtesy of the artist – and (c) info: all rights go to original recording artist/owner/photographer(s).
Last modified: June 7, 2019