'My Blue' the video single that is released today (Dec 10, 2020) off the Viktoija Pilatovic's latest album 'The Only Light' is bang centre in my lane! A great track that has a chilled-out piano intro that really sets the vibe. Then the clear deep meaningful expression of Viktorija Pilatovic's voice immediately draws you right in as she sings into that Neumann U87.
'My Blues' music and lyrics by Viktorija Pilatovic from the latest album 'The Only Light'  Spotify
Viktorija Pilatovic is a singer, composer, educator at the voice faculty of Berklee in Valencia, Spain. She also holds a Masters in Music from Berklee College of Music and is an Artist for Inner Circle Music.
Viktorija Pilatovic – voice, keys, composition
Alberto Palau – piano
Ales Cesarini – bass
Mariano Steimberg – drums
Recorded at Jazztone Studios
Mixed and mastered at SchullerSound
Guillem Sampedro film
Official Website http://www.viktorijapilatovic.com
Facebook: http://bit.ly/1UCYZXq
Twitter: http://bit.ly/1UpoFqU
Instagram: http://bit.ly/25ObVSx
Photo credits & YT Video – courtesy of the artist – and (c) info: all rights go to original recording artist/owner/photographer(s).
Read my previous CD Review of this album 'The Only Light'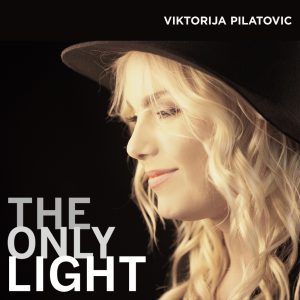 Last modified: December 10, 2020