On 7th September 2018 British Vocalist, Ola Onabule will perform at Bremen's Sendesaal with a specially curated set of songs from his past albums re-interpreted through the lens of 2018.
On the night Ola will perform with a band comprised of European and British musicians bringing together the musicality that has contributed to many of his past shows but in an acoustic unplugged setting. The ambiance of the concert hall lends itself to such a performance as the venue once served as the Bremen Radio Recording and Broadcasting concert hall and also hosts many of the Jazzahead! concerts during the Trade Show and Festival.
Ola has recorded 8 albums to date and will complete his 9th this summer for release in 2019. It seems like a great time to look back at some of the songs that have moved audiences, from his eclectic performances and recordings throughout the years in many different countries and at many international concert halls and Festivals including Montreal, Vancouver, Istanbul and Umbria.
Ola's next recording has received tremendous support from the world famous German microphone company Neumann of Berlin proving that Germany is indeed a second home for Ola. This collaboration has allowed Ola the independence and autonomy to continue recording his music free of any artistic constraints at the same time having access to the very best in microphone technology.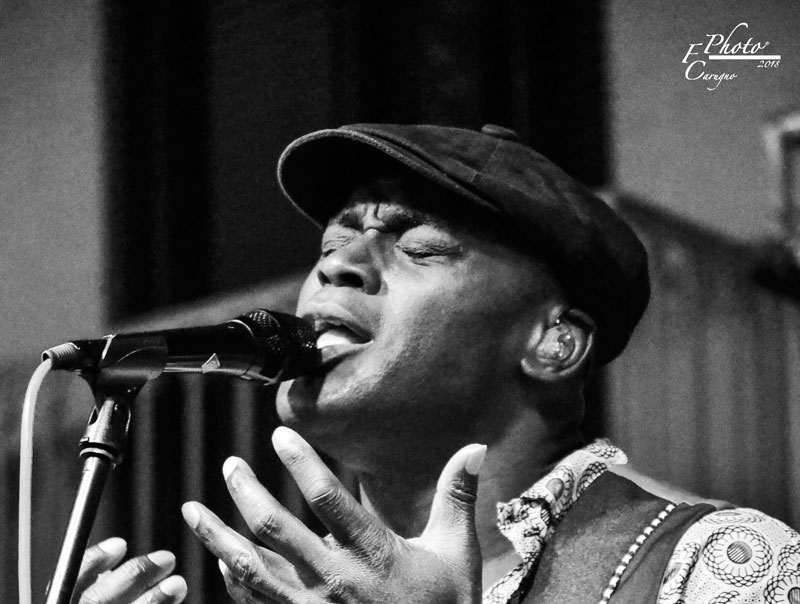 Onabulé's songs about love, loss and the human condition have been performed all over the world with his quartet/quintet as well as appearances with much larger ensembles of big bands and symphonic orchestras. This includes several projects with the Grammy winning WDR Big Band of Cologne, the SWR Big Band of Stuttgart, the HR Big Band of Frankfurt, Danish Radio Big Band, Copenhagen and Babelsberg Film Orchestra. Performances further afield with Big Band Jazz Y Mexico in Mexico City and Orquestra Symphonica of San Luis Potosi in Mexico.
Concert Details:
Date: 7 September 2018
Venue: Sendesaal
Address: Bürgermeister-Spitta-Allee 45, 28329 Bremen
Tickets are available online here. Tickets can also be reserved by phone at +49 421-33005767
More Information at the Venues website
Line-Up;
Ola Onabulé on Vocals
Patrick Scales on Double bass
John Crawford on Piano
Guillermo Hill on Guitar
Christopher Nickolls on Drums
Photos by Francesco Carugno
Last modified: August 21, 2018