Welcome to our lunchtime lockdown series. Here at Jazz in Europe, we wanted to take some time and speak to artists in the Jazz industry, all across the world, about how life is during this unexpected and challenging moment in time. As you all know, gigs and events have been cancelled everywhere and for many musicians, this is their only income. However, everyone is pulling together to support each other and as dark, as the time may seem, it has also become a time for inspiration. We are all in this together and perhaps by sharing experiences, we will realise we are not alone and can overcome these challenges – and what better way to do this, than through Jazz.>
British-Nigerian singer/songwriter Ola Onabulé́ has been kicking up an absolute storm across the world and most recently performing with the SWR Big Band in Germany, and some incredible venues in the US. He is an exceptional performer with vocals that really are to die for. I have been fortunate to see him perform live several times and I cannot recommend highly enough. Beyond Ola's musical skills, lies the soul of a beautiful human being who is truly a role model for us all.
I would like to note that this interview was completed a few weeks ago and Ola has since released the incredible 'And Yet' which Ola dedicated to the memory of kin who expire under the callous knee of privilege and impunity'.
How is life for you at the moment?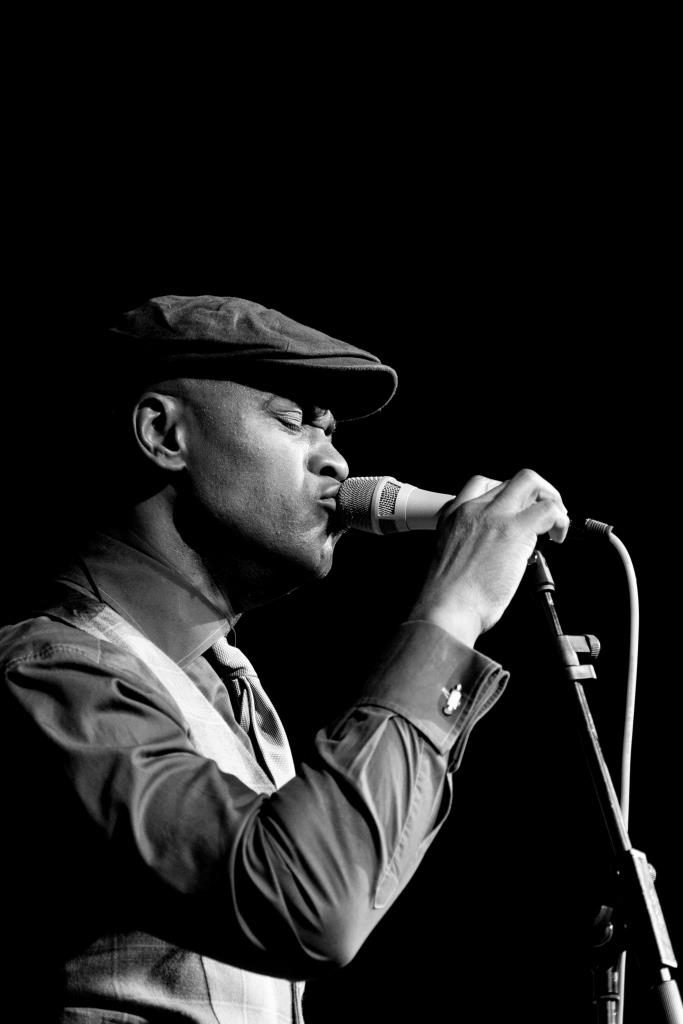 It's been a wild rollercoaster of emotions. Watching news of the virus emerge, we slowly went from remotely interested, to sceptical bemusement, to growing concern and an increasing realisation of how ultimately, we might all become embroiled in this thing that was unfolding in a country halfway around the world. However, it was seeing the carefully curated and compiled set of dates we had ahead topple and disappear that made it personal. I like to think of myself as quite a philosophical person, so I am trying to adopt a 'This too shall pass' approach, endeavouring to keep up my fitness regime, doing a lot of gardening, and getting to know my family and my dog better. All that seems to be doing the trick of keeping my mind away from the surrealism of the moment.
No live gigs or studio work at the moment for most people, so what are you doing musically?
For years I've hidden behind the genius musicians I surrounded myself with. The fact that we can't congregate and do that visceral exchange of ideas-and-vibe thing for a while has forced me to pick up my guitar again after a long, long time! So I'm writing more jangly acoustic guitar tunes and I've performed a few of my older ones to the camera for Neumann the premium microphone makers. They garnered such a warm and encouraging response that I may well do more as I start to feel a bit more confident about my playing. So, who knows, possibly an album of folk version's of some of my tunes is on its way!
I am also doing some exciting remote collaborations with various folks. One I am particularly thrilled about is with the UMO Helsinki Jazz Orchestra. An old tune of mine called 'Never Known'. We each recorded our parts at home and the compiled, edited and mixed article is very effective in my humble opinion. It was just released on social media and we are looking to do another one soon. There are strong possibilities for similar 'collabs' with ensembles in the US and Central America. Watch this space! 
I miss gigging live on a stage. Like many in Jazz and Jazz-oriented music, I am a live performance being. So, when you find yourself in a place where that is no longer even possible, there is scope for a great existential crisis, for me and all my musical sistren and brethren. However, we are also endlessly creative and imaginative beings and that is how I hope we might figure a way out of this cataclysmic situation for our profession until some semblance of normalcy returns.
Any particular challenges?
The main challenges are contending with and mentally processing the loss of life on the scale that is ongoing and in the time it's taken. It's all so unbearably heart-breaking and the uncertainty as to when and how this ends compounds the insanity of the moment. Also, as a Dad with young adults who have lived in an era of social and political upheaval as well as climate and environmental emergency, I feel that for them, this is an added, unforeseen addendum to the last troubled decade or so! I try to find subtle ways to help them ward off resignation to a summary of the world as an unrelentingly harsh place.
Any positives you have personally found during this time?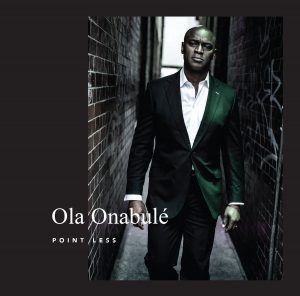 I sincerely believe there are always positives to be found in any situation. As challenging as this moment is, we can already see the inventive spirit of artists, musicians and creatives rise to meet it and both find an ever-evolving myriad of ways to express themselves as well as raise said expression to meet the changing needs of their audiences. Musicians and creatives everywhere are working to keep their audiences distracted from the disconcerting events unfolding around them. Many are figuring out how to present symbolic and metaphorical rationalisation for the continued effects of isolation, fear and uncertainty. However, separate to the specificity of our lives as musicians, some environmental problems are reversing, air quality is improving everywhere and the negative impact on the British countryside and it's flora and fauna is relenting. We all have time for much-needed genuflection and introspection away from the rat-race of the pre-Coronavirus world and who knows what good may come of that.
The best way for everyone to support you?
The best way to support all artists and musicians, simple: Watch the videos on YouTube and subscribe to our channels, listen to the albums on Spotify and follow us, 'Like' us on the social media of your choice, buy a CD – if you still have a player – from Amazon or a Bandcamp page and please leave a wildly ecstatic review so others can follow in your path to purchase. Finally, when all this is behind you and your lives have returned to normal, please remember, the live music industry will probably be among the last permitted to go back to work because of the nature of our business with regards to typically large gatherings, in public spaces for extended periods of time! Come out and party at gigs. Help us by letting us be a part of making the world a better, joyful celebratory place as only music can!
Any words of wisdom for people stuck at home?
As I said, I am keeping body and soul busy with gargantuan tasks that leave me little or no time to ponder my fate during this COVID lockdown and so it's what I would prescribe. So I guess it's time to learn the language you always wanted to, or read the complete works of that classic author or playwright. Gardening, fitness, DIY and of course experimenting with amazing cuisine are all there for the exploring in addition to keeping connected with family and friends by all the means available and socially acceptable. 
Stay safe stay strong and stay at home.
Please do follow Ola's work here:   Ola's website –  Facebook – Youtube – Twitter
Senior writer: Fiona Ross
Photo Credits: Studio selfie – feature. Elena Eggar – main body text.
Last modified: June 30, 2020