Starting on the 26th of April Vibraphonist Joe Locke will play a four date stint at Dizzy's Club Coca-Cola in New York City. Together with the Rose Theater and The Appel Room, Dizzy's Club Coca-Cola is one of the three performance spaces the make up Jazz at the Lincoln Center. At these concerts Locke presents his latest project, "Subtle Disguise," featuring the outstanding core band of pianist Jim Ridl, bassist Lorin Cohen, and drummer Samvel Sarkisyan, with additional special guests. On April 27 and 28 he will welcome one of the hottest vocalists on the New York scene at the moment Paul Jost. Also joining the band will be guitarists Adam Rogers on the 27th and Jonathan Kreisberg on the 28th.
Joe Locke is widely considered to be one of the lead voices on his instrument, winning numerous awards and polls, including multiple "Mallet Player of the Year" awards from the Jazz Journalists Association. Long known as a soloist capable of stunning physical power and broad emotional range, Locke has performed and recorded with many notable musicians, including Grover Washington Jr., Kenny Barron, Eddie Henderson, Cecil Taylor, Dianne Reeves, and Ron Carter.
Since joining Motéma Music in 2011 Joe has released four albums as a leader. His latest release "Love Is A Pendulum" is a five-movement suite based on a poem by Barbara Sfraga, Locke is joined by his quartet – Robert Rodriguez, Terreon Gully and Ricky Rodriguez, and again shows himself to be one of the most forward-thinking musicians on the jazz scene. Locke considers this his best and most personal recording to date!
Paul Jost
Paul Jost is a unique vocalist and arranger most often described by critics and contemporaries as a storyteller and one of the best male jazz vocalists to come along since Mark Murphy. Paul is making his mark in New York with an ongoing residency at the internationally acclaimed jazz club 55 Bar and a two-month stint at SMOKE performing with Orrin Evans earlier last year.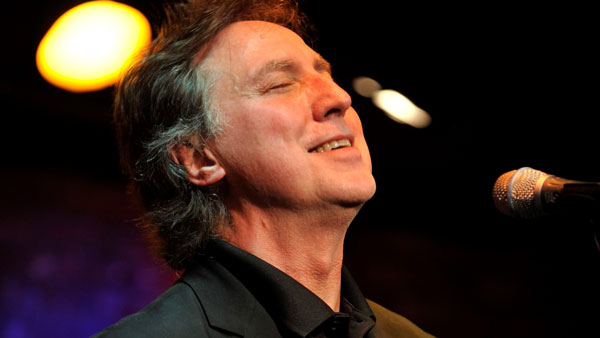 He was recently on the PBS broadcast series, "Friday Arts" and his latest album, aptly titled, "Breaking Through" continues to receive rave reviews and includes a re-working of his original composition "Book Faded Brown" previously recorded by The Band, Rick Danko and Carl Perkins. Peter McLaren wrote in a review published here on Jazz in Europe, Paul … "is a force to be reckoned with and an artist that deserves to be seen on all great festival stages worldwide".
Jonathan Kreisberg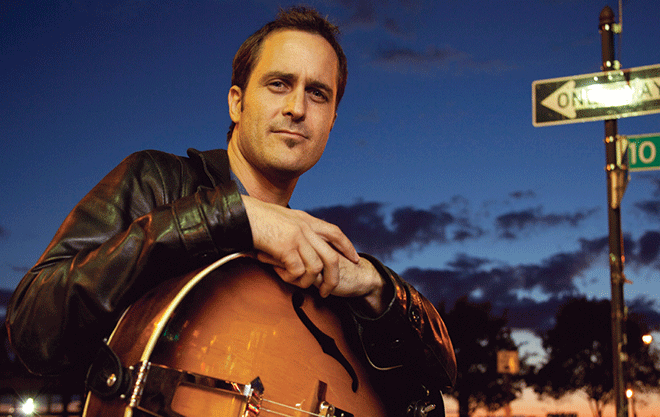 Guitarist Jonathan Kreisberg has been steadily building his name as one of the most compelling composer/performers in Jazz. Combining timeless melodicism with forward thinking lines and textures, His style and approach has created a strong following of fans around the world. He frequently tours worldwide and records with his own groups as well artists such as Dr. Lonnie Smith, who says of Kreisberg "He is a passionate musician with great vision, and he is constantly in fiery pursuit of innovation."
Adam Rogers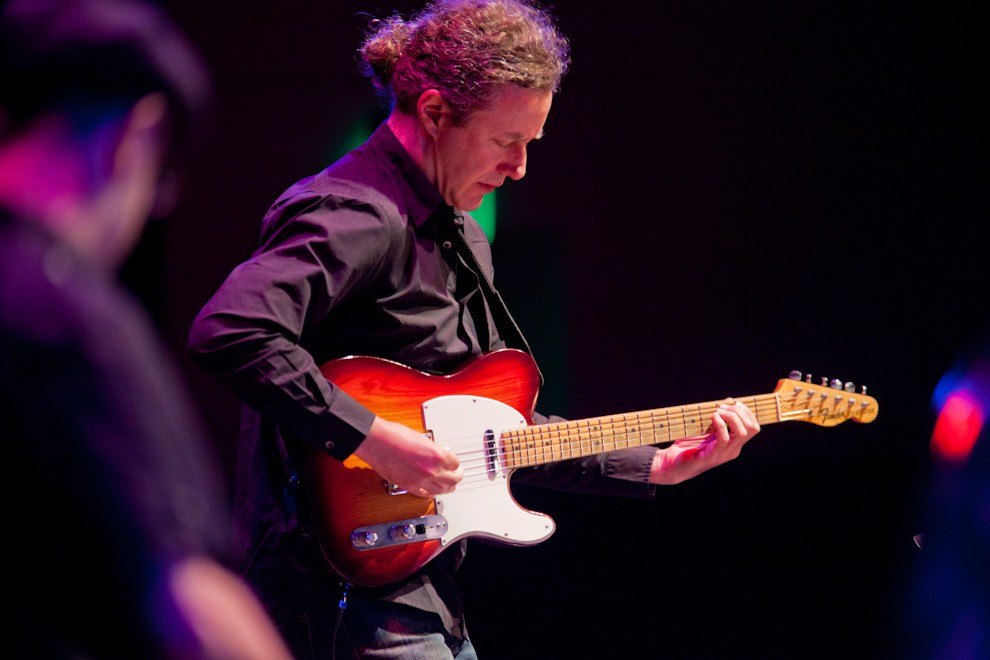 Adam Rogers was born and raised in New York City. Since the beginning of his professional career he has played on over two hundred commercially released recordings and has toured extensively throughout the United States, Canada and Europe. As a sideman Adam's credits include among others Michael Brecker, Cassandra Wilson, Norah Jones, Joe Jackson, Marcus Miller, The Mingus Orchestra and Terence Blanchard.
For eleven years he co-led the innovative and critically acclaimed group Lost Tribe, touring nationally and internationally and releasing three albums. As a leader, Adam has had a steady output of original work. His debut CD on Criss Cross Records, "Art of the Invisible" featured Edward Simon-Piano, Scott Colley-bass and Clarence Penn-Drums. His latest release is titled "Dice" and features Nate Smith on drums and bassist Fima Ephron.
More information and tickets can be found at the Jazz at the Lincoln Center website.
Last modified: April 25, 2020