"When I listened to the radio growing up, I heard all kinds of music. I came to realize that my music had no boundaries… and that is our mission." – Lenny White – founder,  IYOUWE venture..
IYOUWE is a musical collective created by Lenny White to promote real music in an ever-changing cultural terrain. The collective includes musicians, singers, poets, and rappers. Although many styles of music are embraced by this group, artists at IYOUWE are responding to the urgent need for a culture that has values and values freedom.
Canadian Composer Joel Levine speaks a unique voice with the recorder on his debut release The Whistleblower with the IYOUWE venture. The 13 song disc, Levine's first as a solo artist, finds the Toronto based recorder player joined by singers and instrumentalists including legendary drummer and multi-Grammy® award winner Lenny White, who also produced the release.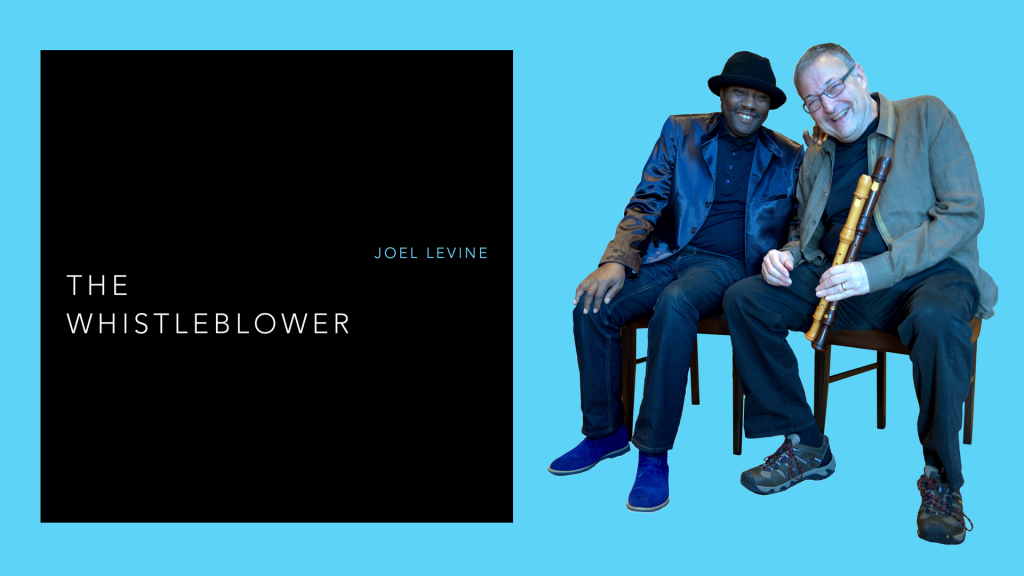 The Whistleblower's soulful and swinging collection includes 4 original compositions by Levine, 2 originals by Lenny White and 7 songs by an eclectic mix of artists including "The Black Angel" by Kenny Barron, George Duke's "Love", Gil Scott Heron's "Peace Go With You Brother","Come Unto Him" from Handel's Messiah and "Trouble In Mind", a classic blues, by Richard M. Jones.
IYOUWE – The Whistleblower   iTunes or Amazon
Text: Scott H. Thompson
Photos: Courtesy of IYOUWE venture  – and (c) info: all rights go to original recording artist/owner/photographer(s)
Last modified: July 15, 2018