For most musicians, opening for blues legend B.B. King would be the pinnacle moment of their career. But for Joe Bonamassa, who shared the stage with King in 1989 when he was all of 12 years old, it was only the start.
A Very Merry BLUES Christmas – get your FREE 12 songs Digital Album from Joe Bonamassa.

 Joe's Bonamassa European Tour Dates info/TIX for March 2018
Since then, Bonamassa has established himself as one of the premier guitar virtuoso of his generation, and he has also distinguished himself as an incisive and compelling songwriter, a gutsy and soulful vocalist, as well as one of the most popular touring-and-recording artists around, averaging over 100 sold-out shows worldwide each year while amassing a body of work that spreads the already deep waters of the blues-rock form.
Still in his 30s, Bonamassa has already racked up more #1 Billboard Blues Albums than any other artist in history.
As a singer, Bonamassa continues to evolve as a fiery, heartfelt communicator, and when it comes to guitar playing, he's second to none.
Few artists thirst for the thrill of live performance quite like Joe Bonamassa. The guitarist's live performances have also been a favourite on PBS, with such shows as Tour de Force, Muddy Wolf at Red Rocks and An Acoustic Evening at the Vienna Opera House pulling big ratings.
Muddy Wolf at Red Rocks along with the 2016 Three Kings Tour were the first in an ongoing series of tribute shows that Bonamassa  performed to raise funds for the non-profit Keeping The Blues Alive Foundation he founded and oversees. The objective for the foundation is to offset the loss of music education programs whose budgets have been diminished over the past decade. KTBA provides new instruments, sheet music, classroom management tools and scholarships to schools across the country.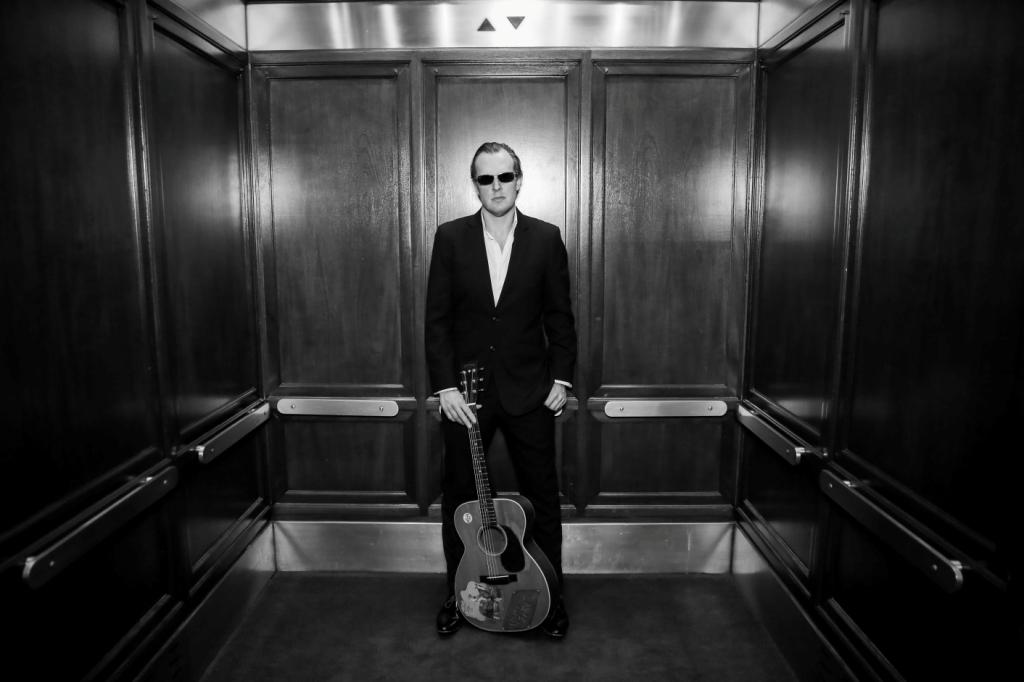 One of Bonamassa's passions is nurturing new blues talent, a tradition passed down to him by his greatest mentor, B.B. King: "He helped me get started in the music business," Bonamassa explains. "It was this humility and this giving back to other artists that has stayed with me," Bonamassa continues, "and it's something that I try and do with other artists in my own career. B.B.'s legacy in my life was that he gave me a stage and allowed me to play to his audience, and some of his audience became my audience. I can never repay the debt of gratitude that I have for this man that befriended me and gave me that opportunity."
B.B. King might not have guessed it at the time, but that 12-year-old whiz kid would go on to become an industry powerhouse. Eleven years ago, Bonamassa and his longtime manager, Roy Weisman, started their own record label, management and concert promotion company called J&R Adventures, and together the two mavericks devised an independent business model that has survived and thrived during one of the music industry's most uncertain eras.
While Joe Bonamassa continues his worldwide touring in 2018,  he also has heaping handful of markedly diverse side projects to keep him thinking outside the box and flexing every musical muscle he's got.
Find out more about Joe Bonamassa and his upcoming European & U.S Tours Dates and Music in 2018.
YT Video: JoeBonamassaTV
Feature image: Marty Moffatt
Sidebar Images:  Joe Bonamassa Facebook – and (c) info: all rights go to original recording artist/owner/photographer(s)
Last modified: July 15, 2018