Israeli Itamar Borochov will return to Germany after his successful appearance at Jazzahead in April 2017 to perform at the "See More Jazz" Festival in Rostock Germany on Friday the 18th of August. His performance in Rostock is part of his current tour that will see him perform in Europe and South America before returning to his current base in New York for the closing night of the American Sephardi Music Festival.
Deeply immersed in the jazz tradition, Borochov's search for his personal roots resulted in an ever-expanding love for Arab and Pan-African musical sensibilities – a natural palette for a trumpeter-composer raised in Jaffa, an integrated Muslim-Jewish-Christian city.
After working with such artists as Curtis Fuller and Candido Camero, and having served as arranger and co-producer for acclaimed world music sensation Yemen Blues, Borochov set out on his own path. His debut recording Outset (2014) was included in the New York City Jazz Record's Best of 2014 List, and his current album Boomerang was chosen as "revelation of the month" on Jazz Magazine.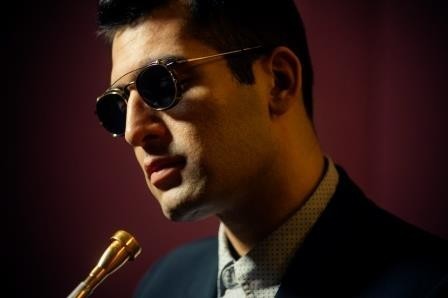 Itamar Borochov, quickly gaining international recognition as a jazz innovator, continues his musical quest, offering on Boomerang music that reflects a rich global landscape seen first hand, through the jazz tradition. In a review of his current album the NDR stated:
"Boomerang" is an example of how American Jazz can merge with other cultures into a successful sound-cosmos – contemporary and looking forward, subtle, melodic, soulful."
The See More Jazz Festival will open on the 18th of August the with the Itamar Borochov at 7:30 in the "Klostergarten" and run through to Sunday the 20th with Marc Perrenoud in the Kunsthalle at 11:00am. Other artists performing include Hattler, Andrea Motis & Joan Chamoro Band and Phunkguerilla featuring Cosmo Klein.
For more details see the See More Jazz Website.
Last modified: July 15, 2018