By Peter McLaren | Sidebar photo's by Zbigniew Lewandowski
In the 1970's the German jazz scene was dominated by the avant-garde. The jazz journalist Bert Noglik noted: "In the course of the seventies in the GDR the evolution of jazz, the Free Jazz (in a broader sense), was crystallized to be the major direction of practice…". In the 1980's the scene changed bringing a strong Jazz-fusion scene, mainly in the west of the country, and the rise of the Neobop scene. One of the foremost ensembles driving this was the group Changes.
Comprising Uli Beckerhoff (Trumpet), Wolfgang Engstfeld Sax), Ed Kröger (Piano), Peter Weiss (Drums) and Detlev Beier (Bass), Changes became one of the most influential German bands of the period impacting many musicians of the following generation. A great deal of information about Changes is not easy to find online however the liner notes to this CD includes a collection of quotes from a number of prominent German musicians all speaking to the impact Changes had on their musical development.
This CD features six previously unreleased tracks recorded at Cornet Studios in Köln in May 1983 (Hence the title "1983"). All six tracks are firmly rooted in the Neobop tradition and contain exceptional performances throughout. Of special note is Uli Beckerhoff's solo on "Waltz", Wolfgang Engstfeld's solo on "Back to Back" and Detlev Beier's solo on "Colico. In the liner notes Journalist Peter Michael Bitz summed this album up perfectly:
"…that airy CHANGES sound, gripping, brilliant, emotional, aesthetic, witty, stirring and annoyingly polished at the same time. In one word: wonderful! The music of CHANGES is not out of date, it is timeless."
Changes 1983 is an important addition to the history of German jazz and a wonderful document of European jazz prior to the digital age.
Of special note, '1983" is dedicated to the memory of bassist Detlev Beier who unfortunately passed away just prior to the release of this album. Beier was not only known for his work with Changes but also his long relationship with pianists Richie Beirach and Michel Petrucciani.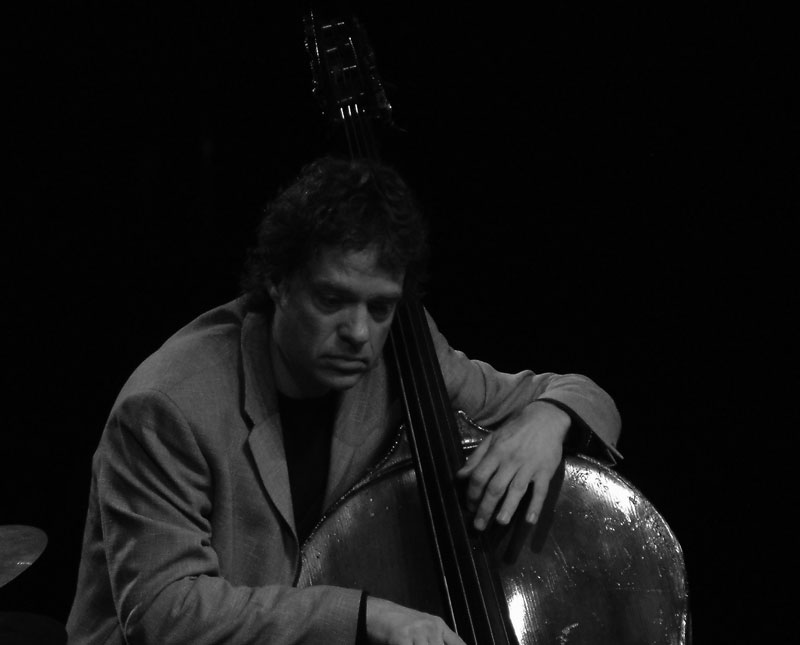 Image of Detlev Beier
Track Listing:
1. September Song | 2. Waltz | 3. Calypso | 4. Back to Back | 5. Colico | 6. Blues with a laughing face
Line-up:
Uli Beckerhoff – Trumpet, | Wolfgang Engstfeld – Sax, | Ed Kröger – Piano, | Peter Weiss – Drums | Detlev Beier – Bass
Listen/Purchase: iTunes
Dot Time Records DT9066
Last modified: July 15, 2018