New York City-based, West African guitarist Lionel Loueke is a Blue Note artist, which certainly helped to get the legendary pianist Herbie Hancock and saxophonist Wayne Shorter to contribute to "Karibu" his debut release for Blue Note back in 2008.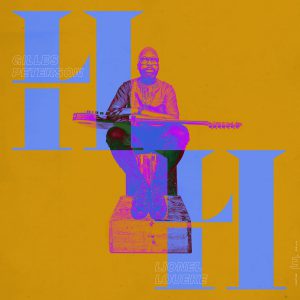 In 2020 he released "HH" (on Edition Records) as a tribute to his long-term mentor, Herbie Hancock. This one was an extraordinary solo project featuring Hancock's music including his most popular compositions "Watermelon Man," "Cantaloupe Island," and "Rock It" and lesser-known ones. Overall, his delicate and harmonious fretwork and mesmerizing voice (as a true Beninese griot) shines most brightly.
This 2020 recording by Loueke has now re-emerged as "HH Reimagined" in collaboration with the popular London-based DJ and producer Gilles Peterson. Of course, this is just a speculation, but Herbie Hancock's jazz-funk fusion classic "Butterfly" from the album "Thrust" (1976), which was then revisited on his "Dis is Da Drum" with an updated groove and in a remix version could be a catalyst for this newest project with Gilles Peterson & Lionel Loueke. After all, on Gilles Peterson's "Worldwide – Programme 3" 2003 compilation, there is a cover of Hancock's "Butterfly" by Henry Mancini and his Concept Orchestra. It is a very groovy orchestral version.
And so, Peterson raises the ante on his reworking of Hancock's compositions, but with Lionel Loueke as the medium. Loueke plays fast and furious, and Peterson's beats and altered voice sampling speeds up the pace. On "HH Reimagined" Hancock's most recognizable of all of his compositions, "Watermelon Man," is straining to hold onto any resemblance to its original. Only fragments and strands persist. The closing track is, quite appropriately, "Butterfly," renamed as "Butterfly Version." It is a thumper and a climax at once, to be cherished by any electro jazz DJs. "HH Reimagined" is Hancock's music at its most tribal and so it is intensely percussive. It is a hard-driving collection of six tracks produced for only the hottest of jazz-dance floors, if any still exist, though once they were the heyday of London and Paris, in the 90s and the early naughts.
Track Listing:
1. One Finger Snap | 2. Watermelon Man | 3.Driftin' | 4. Hang Up Your Hang Ups | 5. Tell Me A Bedtime Story | 6. Butterfly
Line-Up:
Lionel Loueke, Guitar & Vocals | Giles Peterson, Electronics – Programmer
Release Date: 25 November 2022
Format: LP | Digital
Label: Edition Records


New Release Spotify Playlist
The Jazz In Europe New Release playlist features tracks from the new releases featured on Jazz In Europe. Updated weekly, this playlist is the perfect place to discover new music from the leading jazz musicians currently on the scene. We hope you enjoy this selection.
Last modified: December 12, 2022