Joey Alexander, the Grammy-nominated jazz pianist, composer and bandleader announces the release of his major label debut album, WARNA via Verve Records/Universal Music Canada, the country's leading music company. Slated for release January 31, the album is primarily a collection of reflective, moving new and original music by an experienced and confident musician.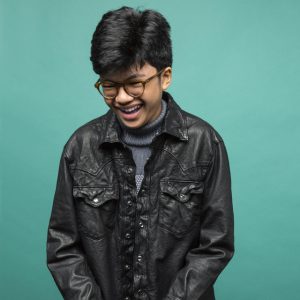 Translating as "colour" from Alexander's native language of Bahasa, WARNA follows four Motéma Music albums that garnered the pianist three Grammy nominations and such honors as historic critics' and readers' poll victories in DownBeat and JazzTimes. Joining Alexander on the new album are bassist Larry Grenadier and drummer Kendrick Scott, who comprise the core piano trio. On select tracks, Venezuelan-born percussion Luisito Quintero, and flautist Anne Drummond, join on to stunning aural effect.
WARNA unfolds like entries in a road journal. Alexander channels what he sees, hears and feels from his travels into his astonishing melodic gift.
Today, Joey released a preview single from the album titled "Downtime". The track was written by Joey to honor those special moments that occur off the concert stage, exploring new cities or just hanging out with family and friends. "I wanted to share with people my original work based on my experiences on the road and onstage playing with different musicians, and the musical conversations," says Alexander of his new album.
You can hear "Downtime" on our new release Spotify playlist below.
Line-Up
Joey Alexander, Piano | Larry Grenadier, Bass | Kendrick Scott, Drums | Luisito Quintero, Percussion | Anne Drummond, Flute
Track list
1. Warna | 2. Mosaic of Beauty | 3. Lonely Streets | 4. Downtime | 5. Affirmation I | 6. Inner Urge | 7. We Here | 8. Tis Our Prayer | 9. Fragile | 10. Our Story | 11. Affirmation III | 12. The Light
Release Date: 31 January
Format: CD | Digital
Label: Verve Records/ Universal Music Canada


New Release Spotify Playlist
The Jazz In Europe New Release playlist features tracks from the new releases featured on Jazz In Europe. Updated weekly, this playlist is the perfect place to discover new music from the leading jazz musicians currently on the scene. We hope you enjoy this selection.
The best way to keep up to date with all the latest releases is to follow us on Spotify. Just click the button below.
Last modified: November 29, 2019