It's not every day you see a Hammond B-3 organ immersed in a jazz orchestra, but that's exactly what's happening at Jazz at Lincoln Center May 17-18 in Rose Theater as living legend organist Joey DeFancesco joins forces with the Jazz at Lincoln Center Orchestra with Wynton Marsalis.
DeFrancesco is quick to correct me as I praised the Hammond B-3 for its strong, commanding sound in the jazz arena. "I'm an organist first," he explains. "It was in my house. My father plays and as a kid hearing it for the first time, I was just drawn to it. I would listen to his records. It was just an attraction."
Raised in Philadelphia, a city known for the incredible jazz musicians it produced, he began playing the organ at the age of four! It was a natural musical gift. His father played the organ and the apple didn't fall too far from the tree. "My dad was my first influence really. I loved all the main cats at the time, we had a nice collection of LPs…Jimmy Smith, of course, Jimmy McGriff, Jack McDuff, Don Patterson, Groove Holmes, Shirley Scott, Trudy Pitts…all the people from that era. I still listen and love all that. That was the organ influence, but I was influenced by all the other instruments too. We had a few Oscar Peterson records and of course some Miles Davis records and Coltrane. All that stuff is the same thing to me. They're just playing different instruments, but the music part hits me the same way."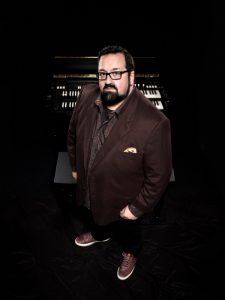 His father brought him to gigs in Philadelphia, exposing him to what would become his lifeline. There he sat in with Hank Mobley and Philly Joe Jones. His talents reached beyond the organ and he became proficient on the trumpet as well. "I've been playing trumpet for a long time. I started playing it when I was 18 and I played for some years, but there was a time I didn't play it at all. I've been playing it fairly consistently for the past 20 years. I just love the sound of it, I always did and hearing Miles play set the ball rolling. It's one thing to listen to records but when you have a sound right next to you, something said 'Get a trumpet.' So I did."
Joey's emergence in the 1980s came at a time that the organ had all but disappeared from the jazz circuit. "There's actually quite a few of organs players out on the scene today. You just have to look at the DownBeat polls now and there are two big rows of organists. There are just as many names in that category as there is with the other instruments. My approach has been a big influence of this generation of organ players."
What does Joey have to say to young, upcoming musicians? "The advice is to listen and pay attention as much as possible. There's so much music out there available nowadays. There's no excuse to not listen. There are videos and releases and so much history. The best thing is to listen to all these things and to play with your peers and go out and hear as many people as you can and play with the best musicians that you can… and stay relaxed and groove."
Advertisement
DeFrancesco has recorded and/or toured with his own groups as well as with a wide and varied group of folks from Ray Charles to Van Morrison. "There's so many of them and it's hard to remember them all. I've been very fortunate. Of course, Miles Davis, right?! That's at the top of the list. I got to play with a lot of my idols like Jimmy Smith, pretty much all the ones I mentioned I shared the stage with at one point or another. George Coleman, Frank Wess, David Newman, Fat Head Newman, Hank Mobley, Pharoah Sanders, so I've been really blessed."
The four-time Grammy® Award nominee has more than 30 recordings as a leader and has won countless Jazz Journalist Association awards and other accolades worldwide. He was inducted into the inaugural Hammond Organ Hall of Fame in 2014, the Philadelphia Music Walk of Fame in 2016, as well as topping the DownBeat Critics Polls 11 times in the past 15 years and the Readers Poll every year since 2005! Joey hosts a weekly show on SiriusXM's Real Jazz Channel called "Organized". His 2019 release on Mack Avenue Records is entitled The Key of the Universe.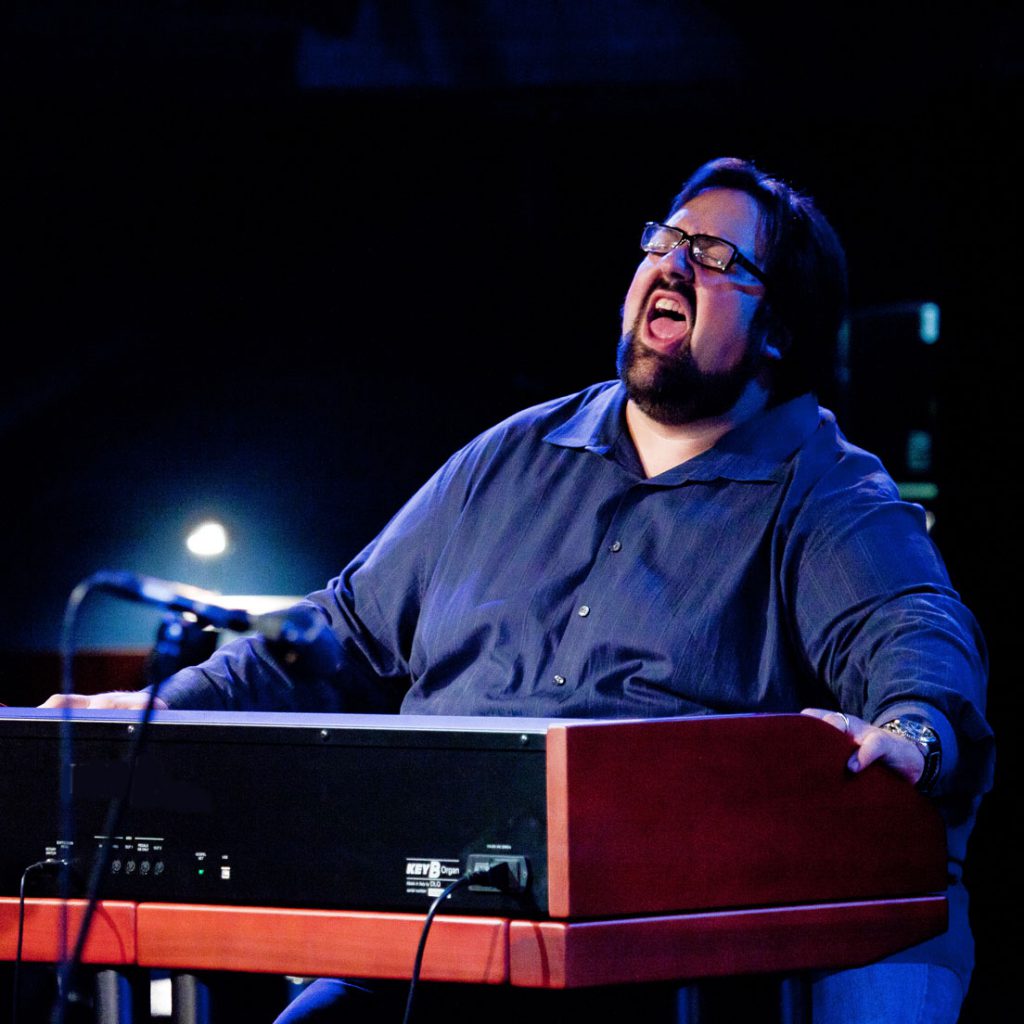 When I spoke with Joey, he had just returned that morning after a long plane ride from Japan where he performed and was getting ready for a gig that night in a New York City jazz club. "It's always great to go to Japan. The appreciation for all of the arts is there at such a high level. It's a pleasure to be there. I love it. I love touring. Sometimes you need a minute to take a breath, but the music part is easy. The music part is what it's all about. The rest of it is all the travel and all those things, that's the hard part. The music is just joy. I love playing all the venues… big, small, I try to find intimacy in the big rooms too because you can with the music and the vibe, especially playing at Jazz Lincoln Center! All of those rooms have such a good vibe."
DeFrancesco makes his debut performing with the Jazz at Lincoln Center Orchestra with Wynton Marsalis at this special two-day run in Rose Theater with new arrangements by music director JLCO trombonist Vincent Gardner. "The music that we're playing is two groups of music," he explains. "One of them is the Jimmy Smith and Oliver Nelson arrangements of Peter and the Wolf, and also Duke Ellington's New Orleans Suite. While Bill Davis played organ on the original recording, he played only on one cut, but we're playing all of it and we're going to open it up! It's really cool because Peter and the Wolf record was never really talked about much. It wasn't one of the biggest records for Jimmy Smith but it's got some very interesting arrangements and Oliver Nelson is such a killer arranger. To play with that band was so great and tight. It was happenin'! It's gonna be really great playing with the JLCO! So much fun and inspiration. I can't wait. I'm excited about it."
For further information and tickets visit: jazz.org


Editors Note: On March 1st this year Joey DeFrancesco released his latest album In The Key Of The Universe. Below is a short description of the release.
As he's made abundantly clear over the past 30 years, Joey DeFrancesco has plenty of soul. On his adventurous new album, In The Key Of The Universe, the master organist turns his musical attention to his spiritual side, tapping into a strain of metaphysical jazz that's fueled sonic searchers for more than half a century. Joey D calls upon disciples and missionaries of jazz to join him in paving the way to enlightenment.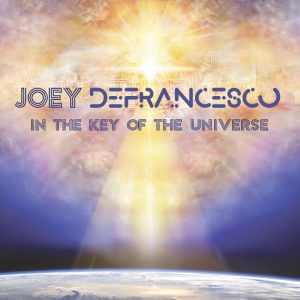 In The Key Of The Universe, released on March 1st via Mack Avenue Records, arrives almost exactly 50 years after the release of Karma, the landmark album by legendary saxophonist Pharoah Sanders. One of the primary exponents of spiritually-oriented jazz, Sanders makes three guest appearances on the album, including an update of his best-known track from Karma, the cosmically influential "The Creator Has A Master Plan." Playing drums on that track was the great Billy Hart, who reunites with Sanders as well as DeFrancesco, with whom he's worked several times over the years since joining the organist for his 1989 album Where WERE You?
Hart makes up part of the core band for "In The Key Of The Universe" along with percussion virtuoso Sammy Figueroa, another "Where WERE You?" album alum. Playing with literally everyone over the years, from Miles Davis and Sonny Rollins to David Bowie and Patti Smith to Mariah Carey and Diana Ross. The multi-talented saxophonist Troy Roberts, a frequent collaborator in recent years, shows off his skills on tenor, soprano, alto, and even the acoustic bass. At the center of it all is the always scintillating organ work of DeFrancesco, who retains his trademark robust swing and gritty funk while striking out in a freer, more exploratory directions.
An artist who's always been deeply attuned to the full history of jazz and able to tap into it in innovative ways, DeFrancesco naturally feels a profound connection to the questing, devotional jazz of forebears from Sanders to John Coltrane to John McLaughlin. It may seem like a change in direction, but unexpected travels into new territory have been a central tenet of DeFrancesco's music throughout his remarkable career.
"I pride myself on being a musical chameleon," the organist explains. "There's so much good music that it's hard to stay in one place, at least for me. I love being able to go in any direction, and lately that's sent my music in a more free jazz direction – but still with a groove."
Release Details:
Title: In the Key of the Universe
Release Date: 1 March 2019
Format: CD |Digital
Label: Mack Avenue
Artist website: Joey DeFrancesco
Senior writer: Scott H. Thompson is an internationally published jazz writer.
His original article was published in PlayBill Arts
Photo credits: Frank Stewart – and (c) info: all rights go to original recording artist/owner/photographer(s).
Last modified: April 8, 2019