Saxophonist Josephine Davies has built quite a reputation in the UK capital since moving there from her native Shetland Islands. Her current project Satori have just released their latest album titled "In the Corners of Clouds" on the Anglo/American label Whirlwind Recordings and Josephine and band will present the album on the 4th of December at the Vortex in London. With its name stemming from the Buddhist word meaning a moment of presence and inner spaciousness away from the clutter of thought, Satori is a Sax, Bass and Drums trio focused on extended improvisation. Josephine's Satori partners are drummer James Maddren and bassist Dave Whitford. Last week I had the pleasure to speak with Josephine via Skype to find out more.
We started our interview speaking about the album and specifically the line-up. The piano-less trio has been around for many years and of course one of it's greatest proponents was Sonny Rollins. I was interested to hear from Josephine what her motive was to use this lineup. Interestingly enough, as an aside, she commented that she often receives comments about the "unusual line-up" yet throughout history the format has been used many times. When I asked Josephine if there was a concept behind the album she went on to say "I'd been listing to a lot of music with this line-up and the more I listened to it, I kind of thought, Oh, I'm going do that, so in a way it wasn't a thought out decision at all. I'd been hearing that sound in my head more and more and started writing for it so in a way, it just went from there. As it progressed I realized that it's exactly what I was looking for. So to answer the question the concept that I had in my mind was to create space and have group interaction and improvisation and to get rid of some of the boundaries that I had in the music I had been playing, such as structured chord sequences and dense harmonic structures and even the traditional format of head – solos – head."
Sonny Rollins once said when speaking about the piano-less trio that "the lack of chordal instruments gave him more freedom for soloing." I've heard this from many saxophonists and torchbearers for this format so I was interested in hearing Josephine's thoughts on this point. She stated that it's not just horn players that think this way "The bass player in the trio Dave Whitford and I have spoken about this a lot. Of course, removing the chordal instrument from the rhythm section does give you more harmonic freedom but it's more than just this. It's also about the frequency, In my trio, there is so much room between the sax, bass and drums that we all have our own sonic space so we don't often overlap. When I'm playing with a piano player often we'll be playing in the same frequency range. Don't get me wrong, there's nothing wrong with that but when you take it away it can be quite freeing."
When it comes to composing for the trio the lack of a chordal instrument also has an impact on the process according to Josephine. She explained it is more of a "less is more" approach. "I write less when it comes to the harmonic progression, I have 2 voices available, perhaps three if the bass is playing double stops and this is not enough to create the complexity that I can write for when I have a larger ensemble or for that matter even just the addition of a piano or guitar. I see this as a good thing because it forces me to pare down my writing and really think how I can create melody and rhythm and these are the two things that I focus on when I'm writing for this band."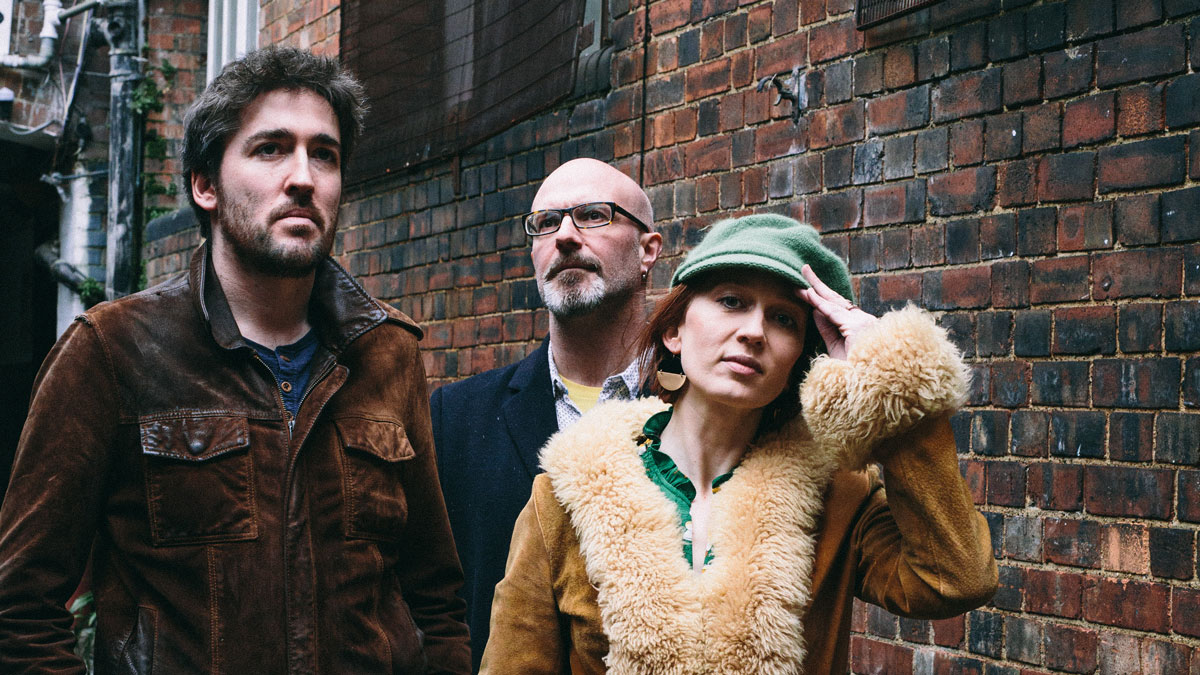 Originally from the Shetland Islands in far north Scotland, Josephine moved to London where she has been based since 1996, however, her roots do to a degree play a role in her playing and composing. The traditional styles of folk music can still be heard in her playing. Josephine recalled an anecdote of an argument the late Scottish sax player Bobby Wellins had with Dizzy Gillespie over a piece of music he'd written. "Dizzy made the statement that the piece was Afro/American style while Bobby insisted that it was Scottish. Sometime later Dizzy was in Scotland and heard some traditional folk music and later came back to Bobby and said, you know, I now see what you mean."
On this point, she went on to say that "There this interplay between jazz and the rhythms of traditional folk music, especial in European Jazz. Folk music can be incredibly rhythmic and folk music is all about narrative and that is something that influences me greatly, I love stories, I think it's something that we all love and even without words folk music can tell a story. So regarding my own music, it may not be immediately visible musically but it is there."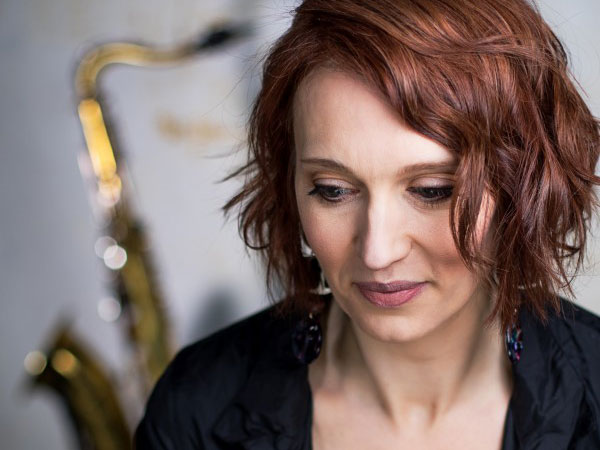 Josephine's musical activities are not limited solely to the trio, as a member of the London Jazz Orchestra she has also expanded her activities in composing for large ensembles. The London Jazz Orchestra is an ensemble where all of its music is composed and arranged by the band's members. She stated "After being in the band for a few years I thought, well, I better get going then and that I did. I've written somewhere between eight and ten pieces for the LJO and this led to me wanting to start my own jazz orchestra. I'm currently working on writing music for the project but with the addition of French Horn and a permanent flute chair." Influenced by the compositions of US-based composer and arranger Maria Schneider, the music Josephine is writing for this project is not the traditional swing band music. "It's hard to describe, but there are a lot of classical influences there. Let's just call it contemporary large ensemble music. I'm very focused on Orchestration rather than just instrumentation, I'm looking for colours and what you can do with them."
As we discussed this project more, I asked Josephine if she intends to play in the ensemble and direct from the sax chair or if she intends to just conduct the ensemble. "Well, the plan is to conduct rather than play. Because of the way I've written the music I feel it needs a conductor, there's a lot of rubato, a lot of pauses so I'm happy to not play and just conduct, although that's not something I've done a lot of so we'll see how that goes."
Josephine also holds a doctorate in essentialist Philosophy and Psychology. Having long held an interest in this field in 2011 she felt the need to return to academia. In the initial phase of her study she was able to combine the study with her performance schedule however toward the end the study became so intense she found herself playing less. After graduating in 2014 she started to work in the field however after a short time the need to play once again took the upper hand. After returning to the life of a full-time musician Josephine found that due to the insights she had gained through her study she now felt she had a different relationship with the music.
Our discussion of this led to us speaking about the art's in general and specifically how the arts are viewed in today's digital age. Josephine is of the opinion that the digital age has led to a general sense of apathy in many western cultures regarding the arts. "It appears the arts don't seem to matter to people, I think it's a bigger thing where really nothing matters to people there is a slightly nihilistic sense around everything is available because of the digital revolution and everything is instant. There seems to be a lack of wanting to be with something that you have to get involved with and listen to and immerse yourself gradually. The arts almost require you to immerse yourself in something for a longer period of time rather than just the 30 second Netflix promo. On the other hand, I believe there is a need in western culture to see something creative, spontaneous and meaningful and therefore there are audiences for the arts. The challenge we have is finding this audience."
With this in mind, Josephine and Satori will be presenting the album live at the Vortex in London on the 4th of December. Having heard the album, I can say with confidence that it's bound to be a great night of contemporary jazz. For those who want to take home a copy of the album, Josephine will have a supply of both the CD and Vinyl versions of the album for sale.
Gig details are listed below.
Date: 4 December 2018
Venue: Vortex Jazz Club | 11 Gillett Square, London, N16 8AZ
Time: 8:00pm
Tickets
T: 020 7254 4097 (Mon-Fri 12-6pm)
E: info@vortexjazz.co.uk
Or visit the venue's website here.
Find out more about Satori at the Whirlwind Recordings Website.
More information on Josephine Davies can be found on her website.
Photo's © Tor Hills & Rob Blackham All rights reserved.
Last modified: September 29, 2019