Last week saw the release of Bassist Michael Janisch's 6th album as a leader, Worlds Collide. To mark the occasion, Michael will also premier his new UK-based band which showcases some of the finest performers on the scene today: Nathaniel Facey on alto saxophone, George Crowley on tenor saxophone, Rick Simpson on piano/keys, and Shane Forbes on drums.
Tirelessly active as a solo artist, session player, composer, producer and record label owner across the British, US and European scenes, Janisch recalls the beginnings of this creative shift in direction. "At the 2017 EFG London Jazz Festival, a triple bill of Whirlwind bands was showcased by Serious at Rich Mix, where I was thrilled to premiere a sequence of new music that I'd been writing. The original tour (mainly in the UK) featured this core band who had all come over from New York; but excitingly, as a project recording, it now provides a springboard for me to develop and perform these and upcoming compositions with other line-ups, including the next phase with fellow London-based artists. The influence of living in the capital, over the past fifteen years, has crept into my musical being, so I see this new era as a big transition."
The official launch concert will take place at Kings Place in London on Sept 27. Prior to this the band will head to Scotland for two dates before returning to the UK for a concert at the East Side Jazz Club Birmingham and on to London for the official launch at Kings Place. Later in the year the band heads out to Spain and tours extensively in 2020. The September tour Dates are listed below.
24 September 2019: Blue Arrow, Glasgow.
25 September 2019: The Jazz Bar, Edinburgh.
26 September 2019: East Side Jazz Club, Birmingham.
27 September 2019: Kings Place, London (Official Album Launch)
More Information can be found on Michael's website.
Editors Note: Keep an eye out for the Autumn edition of the Jazz In Europe Magazine for an in-depth feature on Michael Janisch.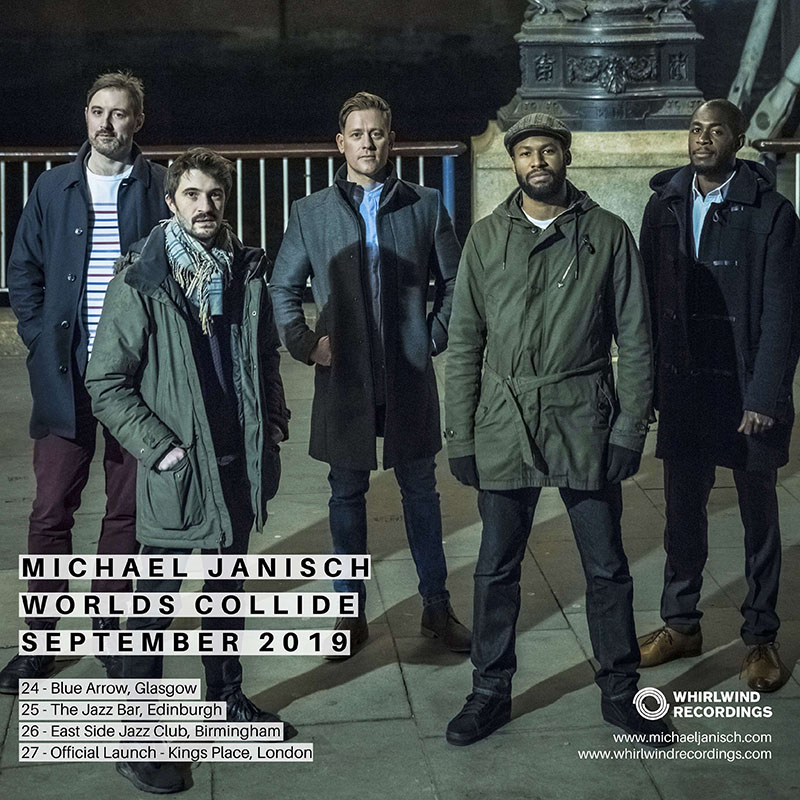 Last modified: April 25, 2020