Super = adjective:
Very good or pleasant; excellent
Synonyms: excellent, superb, superlative, first-rate, superior, outstanding, remarkable
Uhm, how those words ring true!  With arrangements by London-based saxophonist Alex Garnett, who is also normally one of the members of the famous Ronnie Scott's Quintet,  the London Super Sax Project filled the Ronnies stage, and quite rightly so, as the whole band amounted to quite a few musicians, namely:  Alex Garnett – leader/ baritone sax; Nigel Hitchcock – alto sax; Sammy Mayne – alto sax; Graeme Blevins – tenor sax; Brandon Allen – tenor sax; Freddie Gavita – trumpet;  Sam Burgess – bass;   Rob Barron on piano; Ian Thomas – drums.
Parker, or "Bird" as his nickname would go, was and still is an iconic jazz man, influencing all sorts of musicians and composers.  His legacy is one of genius: "bepop" would not be the same again.   Tempos, techniques, tones would all be altered and go through an incredible process, the music that came out of this would resemble the speed of a bullet train.
Admittedly, Parker is one of my heroes, and so what better reason than to witness Garnett's London Project? The London Super Sax Project is made of high calibre musicians, as mentioned above, but these ones excelled on the night: Freddie Gavita on trumpet, Rob Barron on piano to Brandon Allen on tenor sax.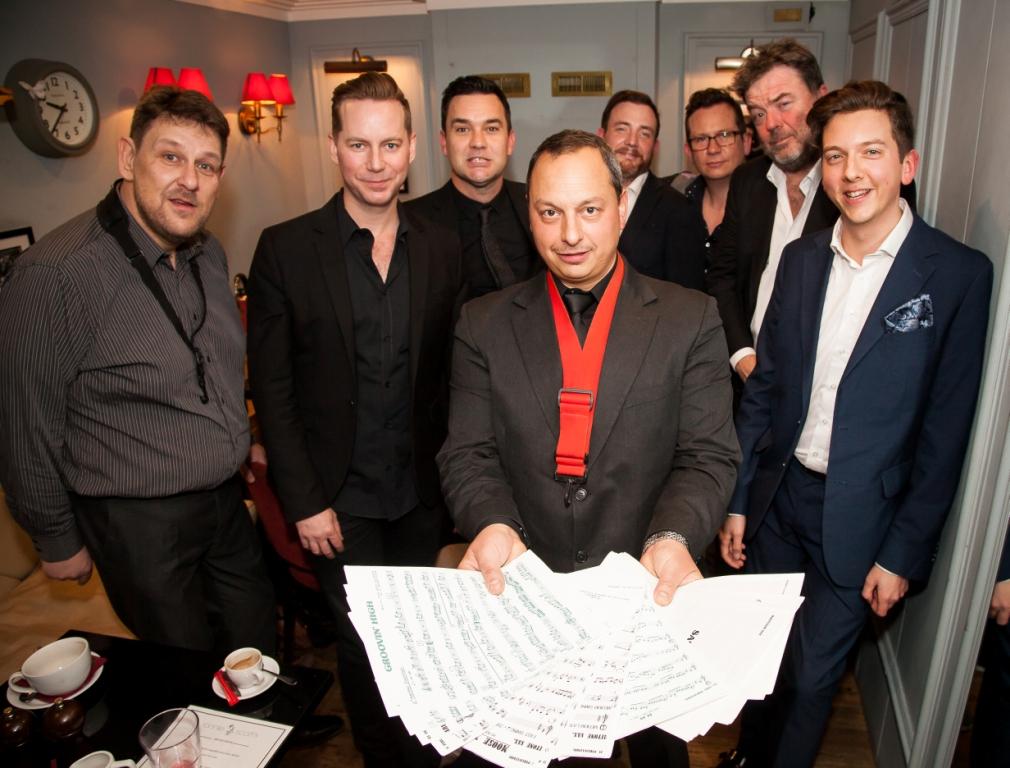 Pieces like "Groovin high", "Moose the Mooche" and "A Night in Tunisia" were just a few of the ones offered on the night.  To watch the musicians play at such fast tempo, like in "Moose" (which is a quarter note: 224.  Now… without getting too technical, let it just be known that that IS SUPER FAST!), their fingers flying, the music sheets being turned so fast, at times, we, in the crowd, wondered they were going to go flying all round the stage rather than stay put on the stands.
On another, "Ko-Ko", a 1945 composition, the audience was delighted to witness the most audacious duel ever: Nigel Hitchcock and Sammy Mayne were brilliant.
Alex Garnett, directing the band AND entertaining the crowd with his own jokes and anecdotes about Parker's life and career,  interspersed with some personal stories, too, made the evening run even faster to the end… à la Bird, I guess, and when the popular standard "A Night in Tunisia" was played (the piece written by Dizzy Gillespie, one of the guys "Bird" is often associated with), there was delight and applause.
The London Super Sax Project was an alluring and opulent show which made everyone wish for more!
Words:  Erminia Yardley
Photos: Carl Hyde 
Last modified: July 15, 2018