Jazz pianist/vocalist Theo Jackson returns to St James' Theatre Studio in London on Saturday 18th April to launch the UK release of his album Shoeless and the Girl.
It isn't often that an artist comes along as inventive and thoughtful as Theo Jackson,who can perform with such absolute eccentricity and unpredictability. His performances are always filled with panache and a key component… a sense of fun.
Jackson's thoughtfulness and eccentricity is born from his desire to solve his musical muses. "Before I even had a piano lesson I was trying to write songs. I would sit at our keyboard at home and poke at the keys; I would work out patterns and fit words and melodies".
Featuring fresh and original songs drawn from the imagination of a natural Jazz troubadour, Jackson's songs have an ethereal, other-worldly quality and yet they are grounded in reality. Over the last two years. Jackson has been making waves on the live music scene performing to sold-out audiences at jazz clubs, venues and festivals including the Love Supreme, Cheltenham and EFG London Jazz Festivals.
Joining Jackson are Leo Richardson on tenor saxophone, Huntly Gordon on double bass and Marco Quarantotto on drums. With this line-up, expect an evening of the unexpected.
Details:
Date: Saturday 18 April 2015
Time: 8:00pm
Venue: St James Theater – Studio
Address: St. James Theatre | 12 Palace Street | London | SW1E 5JA
Tickets: stjamestheatre.co.uk
New Album "Shoeless and the Girl" Now available Here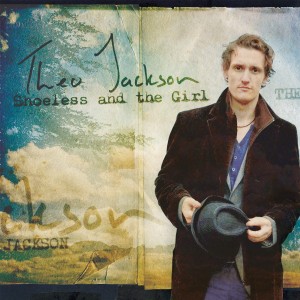 Last modified: July 15, 2018