Guitarist Yotam Silberstein, living in Brooklyn since 2005, and racking up credits over the years with The Heath Brothers, Roy Hargrove, James Moody, John Patitucci and many others, offers up a powerful representation of, and testament to, his ongoing love affair with global musical folklore.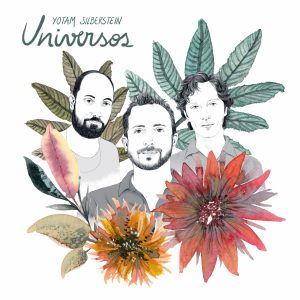 When speaking of Silberstein's 2019 recording, "Future Memorie" it was said: "It's common these days for jazz musicians to record an album and share it with the world…Far more impressive is to record the world and share it in an album." Sticking to this philosophy Silberstein has hit another one out of the park with his new recording, his seventh as a leader, Universos, available November 18 on the Jazz&People label.
Silberstein has always proclaimed that he feels strongly, in parallel to his penchant for jazz, a profound attraction for folklores, which has led him to document and to assimilate numerous musical traditions with a near-anthropological meticulousness. His talent and his guitar-playing have enabled him to assimilate both the seeds and fruit of numerous global musical traditions, always at their very sources, encountering musicians on his voyages who are open to sharing and exploring with him. For example, a candombe procession Uruguyan musicians took him to during his last visit to Montevideo; Brazilian peers who invited him to choro clubs in São Paulo, and after playing together, declared him a "chorão" (one of their own). In 2019, Silberstein was even invited to Brasilia to celebrate the twenty year celebration of the Clube do Choro, an institution dedicated to preserving this music.
On Universos, Silberstein's presents eleven original compositions based on his experiences on voyages around the globe, influenced by musical traditions of Brazil (including Choro, Frevo and Samba), Argentina, Uruguay, Venezuela, Andalousia, the Near East, as well as blues, jazz, and rock. The album also displays Silberstein's exceptional talent, whose guitar playing delivers this universe of music to our ears. Ken Micallef stated in his review of Silberstein's last album "His tone dark and lush, his music struck through with passion and intimacy. Silberstein's soulfulness is tempered by a seriousness that gives his music tremendous weight, as his innate talent burns through every bar… A true polyglot with an adroit skill set, Silberstein is on a journey to watch."
Universos features Silberstein's Trio with Brazilian pianist and accordionist Vitor Gonçalves, and the Israeli drummer and percussionist Daniel Dor. Special guests are, Israeli flutist Itai Kriss, Argentinian multi-instrumentalist/composer Carlos Aguirre, and the Swiss harmonica player Grégoire Maret.
Yotam was very open about the material and took the time to explaine the inspiration behind the music included in the set. For example "Brooklyn Frevo", the frevo rhythm originates from Northeast Brazil, and the State of Pernambuco in particular, this rhythm that Silberstein admits the he is addicted to, inspired the Brooklyn-based guitarist for this composition, which features Itai Kriss' dancing flute and Valerio Filho on the pandeiro. "Dada" is dedicated to drummer and percussionist Daniel Dor, a longstanding accomplice of Silberstein's, and a subtle and sensitive musician who shares the guitarist's passion for the world of rhythms.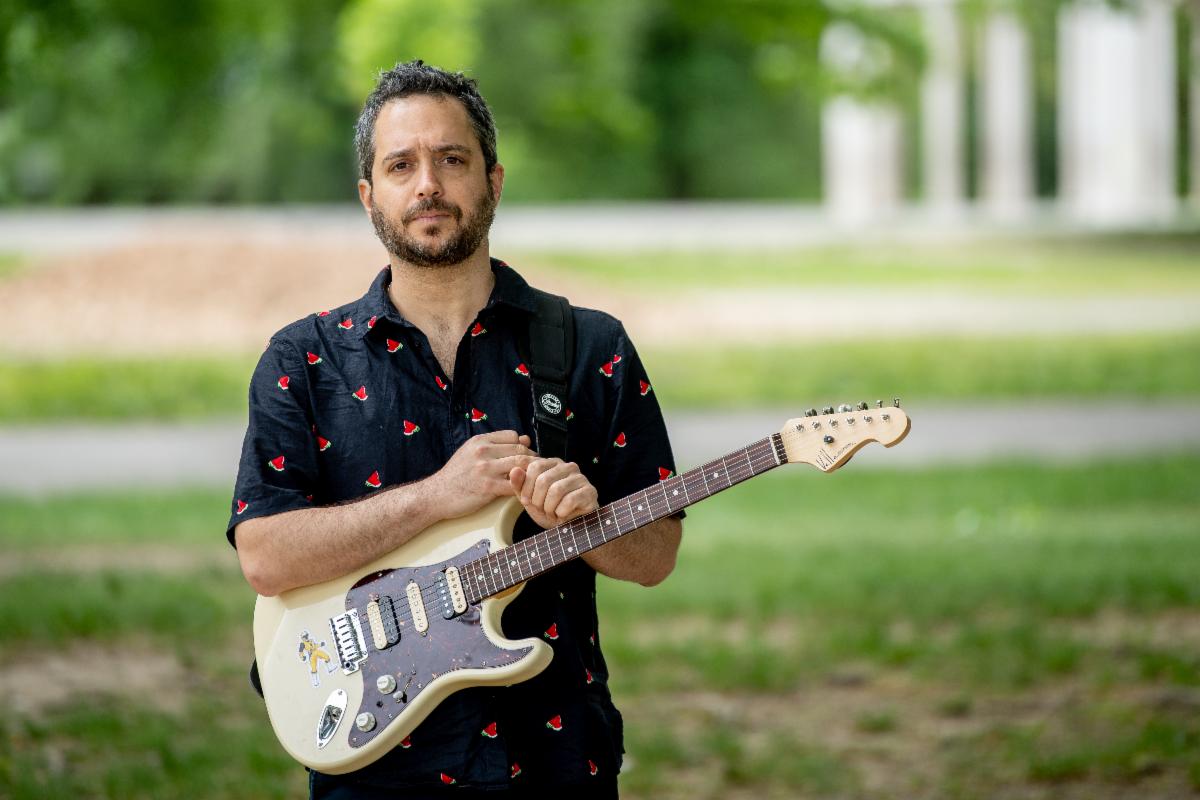 Silberstein explained that "Samba pro Vitor" is a homage to pianist and accordionist Vitor Gonçalves, and based on a samba worthy of Rio de Janeiro. It is a grand gesture of friendship to the musician to whom I owe much for his knowledge of Brazilian culture.
"Requiem for Armando" is dedictaed by Silberstein to two of his heroes who passed away during the Covid pandemic, Diego (Armando) Maradona, and Armando Anthony "Chick" Corea, who through their virtuosity, their talents and their panache, inspired him, and made him dream. "Etude #2" (merengue) was originally composed as a study for guitar technique, this piece is based on a merengue rhythm from Venezuela. "Parana (Entre Rios)" is named after the city in Argentina where the guitarist spent a great deal of time with his friend and musical accomplice Carlos Aguirre, this song is inspired by the traditional chamamé rhythm highly popular in the Argentinian province Entre Rios.
"Candombe para Ruben Rada" is inspired by the legendary Omár Rubén "Negro" Rada Silva, the percussionist, composer and singer who popularized the candombe by blending traditional rhythms played on Uruguyan tamboriles drums, with rock, pop and jazz. Carlos Aguirre is featured here, playing four different percussion instruments. "Chorão" a self-portrait and a celebration of Silberstein's love for Brazilian choro. Itai Kriss is featured on alto flute.
"Safta" is dedicated to Silberstein's grandmother who died at the age of 96, this nostalgic duo with Vitor Gonçalves and is a very moving waltz. "A Night in Sevilla" Silberstein says is a composition validates the friendship between himself and the Sevillian guitarist Dani de Morón. It demonstrates his attachment to the flamenco tradition and represents the collaboration between these musicians that was put on hold by the global pandemic. The final track on the album is "Tal and Gil" and is dedicated by to his sons, this lullaby concludes the album in a lovely way, thanks in particular to Grégoire Maret's superbly emotive harmonica playing.
Track Listing:
Brooklyn Frevo | 2. Dada | 3. Samba pro Vitor | 4. Requiem for Armando | 5. Etude #2 (merengue) | 6. Parana (Entre Rios) | 7. Candombe para Ruben Rada | 8. Chorão | 9. Safta | 10. A Night in Sevilla | 11. Tal and Gil
Line-up:
Yotam Silberstein (guitar) | Vitor Gonçalves (piano, accordion, keyboards & synth-bass) | Daniel Dor (drums & percussion) | Itai Kriss (flute on track 1, alto flute on track 8) | Grégoire Maret (harmonica on track 11) | Carlos Aguirre (percussion on track 7) | Valerio Filho (pandeiro on track 1 & 3)
Release Date: 18 November 2022
Format: CD | Digital
Lable: Jazz & People


New Release Spotify Playlist
The Jazz In Europe New Release playlist features tracks from the new releases featured on Jazz In Europe. Updated weekly, this playlist is the perfect place to discover new music from the leading jazz musicians currently on the scene. We hope you enjoy this selection.
Last modified: October 18, 2022