Benelux-based duo Emilia Vancini (voice) and Augusto Pirodda (piano) are releasing their first album on the 30th of May, after a collaboration of more than a decade. Additionally, to allay curiosity, a pre-release single will be released on streaming platforms on the 9th of May.
The album features a collection of jazz standards and is the result of a 9-hour's live studio recording, completed over the space of a year. For this album, the two decided to meet in the studio to play the jazz standards that they both know and love, with the idea of making music in the moment. While recording, they discovered the fun of not programming or arranging the songs beforehand, but of letting their intuition go instead.
"And if you fall, you fall" is a compendium of improvised jazz standards between voice and piano. Introduced through a mutual friend at The Hague's Royal Conservatory, the pair follow each other's lead and instinctively develop their own lingua franca across traditional songs they both know and love, culled from Emilia's extensive repertoire of around 300 jazz standards. Its title – taken from Johnny Burke's lyrics in Jimmy Van Heusen's 'But beautiful' ("beautiful to take a chance / And if you fall, you fall / and I'm thinking I wouldn't mind at all") – is a poignant reminder of challenges we all face and expectations of perfection, yet offers positivity and comfort in being yourself and living in the moment.
Recorded in The Hague's Happy Bird Studio – the album forces the mind to pause and embrace the intimacy of every note. Emilia said when asked about the recording: "We really enjoyed the spontaneity of the process and the imperfections just add to the authenticity."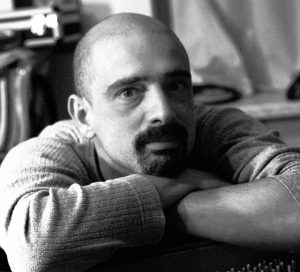 'Just Friends' takes down the tempo and offers a unique singer's perspective, as Emilia's own interpretation of the words and feeling created by them adds a sorrowful twist to its regular upbeat swing and her vocals are expressive, like Joni Mitchell singing with evocative tones of Helen Merrill in a smoky New York jazz joint in the '50s.
'Ruby My Dear' nods to the song favoured by Emilia's beloved Carmen McRae, while Augusto's own experimentation turns the grand piano to percussion by playing the strings inside and beating its wooden frame. Meanwhile, Emilia brings each track bang up to date by injecting it with her personality and rewriting lyrics. "The lyrics of 'If I Were A Bell' were supposed to be: "that's the way I've just got to behave" but I couldn't bring myself to sing that, so I changed them. Some '30s standards have words like 'swell' which don't capture the right emotion for me. As a singer, I feel very privileged to be able to use lyrics as well as harmony and melody to convey meaning."
Track Listing:
1. Some other time (solo voice) | 2.You're my everything | 3. When I fall in love | 4. On the sunny side of the street | 5. I love you | 6. If I were a bell | 7. Ruby, my dear | 8. There is no greater love | 9. But not for me | 10. Just friends | 11. Some other time (reprise)
Line-Up:
Emilia Vancini, voice | Augusto Pirodda, piano
Release Date: 30 May 2020
Format: CD | Digital | Vinyl
Label: Independent Release
Last modified: June 21, 2020