Recently Israeli pianist Nuphar Fey released her latest album on the Belgium based Hypnote label titled "Serenity Island". Recently I had the pleasure of reviewing this album and after reading the accompanying press release I felt the urge to reach out and find out more about Nuphar and her music. I hope you enjoy reading this as much as I did speaking with Nuphar from her home in Israel.
Andrew Read: Hi Nuphar, Thanks for taking the time to speak with me. I'd like to start by asking a little about your musical background. I understand that your background is in classical music. How did you find your way into the jazz world?
Nuphar Fey: Hi Andrew, thank you. Yes, that's right, I actually started with the Violin when I was 4 years old, and moved to the piano when I was 5. I come from a family of classical musicians, and had a super intense classical music training with so much love and understanding for this music. I was utterly immersed in the compositions, sound, technique, all the way up until I finished my Bachelor of Music degree actually.
I have improvised from a young age, I used to write songs and then compose the melodies and harmonize them and then just sit at the piano and sing for hours. I also loved experimenting with choreography and improvisation in dance, and to write poetry. I mention it because, in retrospect, it all seems related to me, I think I have always been looking for my own way to be creative in places where I felt very free. And in the end, I found that in Jazz, which for me is the ultimate freedom.
My connection to Jazz happened gradually once I started to look outside the classical world. I felt a growing urge to speak with my own voice. Someone put a Brad Mehldau album in my headphones, from there I discovered Avishai Cohen, Oscar Peterson, Sonny Rollins, I was hooked. I just felt it was so alive. I remember walking the streets of Madrid with my headphones on, listening to Oscar Peterson and singing each note with him out loud, in this excitement of discovery.
The last switch to go on for me was when I realized that I could be this classical music/ contemporary jazz hybrid and throw whatever I wanted into the mix. This realization thrilled me, it was a long road for me to feel that everything was connecting in a homogenous way that I could call my own. Today I love the fact that I can incorporate all of these influences in my music.
AR: You did your masters in music at Codarts Conservatory in Rotterdam here in the Netherlands. This seems an interesting choice, what prompted this choice?
NF: Well, it's a beautiful school! Actually, that one is interesting, my time there was the vessel between what was before for me musically and what would become. I started there 2 years after I finished my classical music bachelors, and after I had lived in Madrid (Spain) for a year exploring Flamenco-jazz and free improvisation. At that time, I was deep into the connection between different world music traditions and Jazz. Flamenco was the first style I delved deeply into, I just fell in love with it. So, I moved to Madrid for that, and after the year there I wanted to explore all these options more seriously, and also take my time with traditional Jazz.
At Codarts, they have this excellent school split into three basically; one of them is the WMDC (the world music and dance center), and in another two are the classical and Jazz departments. When I first came to the school, they gave me complete freedom to explore in whichever way I wanted, I was like a kid in a candy store. There is a concentration of musicians there from such a variety of cultures, we were experiencing a lot of crazy combinations. It was so inspiring for me. It was a fantastic experience, an amazing couple of years.
AR: I recently had the pleasure of hearing your new album, and I hear a great deal of influences in the music, from classical through to elements of World Music. Can you tell us a little about the concept behind the compositions on the album?
NF: I feel this album is a child of the experiences that I had over these years of transition, and the layers of influences express that. I traveled quite a bit in the years leading to this project, and I wanted to give voice to the impressions I had from the places that I lived in.
I think you can really hear in the album this variety of reflections, molded somehow into one voice. And that end result was my dream when I started walking this road. This was the sense of freedom for me. I hope the music gives a sense of freedom to whoever listens to it as well.
AR: The press release for the album stated that "The music contained on the album…. documents the impressions and experiences of the pianist during her travels through several European countries, Israel and deep life-changing experiences." So you know I'm going to have to ask you about that?
NF: I guess what were the countries and what were the profound experiences? Let me start with Geography: I began to actually compose the music in this album in Berlin, where I lived for a few months after Rotterdam (so by that time I was after living in Jerusalem, a couple of months in London, Madrid, and Rotterdam). I didn't know it was going to be an album at the time, I didn't plan for it. Suddenly the music just started to arrive, so I took out a pencil and started to sketch it. I was in NYC for a bit after that, and then I moved to Tel Aviv, which is where I founded the first ensemble version for this project and composed the rest of the pieces over a couple of years. It's a very unique way to compose an album, in retrospect. I don't know that this will ever happen again, it was a one-time combination of events.
As for the profound life experiences, these years were of growing up in the world and discovering who I am. A big love, a heartbreak, traveling alone to many different places, going to live outside of Israel, and away from everything that I knew for the first time.
My father died of cancer shortly after I finished my bachelor degree, and it was a story that changed me immensely. I understood then that life ends, not conceptually but very real. And I saw with my eyes what it meant because I was in the room with him. That changed the way I looked at living.
Since he died before I started this road to create my music, he never knew this side of me, and that notion accompanied me at various times during this process. Time and relationships and what they meant. The last two pieces of the album – At Sea and Dream are dedicated to him and this experience. It is actually one long track technically separated into two, and so there is something that is cut in the middle as well as being a part of one complete thought. At Sea is for him, and Dream is the afterlife, it's the place where all the people that I loved and who have passed, and people who I never knew and have passed, reside. It's the spiritual closure for my experience, and it is where I feel it also becomes very much universal.
AR: The album was recorded with a standard Piano Trio format with the addition of Rony Iwryn on percussion and Telalit on cello. I thought this was an interesting choice and somewhat "Out of The Box" for a jazz album. What was the thinking behind this choice?
NF: Thank you. Yes, it was vital for me to have an open field of creation, no boxes, and that decision which I made at the beginning really allowed the rest to happen. I just put in the music whatever I felt needed to be there, no limitations. And I went (still do) a lot by the drive of the expression, whatever needs to be expressed and what feels like the best way to express it; that's what leads me, a genre not so much. Genre is my color palette.
The decision to add Rony came from wanting to have a vibrant drum-percussion section. I wanted to go really deep into different sounds and have a rich variety of colors.
Gal Petel is a very creative drummer, I always felt like he is drawing a little bit with the sounds while he plays, so that was an excellent basis for it. And Rony is phenomenal, he is originally from Uruguay, and he has a massive selection of instruments from different places, also homemade. I could also experiment with him using soundscapes that I wanted to add; like you can hear the wind and the water which we did live, it is actually played. So just a lot of color, a lot of imagination.
With Telalit it was very clear to me that she will be in the album. I grew up with her cello playing in the house (as we are sisters) and when I started to compose for trio, I used to write these impossible phrases for the bassist, trying to achieve that expression (he wanted to kill me).
Having Telalit add her sound to this music was a privilege, because her imprint is so one of a kind in its warmth and melodic expression, and she has unique ideas and a very sharp ear. She also has her own combination coming out from classical music into production, pop, folk. To have this lush orchestral sound combined so naturally in a jazz piece could be done only by her. She also did voices in the pieces on the first part of the album. The entire work process with her was so creatively fluent and I was deeply inspired by the result.
Also worth mentioning that we created the 3rd piece in the album together (Long Road to Serenity Island for piano, cello and voice). Unusual for a jazz album, I guess, but it is so natural to have it as part of the story. I think in the end everything just fell into its right place.
AR: I recently reviewed the album for this platform and loved the layered approach to the recording. Tell us a little about this aspect of the production process?
NF: The concept of layering came out of the wish to give an outlet to every voice that I heard in my head. I wanted to create a story that was told by one character, which can be the tiniest and most delicate, and also grand and empowered. After recording the trio, the playing ground began and I am so happy for that choice because it was a celebration for the imagination.
My two personal highlights for this is the sudden string orchestra break in the middle section of In the Fall, and the last section of Smooth Sailing where I recorded a Rhodes solo over 4 layers of piano. Ah, also the fugue-like piano solo in Rainy Mondays, created with 5 layers of piano. It's a tribute to Bach, one of my greatest inspirations.
AR: I understand that in Israel, like most other places on the globe at the moment, people are on Lock-down due to the Corona Virus out-break. Tell us what you've been doing during this bizarre period?
NF: Yes, that's right, and actually, the lockdown started just a few days before the album was released. It was strange, I wasn't sure at first how to react to it, or what to expect because these are such unusual circumstances. But so far, I was just pretty immersed in the experience of time changing shape and having more ability to connect to people through social media. Reach out to the audience in a different way, find creative ways to make the music accessible.
I find it to be a useful, meaningful moment so far. I'm starting to work on more projects that I wanted for a while now to do, like creating music for film and developing the ideas for the next album. I also connect a lot with nature, which is all around me where I live, and with the people who are close by. That's a blessing.
AR: You mentioned that you have been reaching out to some visual artists to collaborate online. Can you tell us a little more about this?
NF: Sure. I had this idea at the first week of the lockdown, I felt that we are all in the same situation, so we are very much connected – which is unusual to have at such a global scale. And on the other hand, we cannot reach each other physically. So, I wanted to create virtual collaborations through the music. I reached out to artists that I already knew, and to new ones through Facebook creative networks, and some collaborations started to take shape. We are going to have video clips of some pieces in the album in the form of live installation, drawing, and animation. I'm going to post these on my social media pages, and my website so stay tuned. I believe some beautiful things will come out.
AR: How about composing, what can we expect?
NF: I'm working on new things, also music that I had in my head for a while, and didn't have the time to really dive into. There might be another album ready to go out at the end of this pandemic, let's see how long it will last.
AR: So, to finish up, I'd love to know what's on your "Bucket List?"
NF: Wow, good one! I'll concentrate on music otherwise this will be too long. Let's see – To get as much music out there in the world as I possibly can. To compose, record, and release in massive amounts.
To compose for great cinema, I'd like to have the experience of sitting in a crowded theater watching a film which has my music as a soundtrack. Cinema is an art so close to my heart.
To perform my music in a huge classical hall on a perfect Steinway piano for an open-minded audience. A hall that might not have hosted a jazz concert before. That would be completing a circle for me.
Work on an album with Manfred Eicher for ECM records. Play a two-piano session with Brad Mehldau. If that ever will happen, I think my brain will probably become physically wider. Create something together with Olafur Arnalds.
Spend a few months living in Japan and hopefully incorporate something of that culture into my music. And in general just see the world, be in the world.
I would also like to climb a really beautiful, high mountain. One of the extreme sport trails. That one has nothing to do with music, I just really would like to do that.
AR: Thanks Nuphar for taking the time to speak with me and I hope after all this craziness we are experiencing in the world at the moment has passed that we will see you on stage back in Europe. All the best and sucess with your new album.
NF:Thank you Andrew, it was a pleasure speaking with you. I look forward to performing again very soon.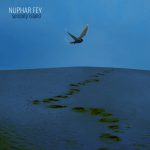 Nuphar Fey's new album 'Serenity Island' is now available on Hypnote records and can be found on all the usual platforms. You can stream the album direct on spotify:
Photo Credits: Peter Vit, Yossi Zweker and Sven Scholten
Last modified: April 26, 2020