'It's not about standing still and becoming safe. If anybody wants to keep creating, they have to be about change' Miles Davis
Led by the formidable talent that is Jemma Freese, 'The Beast in the Blueprint' is the second album from the UK based, Freese Trio. Partially funded by the excellent Manchester Jazz Festival's hothouse talent scheme and recorded in Leeds, this album has seen huge support across the UK. The trio has been working the Northern festival circuit with performances at Lancaster Jazz Festival, Marsden Jazz Festival, Manchester Jazz Festival, Salemango Festival Leeds and Resonance Full Moon Festival.
The traditional Jazz listener will undoubtedly question whether this is Jazz. The continual desire to try to fit things into a box, never seems to go away. It is, of course, essential for us to study, love and adore the great Jazz legends and their history, but we must also look to the new and the unheard of – the brave and the daring. Originality is easier said than achieved in the world of tick boxes and categories.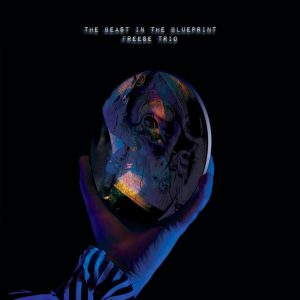 'The Beast in the Blueprint' crosses many genre boundaries and the term 'Dark Jazz' has come up, which is a new genre for me, but I do quite like it as it conjures up many thoughts. Jemma describes her music as 'a blend of triphop, electronica and grunge to create a new genre of darkness'. If Jazz is a world where you can express yourself freely, delve into the depths of your soul and communicate this through words, notes and rhythms, then this album is definitely Jazz. The emotions released in this album show bravery, intelligence and a fascinating blend of grooves and genre-bending. I am reminded of many artists while listening to this – Patti Smith and Kate Bush immediately came to my mind, along with some Massive Attack. As a lyricist, Jemma produces exceptional lines throughout the album and the imagery she has achieved through her words, opens the door to the audience and allows us to relate in our own way:
'Plastic bags full of memories, hanging from silver hooks that wink'
The album deals with trauma using a variety of methods to portray the emotions felt when living with PTSD. Jemma explains that 'Each composition delves into inner demons and truths that allow the audience to be reflective and gives them space to experience vulnerability. Each track tells its own story, with an underlying thread tying it all together' The ten tracks on the album for me, had an anticipatory affect, waiting for each moment and wondering what would come next. The continual changes in feel and groove mean that you never know what to expect – in a good way. Stand out tracks for me are 'Eat your Heart Out' 'Pleasure Island' and 'Black Gravity' mainly because I especially liked the rhythms on those tracks.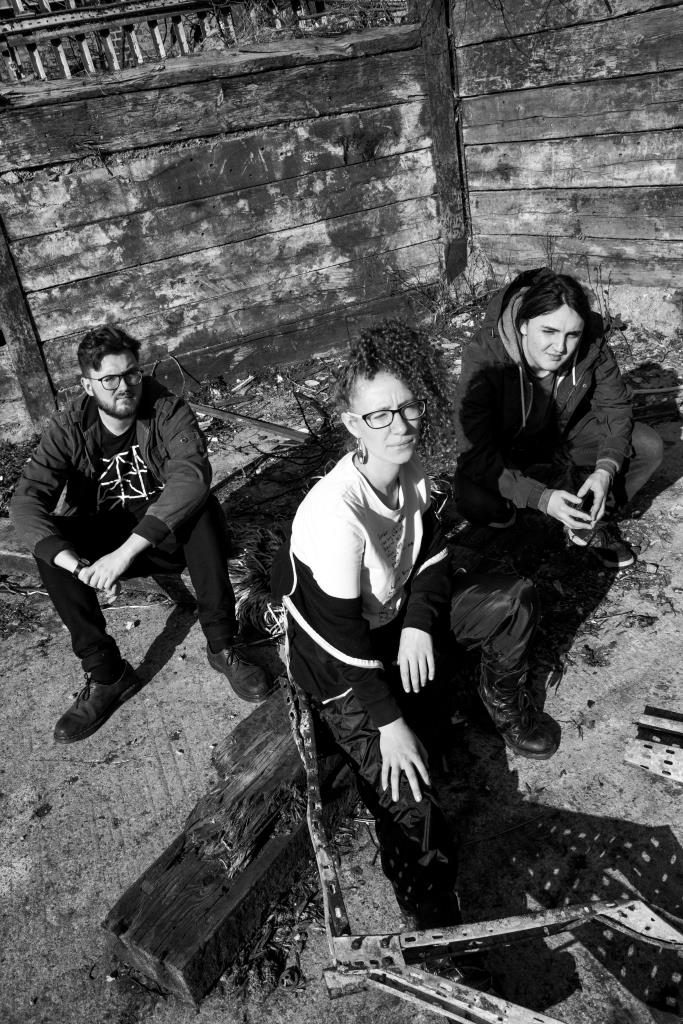 The trio all met while studying at the Leeds College of Music and the Northern Jazz scene has produced some incredible artists and are true lovers of supporting emerging talent and finding originality. I must also add, that Jemma is part of the Free Jazz, all-female collective and award-winning J Frisco who recently played with Blow The Fuse and the Alison Rayner quartet as part of the London Jazz festival. The talents of these incredible women continually astound me.
The Freese Trio are definitely ones to look out for and are shaping an interesting original sound. Artistry and honesty are the way forward and Jemma Freese is demonstrating this in abundance.
ALBUM CREDITS
Keyboards, Vocals & Composer: Jemma Freese
Bass & Electronics: Chris Sellers
Drums & Percussion: Theo Goss
Recorded, Mixed & Mastered by Jack Davis
Recorded at: Sundown Studios, Leeds
Album Photography: Megan Callan
Album Artwork: Becca Jones
Senior writer: Fiona Ross
Photo credits: Andy Bedford
Last modified: January 15, 2020