Pianist, Carsten Dahl released his latest album titled "Painting Music" today on ACT Records. The eight covers on the album range from a Danish folk song to Miles Davis' "Solar", plus two original compositions written collectively by the band. The trio welcomes the listener into a magical realm. There are always strong melodies here, ushered in gently, which Dahl then takes over with his inexhaustible ingenuity, and the Trinity Trio transforms through joint improvisation into something inherently original. This is a musical painting which will never fail to fascinate and to captivate.
The tunes are instantly recognizable: well-known standards such as "All The Things You Are", "Over The Rainbow" or "Autumn Leaves". And yet the listener always has the impression of hearing something completely new. On "Painting Music", Danish pianist Carsten Dahl gives his own take on some of the great classics of the jazz repertoire in a way that is highly personal, resolutely individual and completely revelatory.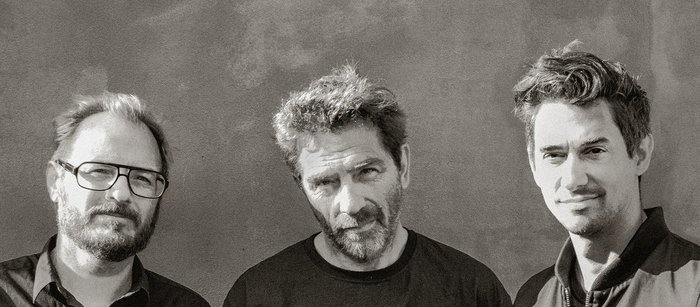 Born in 1967, Dahl has been one of the outstanding jazz pianists in Europe for many years. He came to instrument very late, however. He started on the drums as a nine-year-old, by the age of 12 he was already well advanced towards becoming a professional, and at 18 was admitted to Copenhagen's renowned Rhythmic Music Conservatory, where his teachers included one of the greats, US drummer Ed Thigpen. And it was only during his time at RMC that he switched to piano – an instrument on which he had never had a single lesson before that time. So Dahl started his studies all over again, first with J?rgen Nielsen, then with his mentor Butch Lacy, whom Dahl still considers to have been his most important influence.
Carsten Dahl's had good reason to want to connect with art as a primordial force because the scale of his talent was obvious from the outset of his career. His first band project Embla was a sensation on the Danish jazz scene. Then followed an intense period with countless collaborations. Dahl had great success with his own projects, not only playing with major local and Scandinavian figures such as Arild Andersen, Jon Christensen or Cæcilie Norby, but also with international stars like Didier Lockwood, Dave Liebman and Wynton Marsalis. In a career spanning more than 25 years, Dahl has played on more than 250 CDs and produced more than 30 of his own.
line up: Carsten Dahl, piano | Nils Bo Davidsen, bass | Stefan Pasborg, drums
Release Date: 11 October 2019
Format: CD | Digital
Label: ACT Records


New Release Spotify Playlist
The Jazz In Europe New Release playlist features tracks from the new releases featured on Jazz In Europe. Updated weekly, this playlist is the perfect place to discover new music from the leading jazz musicians currently on the scene. We hope you enjoy this selection.
The best way to keep up to date with all the latest releases is to follow us on Spotify. Just click the button below.
Last modified: October 12, 2019