Peter Jones's biography of American jazz singer Mark Murphy was published in March 2018. Here he reflects on the process of writing the book, and the deep influence that Murphy has had on jazz singers across the world.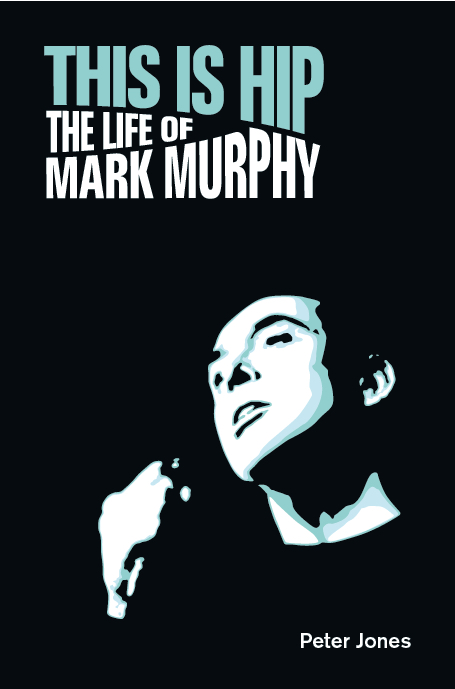 In October 2015 I was at home in London listening to Jazz FM when I heard that Mark Murphy had died. The great American jazz singer had only recently edged on to my radar; as a jazz singer myself I'd heard one or two songs he had made famous, particularly Stolen Moments, and I'd begun performing them. As time went on I discovered his versions of other tunes, like Freddie Hubbard's Red Clay, Tadd Dameron's If You Could See Me Now and Sonny Rollins's Doxy, and started singing them too.
It seemed pretty clear that Mark Murphy was a bebop specialist. And yes, there was also a cool, finger-snapping hipster quality to him. He was certainly a lot hipper than most other male vocalists I'd heard, with the possible exception of Jon Hendricks.
On the day Mark died, Jazz FM played a ballad of his that I'd never heard before – Our Game. They carried on playing it over the week that followed. It was the most spellbinding thing I'd ever heard. I found out that it came from an album called Once to Every Heart that Mark had recorded in 2002 (although it wasn't released until three years later) with the song's composer Till Brönner, who was based in Berlin. By now I wanted to know more about Mark Murphy, and began looking online for a book about him, but there wasn't one. I discovered a couple of interviews and some reviews of his albums and live performances, but that was all.
What could I do? Should I sit around waiting for someone to write a biography, just so I could read it? And very quickly, the idea came to me that maybe I could write it myself. There was only one small problem: I knew almost nothing about Mark.
However, being a journalist as well as a singer, I was used to this situation. You just have to go and do the research. I submitted a proposal to Equinox Publishing and received an encouraging reply. They ended up commissioning me, and so began the long process of finding out about the man who had become my favourite jazz singer. Starting with a handful of people who had known him, I gradually expanded my circle of acquaintances over the months that followed, interviewing members of his family, friends, other singers, musicians, arrangers, writers and record company people.
I also found out that there had been a fanzine – Mark's Times – devoted to Mark. It was produced four times a year by a guy who lived in the north-east of England, and it continued for 20 years. And luckily it turned out that the only person in the UK with a complete set of Mark's Times lived less than an hour from me. I read through all 74 issues, some of them 150 pages long. At my local jazz appreciation group, I found a Mark Murphy fan who owned about 30 of his CD's, and he let me borrow them.
So what did I learn from all this research? Having started out as a fan myself, I'd become an expert. I learned that Mark Murphy was just as great as I'd suspected; greater in fact, because he wasn't just a hip bebopper, he could do everything else too. He was a balladeer whose sensitivity would break your heart; he made two great blues albums; he immersed himself in Brazilian music, making several albums of songs by people like Ivan Lins and Milton Nascimento. I'd known he was a master of scat, but I hadn't known about the way he wrote poetry and used other forms of the spoken word. He was a fantastic improviser, who didn't just sing over the top of whatever the band was playing – he would direct the band. Very often he would tell the pianist to stop playing so he could do something with just the bass or the drums. He would do weird things with the mic, like zooming it back and forth, or putting it under his chin.
Murphy wrote lyrics, too. Screen door slapping somewhere on a side porch / A sleepy morning way out in the boondocks… Those were his unusual opening lines to Red Clay. According to the sleeve notes to the 1975 album Mark Murphy Sings, the singer had called Freddie Hubbard to ask him what the tune was about. Then, through his own lyrics, Murphy turned this instrumental number into a song about being happy in a certain unremarkable place, but a place that has meaning for you, because that's where you and your family, friends and neighbours live.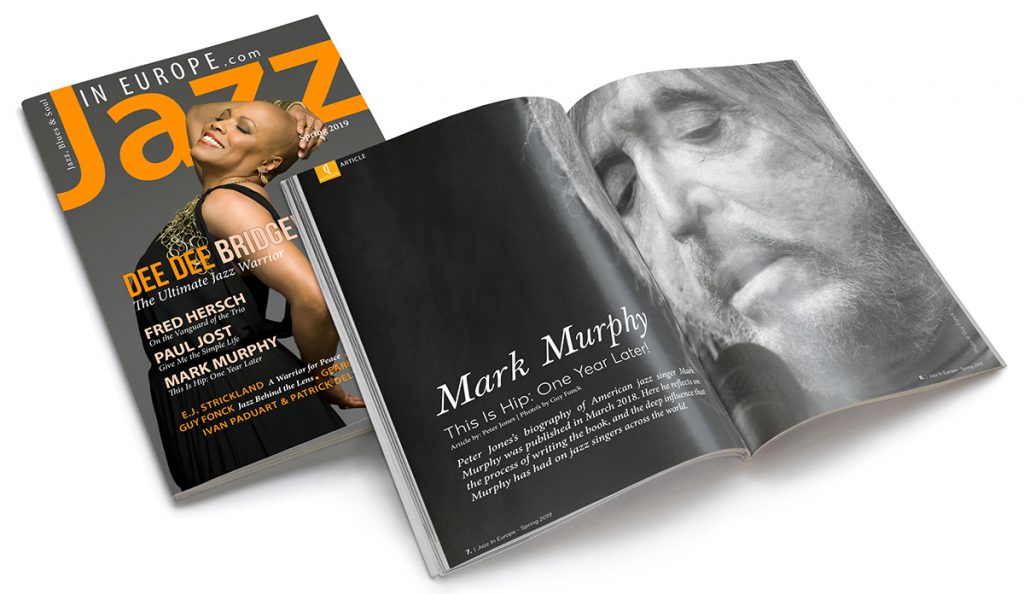 Editors Note: This article from Peter Jones biography about the famous Jazz singer – Mark Murphy,  is also published in the Spring edition of the Jazz In Europe Magazine. You can either view the magazine online or order your hard copy at the link below.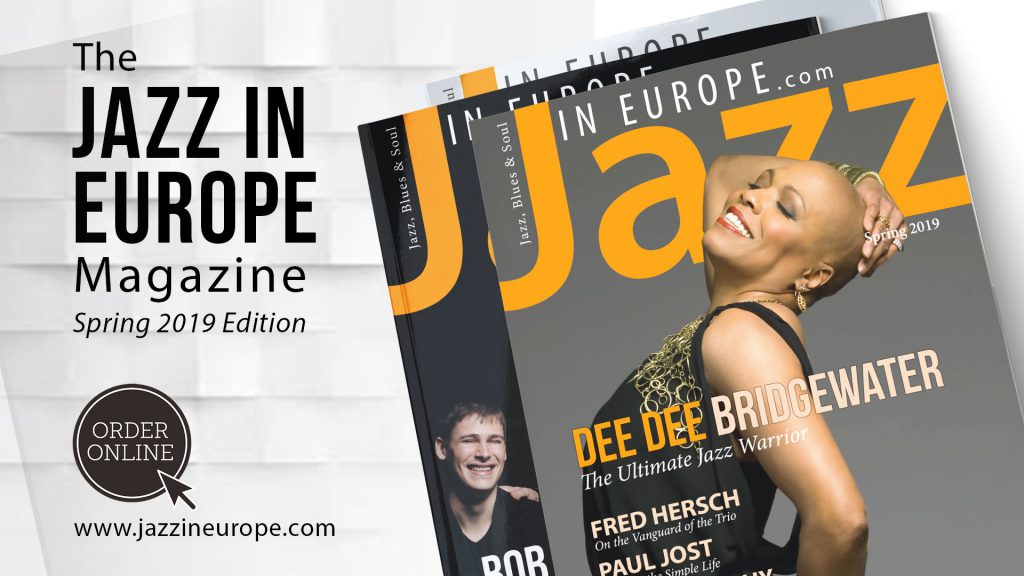 Last modified: July 25, 2019