MPS Records was founded in 1968 by Industrialist Hans Georg Brunner-Schwer, an ardent audio engineer and amateur pianist who was crazy about music. In 1958 he built a recording studio above the living room in his villa. It contained the most sophisticated audio equipment available at that time. When Oscar Peterson came to Zurich to perform a concert in 1961, Brunner-Schwer lured Peterson to his villa, and the first house concert in the Black Forest. The Canadian was so impressed by his recording of the concert ("I never heard myself like this before…"), that he decided to come back every year for a another living room session.
In 1963 Brunner-Schwer began to produce records under the label name SABA. The recordings included pianists Wolfgang Dauner and Horst Jankowski. When Brunner-Schwer left SABA in 1968, he founded MPS (Musik Produktion Schwarzwald) Records. The Peterson recordings were the first release under the new name – this being possible as Peterson's contract with Verve had been completed. It was the beginning of an illustrious catalogue which contained over 500 releases by the time Brunner-Schwer sold most of the rights to the MPS recordings to Polygram in 1983. After selling MPS Records, Brunner-Schwer devoted himself to his new label, HGBS Music Production, primarily overseeing classical recordings.
A number of MPS recordings have been released in CD format by Polygram/Universal, and more recently by the Promising Music record label. After the death of Brunner-Schwer in 2004, the tape machines in Villingen were quiet for a short time. Over the last four years Brunner-Schwer's son Matthias and long-time jazz-crazed colleague Friedhelm Schulz have revived this unique Black Forest institution with new recordings, many of them analog. Current MPS artists on the label's roster include China Moses, Rolf Kühn, Johannes Mössinger and the oriental jazz formation FisFüz.
In addition, MPS is experiencing a with its extensive reissue projects, Edel:Kultur is proud to once again make the treasure-trove of the MPS catalogue available on a wider basis. MPS Records' 21st century renaissance includes high quality recordings released on both LP and CD. Selected titles will also be available as analog tapes.
In addirion for the first time in the history of the label that the entire jazz catalogue will be available in digital form. The digital editions of these exciting, timeless chapters in jazz will be accompanied by online documentation. The projects goal is the bringing together several musical generations to celebrate what the Grove Dictionary of Jazz states is "the largest and most diverse catalogue in Europe."
MPS Records continues the release of it's back catalog for digital platforms with the release of three albums from Romanian pianist Eugen Cicero. Born in 1940, Eugen Cicero performed his first piano concert with a symphony orchestra at the age of six. Abandoning his career as classical concert pianist, Cicero pursued his passion of integrating jazz rhythms, harmonies and improvisation with the music of the classical masters. Cicero recorded over 70 albums, and performed with such prestigious orchestras as the Berlin and Munich Philharmonic. The albums will be available on all digital platforms on the 1st of December 2017.
Eugen Cicero – Cicero's Chopin (original release 1966)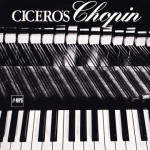 Cicero's rhythm section, German bassist Peter Witte and Swiss drummer Charly Antolini were the perfect compliments to Cicero's Chopin. For Cicero, "Chopin has always been special for me. I feel him. This sort of sadness and melancholy suits me." Grande Valse Brilliante plays brightly and swings hard, whereas jazz Guru Joachim Berendt calls Prelude in A Major "50% Chopin, 50% Cicero, played as if it was an old jazz standard". More Details
Line-Up: Peter Witte (Bass), Charly Antolini (Drums), Eugen Cicero (Piano)
Eugen Cicero – Klavierspielereien (original release 1969)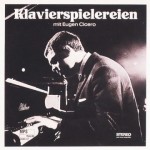 Eugen Cicero, the man known as 'Mr. Golden Hands', continues with his masterful mix of jazz and classical styles, once again expertly accompanied by the crack MPS 'house rhythm section' of German bassist Peter Witte and Swiss drummer Charly Antolini. For this outing, the Romanian piano maestro selected popular standards from the Great American Songbook and Romanian folksongs. More Details
Line-Up: Peter Witte (Bass), Charly Antolini (Drums), Eugen Cicero (Piano)
Eugen Cicero – Balkan Rhapsody (original release 1969)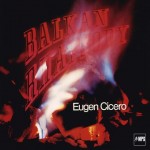 Known for his rhapsodic style, Cicero was acknowledged as an "all-around entertainer, someone who gives a damn about stylistic borders and takes whatever is useful, from Bach to Cole Porter". Cicero's pristine technique and ability to meld the stringent demands of classical with the exploratory improvisation of jazz assured him a large international audience, as attested by this, his seventh MPS album. More
Line-Up:
Johann Anton Rettenbacher (Bass), Charly Antolini (Drums), Eugen Cicero (Piano)
Previous highlights of the Digital re-release project include the 1968 recording by Mark Murphy "Midnight Mood", Monty Alexander's 1971 album "Here comes the sun" and legendary 1969 recording by Dizzy Gillespie's Reunion Big Band "20th and 30th Anniversary".
For those interested in the history of the label should take a look at Klaus-Gotthard Fischerin's book "Jazzin' the Black Forest" (Crippled Library Books) that takes an indepth look at the story of the SABA/MPS jazz label.
For more information visit the MPS Records website.
Last modified: July 15, 2018