The Bad Plus have been a staple on the jazz scene now for over twenty years, no mean feat in todays music world. Formed in 2000 in Minneapolis, the band's original members, Ethan Iverson, Reid Anderson and David King built a strong following, toured extensively and released twelve albums. In 2017, pianist Orin Evans took over piano duties taking the seat previously occupied by founding member Ethan Iverson. Two acclaimed albums – including 2019's inspired Edition Records debut, Activate Infinity.
In March, 2021, the band posted news on social media that Orrin Evans would be leaving the band to "pursue the music under his own name and will be closing his chapter with The Bad Plus." They noted that the band would no longer be a "piano trio (for now, at least)" and that "they are looking forward to expanding the ensemble as they work on creating music for their next record." So now, Twenty-one years after making their landmark debut as a genre exploding piano-bass-drums trio, the always adventurous group have reinvented themselves as a dynamic quartet with the addition of guitarist Ben Monder and saxophonist Chris Speed. "Evolution is necessary for life and creativity. We've evolved, but we're still The Bad Plus." say Dave King and Reid Anderson.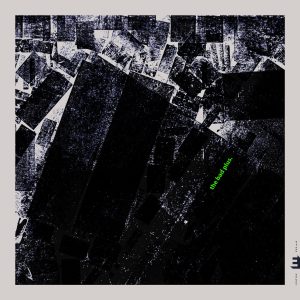 This new iteration of The Bad Plus makes its debut with an extensive tour and the release of a new album titled "The Bad Plus", set for release on Edition Records on the 30th of September 2022. Though the components may have changed, what remains is The Bad Plus's unique musical language and their undeniable drive and intent. Reid Anderson says; "If after more than 20 years you can put out a record that has the energy of a debut album, to me, that's saying something. It's what reinventing yourself is all about."
"We believe we're making the same statement we did with the piano twenty-one years ago," says King, "just with a completely different instrumentation. We purposely walked away from getting another pianist," King says. "Instead, we went this other way. We found a new sound and a more expansive range." Reid Anderson continues, "To me the music on this record feels as fresh as anything we've ever done."
This is a defining album for The Bad Plus in many ways; in their 21 year journey, in sound and in change of personnel. But the consistent core thread remains. Reid continues, "Dave and I grew up playing in bands and loving bands. We wanted to form a band and make whatever sacrifices were necessary to be in that band. We're here to make the best music we can collectively and not in service of anyone's personal ego. But to talk about what The Bad Plus is, it's the writing and the song, and the perspective of what a song can be as a personal statement. That's what we're fighting for; a personal identity and respect for the imagination and the Song."
As King previously stated, rather than simply seeking out a new pianist, both Anderson and King took a hard left turn and enlisted a pair of remarkably gifted musicians in Ben Monder – a visionary guitarist known for his work both as leader and as sideman with David Bowie (Black Star), Theo Bleckmann, Guillermo Klein, and Paul Motian, to name but a few – and saxophonist Chris Speed, an award-winning leader/co-leader of myriad modern ensembles and longtime musical running buddy of both King and Anderson. "These are not some young kids we found from a music school," says King.
Notwithstanding the new members' extraordinary pedigrees, the process of developing this new 'Bad Plus took hard work and perseverance. A series of intense rehearsals began in the summer of 2021. The quartet pored over new and old compositions by Reid and Dave and emerged with a singular group sound.
The results are a thrillingly energetic approach that retains all of the band's vaunted adventurousness while simultaneously setting them on a new pathway of genre-agonistic musical exploration. Working with engineer Brett Bullion, the band have fully maximized the sonic and dynamic possibilities of the new lineup, showcasing the virtuosity and musicality of Speed and Monder while maintaining their trademark pursuit of relentless invention and excellence. From breakneck avant-garde explosivity ("Sun Wall") to majestic psychedelia ("In The Bright Future") to dreamy meditation ("The Dandy"), the new LP blazes with the very same punk attitude that has defined The Bad Plus for over two decades.
Invention and evolution have always been key to The Bad Plus's creative ethos. A jazz group that has never been a jazz band, they have propelled the genre towards a new plane that might not have been discovered without them. Having recontextualized their own chemistry, The Bad Plus not only affirms the band's continuing relevance and longevity, it burns bright on its own terms as an extraordinarily powerful debut from an all-new creative force to be reckoned with. "We feel like we've pulled off a magic trick," Dave King says, "changing the lineup from a trio to a quartet with guitar and saxophone that still sounds coherent as The Bad Plus. Having two main composers was our greatest card to play. Our language remains, and that's the magic."
Following the release of the album on the 30th of September, The Bad Plus will be performing a series of concerts in the United States before crossing the pond in November to repeat the process in Europe. The European tour dates are listed below. For a preview, check out our "New Release" Spotify playlist to hear the track "Motivations II" from the album.
European Tour Dates:
Nov 5 – La Nau – Barcelona (ES)
Nov 6 – Auditorio Colegio de Medicos – Madrid (ES)
Nov 7 – Moods – Zurich (CH)
Nov 9 – Jazz Dock, Prague (CZ)
Nov 10 – Handelsbeurs, Gent (B)
Nov 12 – Bimhuis – Amsterdam (NL)
Nov 13 – LantarenVenster – Rotterdam (NL)
Nov 14 – Ronnie Scotts – London (UK)
Nov 15 – Ronnie Scotts – London (UK)
Nov 16 – Jassmine – Warsaw (PL)
Nov 17 – Fasching – Stockholm (SWE)
Nov 18 – G Livelab – Helsinki (FI)
Nov 19 – House of Hungarian Music – Budapest (HU)
You can find out more about this album and other releases from Edition Records here at their website. Further information from the Bad Plus Can be found at their website here.
Last modified: September 12, 2022