Dutch trio Under the Surface take their startlingly spontaneous voice, guitar and percussion sounds on a five-date tour of England from Saturday 11th to Thursday 16th December.
Formed in 2015 as part of the Dutch initiative Beaux Jazz, which offers young musicians the freedom to explore new approaches, the trio was the idea of vocalist Sanne Rambags, a winner of the Conservatorium Talent Award. Still in her early twenties at the time, Rambags chose to work with two experienced musicians, guitarist Bram Stadhouders and drummer-percussionist Joost Lijbaart in an adventurous line-up that creates music largely in the moment.
Known for their work with Norwegian singer Sidsel Endresen, ice music pioneer Terje Isungset and leading Dutch saxophonist Yuri Honing, Stadhouders and Lijbaart brought their creative powers to bear on Rambags' recitations of poetry and singing of songs that has been described as "calling up the spirits of ancient souls from folklore."
The trio's totally distinctive musical style has won admirers across the world through appearances at major festivals in Mali, Mexico, China, Norway, India and the Netherlands.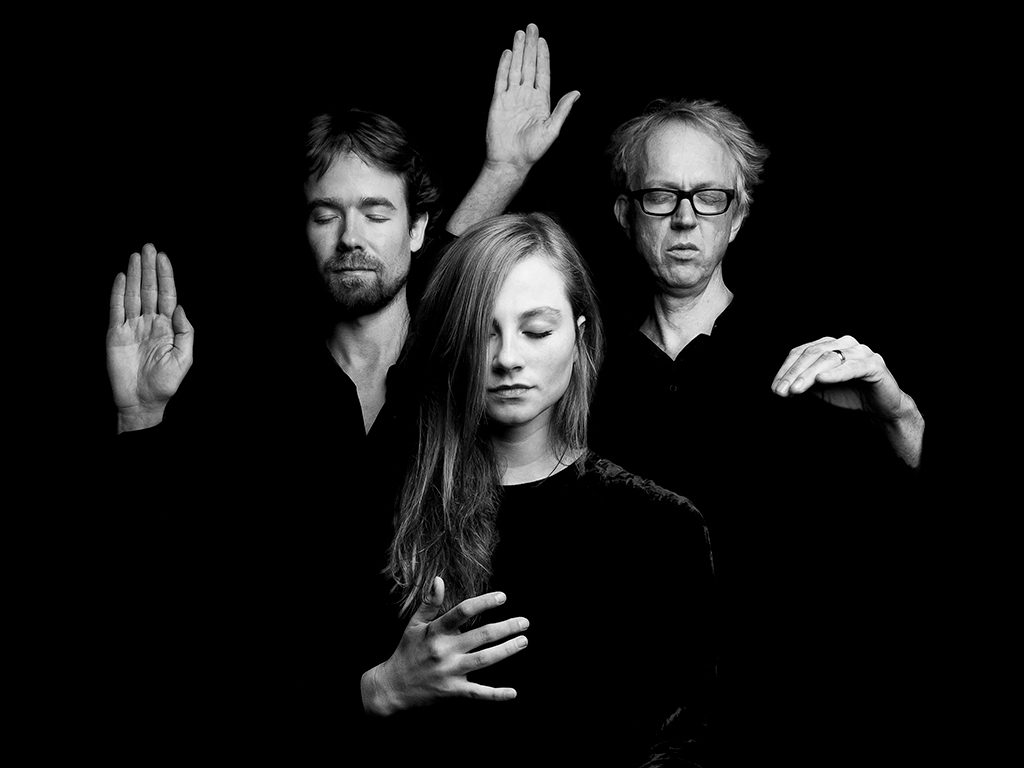 Their two albums to date (a third is due in early 2022) have brought critical acclaim. Nederlands Dagblad described their work as "powerful music without compromise" and Hi Fi Magazine noted "The excellent recording quality makes the "reading" of this music an intellectual and emotional pleasure."
Touring the UK in 2019 as part of the Going Dutch project funded by Dutch Performing Arts and organised by the Jazz Promotion Network took the group to the Vortex jazz club in London and to Glasgow Jazz Festival. They subsequently played to a full house at the Celtic Connections festival of roots music in Glasgow just before the Covid-19 pandemic brought live performances to a halt.
"From the moment we first played together I thought there was a special chemistry between the three of us," says Lijbaart. "That's continued through many international tours and now, following a break from live work due to Covid when we were able to record some new music, we're really looking forward to getting back to the stage and back on the road in England."
December Tour Dates:
Saturday 11: Lakeside Arts Centre, Nottingham
Sunday 12: The Globe, Newcastle
Monday 13: Widcombe Social Club, Bath
Wednesday 15: Midlands Arts Centre, Birmingham
Thursday 16: Harwich Arts & Heritage Centre, Harwich
Last modified: December 3, 2021